Author
Message
StarClan





Posts

: 210


Join date

: 2013-07-30



Subject: ShadowClan Camp Mon Jul 24, 2017 12:55 am

---

First topic message reminder :

The ShadowClan camp is situated in a grove of mangroves where the water has long since dried up, since before the Clans arrived. To make dens, the members have woven leaves and twigs through the top of the exposed roots. The camp gets fairly muddy in leafbare but is pleasantly cool and sheltered from the hot greenleaf sun. The leader's den is directly underneath one of the biggest mangroves, and when addressing the Clan the leader leaps up onto the 'roof' of their den.
---
Author
Message
Nightstar
Clan Leader




Posts

: 175


Join date

: 2017-07-24


Location

: ShadowClan

RP Stats
HP:


(40/40)


Skill: 0


Subject: Re: ShadowClan Camp Sun Aug 13, 2017 11:05 am

---

Nightstars tongue ran over the pups small body as Ivyshade approached and he did his best to clean as close to the shredded ears as he could without Jesterpup flinching away. His ear flickered at her in greeting as most of his attention was on the injured one between his paws and he could smell the herbs indicating she was there for the small male rather than himself for now. "Ivyshade." he mummered flicking his ears to get her to come closer. He knew they would need to work fast to get the herbs she had brought onto the red and black pups ears because of the pain he was in, something he could see despite his attempt to hide it from the rest of the clan. He could feel the slight trembles from the ordeal in his body. A large paw was placed on Jesterpups small body once Ivyshade indicated she was ready and he held the pup down firmly. His attention was mostly drawn away to the entrance of his den where Tricksterpup stood asking about his mother. "No if she is seen on shadowclan territory after sunrise then she will be chased off or if she attacks, we fight to defend our land." he told the pup calmly though his expression was softer than before. While he had an especially large soft spot just for Jesterpup he did care for all the pups and had a soft spot for them all while they lived in the nursery and for some of their apprenticeships. Once they started learning however he lost that softness and was a harder task master than most. If you got even the tiniest bit of approval from the leader you know you had done amazingly.

_________________________________________

Shadows of the Night

Black dark shadows of the night,

across the sleeping earth they creep,

slithering and crawling, they obscure the light,

as they try to steal your soul to keep.

The shadows spread, begin to mingle,

becoming ever stronger in their evil intent,

maliciously seeking souls from the vulnerable,

they journey on and will not relent.

They silvery moon, she grants them life

and gives the shadows their umbras guise,

so pray they do not find you, to cause you strife,

if they do, beware, do not open your eyes.

When the black velvet night grows old,

dying; as the early morning begins to dawn,

the shadows retreat from here they evolved,

as the sun rises  and a new day is born.

~Jacqueline Nash

Avvies done by Lark and Heavy

Ivyshade
Medicine Wolf




Posts

: 151


Join date

: 2013-12-03


Location

: Licking the Doorknobs down your street

RP Stats
HP:


(35/35)


Skill: 0


Subject: Re: ShadowClan Camp Sun Aug 13, 2017 7:04 pm

---

Ivyshade grunted a small "Thank you," when Nightstar held the unruly Jester down, making her job much easier. She glanced down briefly at the pup, his manic grin something that put her ill at ease. He was strange, perhaps even psychotic, and the Medicine Wolf made a mental note to observe him carefully as he grew. "He may end up growing up to be like his mother. We need to keep an eye on him." She wasn't sure if Nightstar had similar thoughts of worry, but he showed none as he delicately cleaned the pup's ear. The she-wolf began to clean the wound herself, her warm tongue rasping over the fresh cut to clear any dirt that could be in the way. Ivy then began applying the poultice she had made, gingerly spreading the paste into the wound. It would sting, as most medicines would, but it would speed the healing process and prevent infection. She then gently picked up the wad of cobwebs she had brought out, and placed it over the wound, trying her best to seal it up. It bled more slowly, though the cobwebs were not enough to completely stump the flow. Narrowing her eyes, she assessed the situation, knowing which herbs she would need next. "More cobwebs, Horsetail, poppy seeds." Making up her mind, the she-wolf padded back inside her den, rummaging around for the necessary items. Once she found them she padded out again, quickly dropping a couple of black seeds in front of Jesterpup. "Eat these," she said, not bothering enough to explain what they were. It wouldn't matter to him, and Ivy needed him to calm down and to ease out of the pain and shock he was in. She then applied more cobwebs to his ear, and began to chew the stem of Horsetail to apply to the older wound on his tail.


_________________________________________


Jesterpaw





Posts

: 16


Join date

: 2016-04-06


Age

: 21


Location

: Playing a game of cat and mouse, you're the mouse, better start running

RP Stats
HP:


(10/10)


Skill: 0


Subject: Re: ShadowClan Camp Mon Aug 14, 2017 6:12 am

---

As soon as he was pinned down he changed, he'd only just been pinned down into the dirt by his mother and now the only wolf he trusted was doing the same. He began thrashing and refusing to stay still, his ears had only been torn up they wouldn't get infected, what would get them infected was morons pushing them into the dirt. They didn't stop her, they're just like her, nobody can be trusted the thoughts made the pup struggle all the worse. They were just like his mother, except worse because he'd trusted Nightstar, the brutes heavy paw pressing him against the earth was the exact same thing that his mother had done only moments ago. He picked the seeds up into his mouth and spat them at the medicine wolfs face "Let me go! You're as bad as her you cowards! You're crushing me just like her, go burn in the dark forest where mutts like you belong" his voice was surprisingly filled with a burning seething hatred. Feeling the pressure change a little in his back during his writhing he took advantage of that and freed himself pausing long enough to glare with a disturbingly cold loathing at Nightstar "Thank you for teaching me that lesson, don't. ever. trust." with that he spun and fled into the back of the elders den where he'd hollowed out a safe place in the mangrove, it was big enough for him to get into and the mangroves roots made it near impossible for anyone except a pup or a small apprentice to follow him. Cleaning the gunk off of his ears and tail he curled up in his one safe place seething with anger, it seemed that Nightstar pinning the pup had flicked a switch, any last remains of being a normal pup were gone. A dark burning desire now settled in his heart, they'd all burn he'd make sure of that, and he'd learnt something so very important, not to trust anyone. No one in the clan had offered a paw to stop Cheshiregrin hurting him, no one ever had or would, he could only rely on himself. To those that didn't understand Jesterpup which to him seemed to be the entire clan, behaving like his mother and pressing him into the dirt like she would frequently had tipped his scales. From now on Nightstar and Ivyshade would be treated as the enemies they had proven themselves to be, unlike his mother Jesterpup was completely sane it was the evil within him that had been born and now was festering to the surface that was the problem. He didn't cry, he never had no matter what had been done to him, instead he rested his head on his paws and went over everything, picking up things that he'd learnt and committing them to memory. Hate was so easy, he hated them all, ever part of their stupid pathetic personalities, every single feature on their ugly faces, he'd thought he could trust the leader of his clan that he was like him, but it'd been just been pressed into him that that was not a truth,
it was a lie and the bitterness of betrayal encouraged a soft savage snarl from him.

_________________________________________

"Being alive is wonderful! And the most wonderful thing about life is taking it away from other people."
"They can't be bought, bullied, reasoned or negotiated with. Some men just want to watch the world burn."
"You see gentlemen, greed is for amateurs. Disorder, chaos, anarchy. Now that's fun!"
"What exactly does "freedom" mean, If I'm not free to be as twisted as I want to be?"
"Your laws, like your bones, were made to be broken"Avatar Lineart Credit

other Characters: Ashfall, Blackaddder, Bramblerose, Cheshiregrin, Claire, Embershard, Frozenfeather, Ghost, Honeybadger, Jesterfang, Lana,  Maplebreeze, Melissa, Mistypelt, Mustangspirit, Olivia, Peachblossom,  Rosethorn, Shadowheart, Sky, Sofia Silverfern, Steel, Stormblade, Sunheart,Ted, Thomas,Willowmist

Tremblepaw
Medicine Wolf Apprentice




Posts

: 19


Join date

: 2017-08-01


Age

: 21

RP Stats
HP:


(10/10)


Skill: 0


Subject: Re: ShadowClan Camp Mon Aug 14, 2017 6:29 am

---

A part of her was a little confused, was she so bad that the medicine wolf wanted to drug her? Was her natural anxiety annoying to her then? She couldn't help it it was part of whom she was yesterday, and yet everyone wanted her to change, she wasn't good enough, she was wrong and bad. At these very convincing thoughts her ears lowered slightly, focusing on the berries even more intently at this she managed to still listen to Ivyshade. The mention of there being something more to being a warrior surprised her, all of the others wanted to be warriors to defend their clan leading her to believe that there was something fundamentally wrong with her. However it seemed that perhaps there was another path laid out for her, the idea of caring for other wolves health appealed to her, it meant she could be useful and helpful without having to fight which she was very very bad at. If she'd been aware that the medicine wolfs thoughts about her that she was odd, it would have one damage to her already frail and practically non existent confidence. Glancing up at Ivyshade for a brief moment when the medicine wolf offered to train her she nodded, there were no other options for her really. She wasn't meant to be a warrior, not of shadowclan, perhaps in another clan where the leader wasn't as cruel and vindictive and terrifying.

Her eyes lowered back to her paws as the medicine wolf went on to say that being a medicine wolf had its own challenges, she'd have to heal for the sick and injured well she could try that. She could be helpful, and she was willing to try to learn all of the medicinal herbs and their purposes. She had a good memory, all she had to do was associate one thing with another and learning became easy peasy. When she mentionned never having a mate, Tremblepup wasn't that daunted, for she believed that none would ever be interestsed in a wolf that was so pathetic, so nervous and all the rest of the list of bad things she had about herself. At the noises outside she shrank down a little remaining in the den until Ivyshade came back to grab a bundle of leaves that she surmised had to have herbs in it, following her closely already feeling safer with the medicine wolf about thanks to her defending her from Nightstar earlier. Skittering back into the den when Jesterpup spooked her, she surprisingly came back to stand at Ivyshades back left leg on the opposite side to Nightstar, watching the way the medicine wolf tended to the pups hurts interested. However Jesterpup soon freed himself making her shrink back against the leg hoping he wouldn't go for her, her nervousness was shown by frequent licking of her nose and shifting of her weight as well as her usual shocking eye contact. When he'd skittered off she glanced up at Ivyshade wondering what would happen next, she half hoped they could go back into the safe medicine den and continue talking. Well, Ivyshade talking and herself just listening.

_________________________________________


"Maybe if i'm quiet, they'll like me more"
"I'm so anxious its like im going to suffer a heart attack..."
"others say just dont worry, just dont be anxious, if only I could just"
"They say listen to my heart, my heart says i'm useless"
"the worst battle is between what you know and what you feel"
"I want to go to sleep and never wake up again"
"Reading behaviours of others is an engima to me,
everyone else knows the code and expect that I do too. But i don't"
"Its horrible feeling anxious, its stressful having that
feeling of butterflies in your stomach and chest, for days on end and you don't sleep at night"
Trembleclouds Theme

Ghostheart
Warrior




Posts

: 10


Join date

: 2017-08-08


Age

: 22


Location

: Wherever Coalpaw is

RP Stats
HP:


(20/20)


Skill: 0


Subject: Re: ShadowClan Camp Mon Aug 14, 2017 6:32 am

---

Ghostheart watched as Jesterpup shot from underneath Nightstar and into the elders den. Following the little black and red pup, he poked his nose into the hole that that Jesterpup had made. "Hey there, how'd you get all scratched? Wanna talk about it? Maybe I can help." Hoping the pup would come out, he sat in front of the hole and waited.

(Ooc: Oooooh Ghost is befriending Jester... Will it work?)



Last edited by Ghostheart on Mon Aug 14, 2017 6:47 am; edited 1 time in total (Reason for editing : Hahaha I can't read)

Dragonstar
Clan Leader




Posts

: 99


Join date

: 2015-11-18


Age

: 21


Location

: Kicking your butt

RP Stats
HP:


(40/40)


Skill: 0


Subject: Re: ShadowClan Camp Mon Aug 14, 2017 6:41 am

---

Watching Nightstar pin Jesterpup Dragonsteel could only shake his head, thats a bad Idea Nightstar, he wont like that the pup likely had some post traumatic stress after enduring what his crazed mother had done to him. However he'd kept his jaws closed, he'd already said his bit and he was not in the mood to get into it with Nightstar. However when he noticed Ghostheart completely ignore the request to come on a hunting mission the powerful ex fighting wolf lost his temper a little, getting up he stalked over to Ghostheart and glared at him "What are you doing? I asked you and Thrusheart to come on a hunting and scouting expedition" was the warrior thick in the head like most of the wolves in this clan seemed to be? He wasn't sure but all the stupidity in Shadowclan was really starting to irk him, it appeared that only he had been around other with extreme anxiety or traumatic backgrounds before because all of the wolves in this clan showed absolutely no sense of tact or sense. Very seething and in the mood to give anyone who backtalked to him right now a good bite he glared at Ghostheart quite taken back that another wofl could be so rude when it'd seemed the male had been a good warrior "Come on. The fresh- kill pile needs refilling and we need to see where the psychopath Cheshiregrin has gone" with that he left expecting Ghostheart to follow suit and if he didn't he'd put the warrior to the duty of using mouse bile to kill off ticks.


OOC: Ghost jester was never in the medicine den

_________________________________________


"You've breathed your last!"
"I've killed legions like you!"
"You're making this too easy!"
"Your blood will adorn my fangs!"
"That was hardly worth my time."
"You've just written your own epitaph."
"Your feeble attempt to hide is insulting"
"That wasn't a fight, it was an execution."
"You're not a threat... merely an annoyance."

Other Characters: Ashfall, Blackaddder, Bramblerose, Cheshire , Claire, Curlyriver, Dappledforest, Delilah, Dragonstar, Embershard, Frozenfeather, Glittershine, Honeybadger, Jesterfang, Lana,  Maplebreeze, Melissa,  Mustangspirit, Peachblossom,  Rosethorn, Shadowheart,  Silentstorm, Silverfern, Stormblade, Stormlight, Sunheart,   Timescatter/Spacedust, Tremblecloud, White Demon, Willowmist, Windfleck

Avatar by Heavycloud

Ghostheart
Warrior




Posts

: 10


Join date

: 2017-08-08


Age

: 22


Location

: Wherever Coalpaw is

RP Stats
HP:


(20/20)


Skill: 0


Subject: Re: ShadowClan Camp Mon Aug 14, 2017 6:46 am

---

Ghostheart broke away from Jesterpup afer telling him "Hey I gotta go for a bit, but when I get back we can talk if you want." Sliding over Dragonstwel, he flattened his ears and said "Sorry, I didn't hear that. Ready when you are."

(Ooc: K lemme fix dat lol)

Nightstar
Clan Leader




Posts

: 175


Join date

: 2017-07-24


Location

: ShadowClan

RP Stats
HP:


(40/40)


Skill: 0


Subject: Re: ShadowClan Camp Mon Aug 14, 2017 12:54 pm

---

Nightstar narrowed his eyes but gave Jesterpup a little while to settle back down after he took off. He had his reasons for ensuring the pup got looked at by Ivyshade and it seemed that he had finally found a reason along with someone to tell it too. "I shall speak with him and try to get him to at least get cobwebs on them. He has no doubt taken the mix off by now." He told Ivyshade as he rose to his paws. He padded out of his den shaking his dark pelt out swiftly before making his way to where the small pup was hiding. He snarled silently at Ghostheart as he hurried over to Dragonsteel after getting snapped at by the senior warrior. He didn't put his head in, look in or even block the entrance to the hole but rather lay beside it resting his head on his front paws.

"I wont say I am sorry nor that I regret holding you down Jesterpup." he told the pup softly just loud enough for only him to hear. "Maybe you will understand after I tell you this story that I know. I wont ask for your trust back because I know it is something to be earned. All I wish for you to do is listen and attempt to see why I did it."

"Many moons ago in the far reaches of this territory lived a female rouge, small in stature but big in personality. Always bubbly and loving to her two pups, a male and a female. Both were eager to see the world and at only two moons of age they left the tiny clearing that was outside their den to explore the woods. However trouble was afoot that they did not know of and they ended up finding a lynx." he told him shaking his head at the stupidity of the pups though his voice was soft and almost loving as he spoke the story, however now it started to harden slightly with pain and sadness tinging his tone, "The pups stood strong growling at the much larger predator that made them look like a mushroom in comparison. It snarled showing off wickedly sharp fangs and leapt at them sending them flying apart. It went for the young male first sinking its fangs into his flank taking some of him with it as it pulled back. The female had gotten to her feet and was biting its hind leg the best she could but that mistake was costly. Her ears were shredded by the lynx. It was then that their mother found them as they were preparing to die from its mouth. She chased it away and helped them back to the den."

He trailed off as his head lifted and licked at the large scar on his flank remembering the pain he had been in. The large male sighed blinking his green eyes slowly as he looked back towards the clearing. "The days and nights bled into each other as the pups struggled to heal with no help other than their mothers tongue to keep the wounds clean. That was a useless attempt. The females ears became infected despite the fact that neither pup playing with each other to avoid the pain that came from it. Soon she could hear no more and one day while laying in the sun and eagle took her so she was never seen again." his voice was emotionless by the end of it though his eyes were a whirl of pain and sadness as he looked at the ground. "That is why I held you down for Ivyshade to look at your ears. So what happened to that female pup doesn't happen to you Jesterpup, you are the strongest pup here but it only take one injury to put you months behind. Some can even send you to the elders den before your time." He did not again mention the male pup nor what happened to him as he laid his head back down on his forelegs just resting there as he slowly pushed the pain of the loss back into its box, deep within his mind.

_________________________________________

Shadows of the Night

Black dark shadows of the night,

across the sleeping earth they creep,

slithering and crawling, they obscure the light,

as they try to steal your soul to keep.

The shadows spread, begin to mingle,

becoming ever stronger in their evil intent,

maliciously seeking souls from the vulnerable,

they journey on and will not relent.

They silvery moon, she grants them life

and gives the shadows their umbras guise,

so pray they do not find you, to cause you strife,

if they do, beware, do not open your eyes.

When the black velvet night grows old,

dying; as the early morning begins to dawn,

the shadows retreat from here they evolved,

as the sun rises  and a new day is born.

~Jacqueline Nash

Avvies done by Lark and Heavy

Jesterpaw





Posts

: 16


Join date

: 2016-04-06


Age

: 21


Location

: Playing a game of cat and mouse, you're the mouse, better start running

RP Stats
HP:


(10/10)


Skill: 0


Subject: Re: ShadowClan Camp Mon Aug 14, 2017 1:12 pm

---

Nightstar got two sentances into his story before the pup in his hideaway turned around and snarled at him "Do you think i honestly care about your pathetic sob story Nightstar? You did less than nothing when Cheshiregrin Attacked me, what kind of leader sits around on their rear when a clan member was in danger? Pathetic!" in a fury now that Nightstar had tried to explain away his actions he couldn't help but sneer at him "you do know Dragonsteel lied to you right? Everyone in this clan thinks you're erratic, unhinged and not fit to lead a mouse hunt let alone a clan. I mean you're not that stupid to believe that everyone wouldn't rather an experienced wolf with honour and intelligence lead the clan right?" He was angry and it gave life back to him, Nightstar thought he could explain away pinning him down in the dirt like he was prey? No. The clan leader and his pathetic story could go rot in the verges of the dark forest, "Take heed of this warning Nightstar The next time you or anyone in this wretched clan touch me without permission I will tear out their tendons and shove them down their throats" he snarled practically spitting venom with each word. How could he have liked such a pathetic whimp? No, Nightstar and Ivyshade were now at the top of his to burn list and if that meant pointedly hanging around Blackwidow from now on then so be it. Coward. Picking on a pup, what a waste of fur, neither he nor the stupid medicine wolf would be touching him from now on. He literally did not give two mouse tails about Nightstars little sob life story, he never had, he'd only liked Nightstar as he'd seen him as someone like himself and held him in high regard because of that. Now that he knew better he saw Nightstar for what he was, paranoid, pathetic, erratic, unstable, and above all really really really stupid. He couldn't wait for the clan to dethrone him and put someone sensible in charge, even if that meant keeping the evil festering in his heart to himself if anything it'd be better because it'd be more of a challenge. "So go away and harp your sob story to a wolf that gives a mouse-tail" If he could have, he would have spat, but since he couldn't from where he was, Jesterpup sounded a growl that truly showed how furious, angry, insulted and above all disgusted he was with Nightstar, Cheshiregrin, and Ivyshade. However his words weren't spoken hotly in anger, his tone and gaze revealed that he meant every single word that had left his mouth.

_________________________________________

"Being alive is wonderful! And the most wonderful thing about life is taking it away from other people."
"They can't be bought, bullied, reasoned or negotiated with. Some men just want to watch the world burn."
"You see gentlemen, greed is for amateurs. Disorder, chaos, anarchy. Now that's fun!"
"What exactly does "freedom" mean, If I'm not free to be as twisted as I want to be?"
"Your laws, like your bones, were made to be broken"Avatar Lineart Credit

other Characters: Ashfall, Blackaddder, Bramblerose, Cheshiregrin, Claire, Embershard, Frozenfeather, Ghost, Honeybadger, Jesterfang, Lana,  Maplebreeze, Melissa, Mistypelt, Mustangspirit, Olivia, Peachblossom,  Rosethorn, Shadowheart, Sky, Sofia Silverfern, Steel, Stormblade, Sunheart,Ted, Thomas,Willowmist

Antpaw
Warrior Apprentice




Posts

: 5


Join date

: 2017-07-30

RP Stats
HP:


(20/20)


Skill: 0


Subject: Re: ShadowClan Camp Mon Aug 14, 2017 9:27 pm

---

When Bramblerose approached her, Antpaw looked up. She gave a slight nod when the warrior mentioned that she'd take her out for hunting practice later. Bramblerose must be my new mentor, Antpaw realized. She thought that Bramblerose was a good choice for a mentor, even if she could be a bit cold at times. Bramblerose left on patrol soon afterwards, leaving Antpaw alone for the moment.

Not all was quiet in the camp for long, however. Antpaw had watched with surprise when Cheshiregrin snapped, injuring Jesterpup in the process before she exited the camp. Although Jesterpup could be a bit strange from the little she had seen of him, he certainly didn't deserve the injuries he'd received, especially not from his own mother. Antpaw frowned, but there wasn't anything she could do, so she left the situation to Nightstar and Ivyshade. Instead, Antpaw tried to recall the hunting technique she'd learned from her old mentor so that she'd be prepared for later on.

_________________________________________

~Antpaw, apprentice of ShadowClan

Thrushheart
Warrior




Posts

: 47


Join date

: 2013-11-07

RP Stats
HP:


(35/35)


Skill: 0


Subject: Re: ShadowClan Camp Mon Aug 14, 2017 9:35 pm

---

Thrushheart had been quite surprised by the scene that unfolded before him regarding Cheshiregrin. It had happened so quickly and so suddenly, and finished almost as soon as it began. He blinked. I shouldn't say nothing ever happens in this Clan, he thought. He was about to exit the camp himself to go exploring when he heard Dragonsteel call out his name. Glad for something to do, Thrushheart bounded over to the scarred warrior. "I'm ready too," he said, slowing to a stop beside Dragonsteel and Ghostheart. He wondered what would happen on the patrol if they ran into Cheshiregrin. He hadn't really seen her be violent before, but if she could attack her own pup like that, who knew what she could do?

_________________________________________

~Thrushheart, warrior of ShadowClan

Cherrypaw
Warrior Apprentice




Posts

: 355


Join date

: 2013-12-06


Age

: 19


Location

: Acquiring satelite

RP Stats
HP:


(20/20)


Skill: 0


Subject: Re: ShadowClan Camp Mon Aug 14, 2017 10:14 pm

---

(OOC: Sorry, too lazy to log into a different account right now)

Sleetpup saw Tremblepup and quickly padded over to her with the tiny rabbit in his jaws. He set it down in front of her. "Hey Tremblepup, wanna share?" he asked her, his brown eyes twinkling a little. The tiny white pup was about the size of her and not exactly a play-mate but he always secretly crushed on her since he first met her.

_________________________________________

"The best kind of wolves are the ones who don't judge you from your outside but cherish what's within.""I may have a lame paw but that doesn't mean I can't still smack you with it.""Talk to the tail, mouse-brain, you're not leaving until that paw gets better!"

Silverpaw
Pup




Posts

: 43


Join date

: 2014-01-13


Location

: Stealing cookies out of your Cookie jar

RP Stats
HP:


(10/10)


Skill: 0


Subject: Re: ShadowClan Camp Tue Aug 15, 2017 2:03 am

---

Silver was pleased at Marauder expounding on their plan, her fiendish smile growing. It was almost humorous how quickly and how alike the pair thought, quite often finishing each other's devilish plans. "A good plan sweet brother." She replied glancing over as Marauder asked Trickster to cover for them. Her other brother agreed, and Silverpup was happy that he was willing to comply. Being the conscience for the trio, he was the most likely candidate for stopping their plans from taking action. But perhaps pranking Jester with maggots wouldn't be too vile of a scheme for them.
Their nasty mother Cheshiregrin came back into clan and made a scene, foolishly accusing every wolf of being her enemy, and then began attacking Jesterpup viciously. Silver felt a small flash of pity for the brute, but it faded as soon as the insane she-wolf was done. She then stumbled out of camp, and the pup realized that now would be the perfect opportunity to gather their supplies. "Right, lets go," She woofed quietly, taking quiet pawsteps to the side of the camp closest to the nursery. There was a small hole amidst the brambles, just big enough for a pup to fit through. Before stepping through, she scanned the camp again, satisfied that Jesterpup was causing enough of a ruckus himself to keep the clan busy. She then treaded over the thorns, smirking as she thought that they also may make a good addition to the naughty male's bed as well.

Marauderpaw
Pup




Posts

: 25


Join date

: 2016-04-01

RP Stats
HP:


(10/10)


Skill: 0


Subject: Re: ShadowClan Camp Sat Aug 19, 2017 11:02 am

---

The pup turned his attention to the commotion that his mother was causing outside, opting to remain ignorant to her behaviour rather than face the truth. He didn't want to know. Didn't want to have to deal with the emotions that would likely swamp him if he got himself involved. No, he would much rather focus on the distraction that Jesterpup provided. Marauderpup nodded encouragingly at Tricksterpup as his brother agreed to help them and shortly after made his way over to Nightstar. He wasn't interested in exactly how Tricksterpup planned to distract Nightstar, only that it worked long enough for them to execute the plan. Marauderpup proceeded to stick his nose out of the den and caught a glimpse of Jesterpup's tail disappearing into the elder's den. Why he had gone in there didn't matter to him. As long as he stayed in there, out of the way, then all would be fine. He continued to scan the camp quickly until his eyes fell on Sleetpup and Tremblepup and his gaze narrowed darkly for a second before he moved on, turning his malevolent grin to Silverpup before he slunk out of the den after her. He kept his small body as low to the ground as possible to make himself less noticeable, making a beeline for the same spot as Silverpup - the hole in the brambles - but he froze in place as voices erupted behind them. It's ok, they can't accuse us of anything yet. We haven't actually left the camp. He turned his head tentatively, expecting to see Nightstar looming over them, but instead he witnessed the continued arguing of Nightstar and Jesterpup. Relief flooded through his body and he eyed Jesterpup for a little longer before squeezing through the gap in the barrier and emerging on the other side of the camp.
Marauderpup couldn't stop his mouth from dropping to the floor. They'd actually done it! They were outside of the camp walls! He's laid in his nest for hours day dreaming about what this moment would feel like, how lush the undergrowth would be, what dangers may lay hidden in the shadows, and now he was here with his sister at his side, executing their first real prank. No matter what had occurred with his mother and Jesterpup,  today was a good day. Marauderpup fixed Silverpup with a look that spoke volumes. "Let's get started" he hissed eagerly, scanning the environment around them.

Ivyshade
Medicine Wolf




Posts

: 151


Join date

: 2013-12-03


Location

: Licking the Doorknobs down your street

RP Stats
HP:


(35/35)


Skill: 0


Subject: Re: ShadowClan Camp Mon Aug 21, 2017 4:50 am

---

She finished her applying of the poultice, stepping back as Nightstar let the brute go. The pup seethed with anger, his rage coming in waves off his fur. Ivyshade said nothing, letting Nightstar do the talking for her. She honestly did not care for Jesterpup that much, as he terrorized the other pups in the clan. Yet her duty was that she would treat no one unfairly, regardless of who they were or what they did. Her duty was to heal, and Ivy had done her work. Scraping the remaining poultice scrap together, she picked up the now messy ivy leaf bundle and carried it back into the den, Tremblepup following close behind her. Hearing Nightstar mention about speaking to the pup, Ivy nodded her head, though she inwardly thought that such an attempt would be useless. "I doubt that anything could get through his head, but if there was any wolf he 'might' listen to it would be Nightstar." Big emphasis on might. A part of her wished she wouldn't have allowed Cheshiregrin to raise her own pups, as it was quite obvious that she made a horrible mother. But there were no other nursing females at the time, and the Shadowclan leader had allowed it, so Ivyshade let it pass as well.
Scrapping the leaf-bundle, the Medicine Wolf turned back towards the small pup that had been hiding behind her. She sighed, her gaze becoming more kind. "It's been a long day. Would you like to rest up for a bit?" Noticing Tremble's fearful gaze, she added, "If you'd like you could rest in the medicine den for a little while." Ivyshade did not mind sharing her space, since it was likely that the small wolf would be joining her very soon in the medicine den.


_________________________________________


Minkfur
Deputy




Posts

: 505


Join date

: 2013-11-03


Age

: 16


Location

: In the land of corn and absolute dullness.

RP Stats
HP:


(40/40)


Skill: 0


Subject: Re: ShadowClan Camp Tue Aug 22, 2017 5:34 am

---

Minkfur made her way into the camp, her head low with a limp crow hanging from her jaw. Lifting her head, her eyes swept throughout the area. 'All seems well enough...' she noted to herself, before dropping her kill with the other dead prey. With a soft sigh, the young wolf made her way to a sunny patch of ground and plopped down, stretching slightly. She had missed the ruckus caused by Cheshiregrin, though she smelled the stench of blood coming from the medicine den. 'What happened while I was away?!' Deciding to investigate later, she instead turned her mind to a reoccurring thought that had been troubling her. 'I wonder how Forsakenpaw- ... No. Forsakensoul is doing... Him and his mate...' She wasn't particularly happy that her former apprentice had joined RiverClan. She knew he hadn't been doing too well before the clans parted, becoming blind and deaf. 'He's in a decent clan, with a good mate and a good leader. He should be alright... Yet I keep on having this sinking feeling... StarClan, may he be alright...' Letting out a worried sigh, Minkfur rested her head on her paws, keeping an eye on the medicine den in hopes to figure out what had gone down in her absence.

Marauderpaw
Pup




Posts

: 25


Join date

: 2016-04-01

RP Stats
HP:


(10/10)


Skill: 0


Subject: Re: ShadowClan Camp Tue Aug 22, 2017 10:35 am

---

Marauderpup was rampant with excitement, unable to keep his tail from quivering as he tried to contain his energy. The last thing he wanted to do now was alert others in the camp to their presence by making a racket, but self control was still something that Marauderpup had yet to get a lid on. Casting his nose to the air as he'd seen warriors do so many times before, the golden furred pup stalked through the undergrowth, trying to catch a hint of decaying flesh that might lead them to their prize. Despite Marauderpup's delusions of grandeur and expertise, he was actually making a decent amount of noise as he brushed passed the bushes, and it wasn't until his foot caught on a protruding root and he tumbled, face first, into the small corpse of a bird, that he even knew he was going in the right direction. His face contorted in disgust and he almost let out a howl of revulsion before he caught himself and clamped his jaw shut. Howling would surely put an end to their little escapade, but the smell! It was enough to make his stomach churn, and he couldn't get away from it now that his muzzle was covered in it. He shook his head as violently as he could from side to side, rubbing his face in the clean grass surrounding him in an attempt to rid himself of the rancid stench. He couldn't bring himself to look his sister in the eye after such an embarrassing mistake, and so he sulked over to the corpse again, most of his earlier excitement dissolving into anger. "Come on, lets get this done already." Marauderpup approached the corpse more carefully this time and pawed at it gingerly, feeling bile rise in his throat at the site of the many tiny crawling things on the bird's body. Poking it more forcefully, Marauderpup nearly lost his stomach when the corpse neatly split in half, but he wasn't going to throw up in front his Silverpup. Not today. Especially not after he'd already embarrassed himself once.
Examining the bushes around them, Marauderpup found the largest leaf he could and did his best to tuck it under his half of the corpse, picking the two ends of the leaf up in his jaws like a little bag. This way he could move it quickly through the camp and didn't actually have to touch the body itself. Still, those maggots were too close for comfort and he held his breath as he trotted back to the camp wall, casting a look behind him at Silverpup as he did so. They would have to be quick making their way back through the camp to the nursery. Squeezing himself through the gap through which they had exited, Marauderpup did his best not to let the bag away too much so that none of the maggots dropped onto the floor. He paused at the end of the tunnel, peering around the camp to check that the coast was clear before he sprang from the brambles and darted towards the den, moving his little legs as fast as he could whilst tying to avoid dropping anything. He shot into the nursery, casting a furtive glance behind him to check that no one had noticed. Silverpup still had to make her way through the camp, but he was confident that they had gotten away with it so far. The malevolent glint re-entered his eyes as he carefully padded over to Jesterpup's nest and lay down the maggots, pushing his and his siblings' nests away from Jester's as he did so to avoid contamination.

Silverpaw
Pup




Posts

: 43


Join date

: 2014-01-13


Location

: Stealing cookies out of your Cookie jar

RP Stats
HP:


(10/10)


Skill: 0


Subject: Re: ShadowClan Camp Tue Aug 22, 2017 7:04 pm

---

The she-pup followed after her brother, doing her best to scent out the disgusting scent of crow-food. Catching wind of a foul odor, she opened her mouth to voice her find, but it seemed her brother was one step a head of her. Or one fall ahead of her. The mouse-brain literally fell right into the mess, and Silverpup snorted, trying her best not to giggle. "Nice one, Marauder." She jabbed softly, her face curled up in a grin. "Too bad Jester didn't do that. Now that would be funny!" The thought of that mutt plowing face-first into a heap of crow-food was quite an amusing scene.
Silverpup watched as Marauderpup picked up a leaf and scooped up their disgusting cargo. She said nothing, planning in her mind what to say should they get caught. She doubted it would happen, the clan too preoccupied in their own matters, but she thought of it just in case. When Marauder was done, the she-pup followed after him, appearing in the brambles shortly after her brother. She quickly glanced around, not noticing any wolf looking in their direction. There was a small tuft of her brother's fur caught on a few thorns, and Silver quickly snatched it off, trying her best to clean up the scene of the crime. She then padded more nonchalantly towards the nursery then Marauder, moving her own nest away so as to not dirty her sleeping quarters. "Good job, bro." She told him, her voice hushed. She gave him an approving smile before scrapping up a moss-ball that she had left in her nest. The pup then stepped outside and sat down, lightly gnawing on the object in a feign of innocence.

Dragonstar
Clan Leader




Posts

: 99


Join date

: 2015-11-18


Age

: 21


Location

: Kicking your butt

RP Stats
HP:


(40/40)


Skill: 0


Subject: Re: ShadowClan Camp Tue Aug 22, 2017 10:31 pm

---

Thrushheart walked over just after Ghostheart had gotten his priorities straight, he thought briefly on where they were to go when he heard Jesterpups words and flicked his gaze over to glare at the pup. What was his problem? Was he trying to get the unstable leader to crash? Probably, evil little twerp, the pup would get several firm lessons if he wound up being Dragonsteels apprentice. The steel grey warrior flicked his gaze over camp hoping that everything would be okay with him gone, once he returned from the hunting and scouting mission he'd go find Blackwidow. But for now, he needed to get this show on the road, quickly deciding upon the marsh as a good place to hunt quite unaware of the connection Cheshiregrin had with the place. Glancing at Thrusheart and Ghostheart the irony that they both had the same suffix, he turned his head towards the exit of camp an out of the corner of his eye spotted Silverpup and Marauderpup slipping through a small hole in the camps wall. Quite amused at what they were carrying he didn't tell them off guessing it was for Jesterpup and quite obviously the red and black pup deserved it. Moving forward he headed for the swamp that lay in the heart of the shadowclan territory.
~The Fire Swamp~

_________________________________________


"You've breathed your last!"
"I've killed legions like you!"
"You're making this too easy!"
"Your blood will adorn my fangs!"
"That was hardly worth my time."
"You've just written your own epitaph."
"Your feeble attempt to hide is insulting"
"That wasn't a fight, it was an execution."
"You're not a threat... merely an annoyance."

Other Characters: Ashfall, Blackaddder, Bramblerose, Cheshire , Claire, Curlyriver, Dappledforest, Delilah, Dragonstar, Embershard, Frozenfeather, Glittershine, Honeybadger, Jesterfang, Lana,  Maplebreeze, Melissa,  Mustangspirit, Peachblossom,  Rosethorn, Shadowheart,  Silentstorm, Silverfern, Stormblade, Stormlight, Sunheart,   Timescatter/Spacedust, Tremblecloud, White Demon, Willowmist, Windfleck

Avatar by Heavycloud

Thrushheart
Warrior




Posts

: 47


Join date

: 2013-11-07

RP Stats
HP:


(35/35)


Skill: 0


Subject: Re: ShadowClan Camp Wed Aug 23, 2017 1:16 am

---

Thrushheart started after Dragonsteel when the senior warrior exited the camp. He wasn't too certain if they would find Cheshiregrin while out on patrol, but he supposed it was possible. Not much time had passed since the former ShadowClan warrior left and the trip to the loner lands would take some time. If it came down to a fight, Thrushheart was certain that the three of them could fend her off. The red warrior realized that he'd fallen a bit behind and picked up the pace in order to catch up to Dragonsteel.

~The Fire Swamp~

_________________________________________

~Thrushheart, warrior of ShadowClan

Sponsored content






Subject: Re: ShadowClan Camp

---

| | |
| --- | --- |
| ShadowClan Camp | |
Season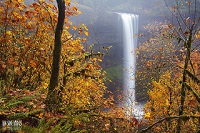 Finally the cooler days of Leaf-fall have arrived, the forests are decorated red and gold, while the nights have grown a little chillier. Theres still plenty of prey but as leaf-fall goes on it'll start to dwindle rising tensions between clans as each clan struggles to prepare for Leaf-Bare
IMG Credit
Member of the month
There is no member of the month this month! Check back later
Top posting users this month