| | |
| --- | --- |
| The Moon Cave | |

Author
Message
StarClan





Posts

: 220


Join date

: 2013-07-30



Subject: The Moon Cave Mon Jul 24, 2017 12:42 am

---

First topic message reminder :

A cavern with many stalagmite and stalactite crystals hanging from the ceiling and floor. They seem to glow in the darkness of the night, along with the pools of glimmering water collected in indentations of the ground. The journey into this section of the cave is a long one and must be made at moonhigh in order to speak with StarClan. In order to do so, a wolf's nose must be touching one of the crystals. Watch your step, on all sides of this crystal platform the ground slopes downward into darkness and the abyss.
---
Author
Message
StarClan





Posts

: 220


Join date

: 2013-07-30



Subject: Re: The Moon Cave Fri Sep 08, 2017 12:02 pm

---

For Rainseeker - Rainstar
As soon as her nose touched the cool stalagmite, a soft shock went through her, when Rainseeker opened her eyes she stared around in surprise at the row after row of wolves with stars in their fur. Getting up and looking around she realized that Song of the sky was not with her, Shadowheart of course was keeping watch and it seemed Rosestar had her own dream separate from hers. Shaking out her white and brown fur, the blue eyes of Rainseeker could see nine wolves clearer than the rest and guessed that these would be the nine that gave her nine lives. The first wolf to step forward was black, with a white chest and bright blue eyes similar to Rainseekers' the stranger spoke warmly "Welcome Rainseeker, to the fields of Starclan, I am Rainstar of Thunderclan from a time long before the wolves moved to these territories. We have weighed your soul and find you worthy to take the mantle of leader of Thunderclan" A surge of raw pain ran rampant through her veins, wanting to thrash and struggle she found that she was rooted still as if made of stone, she was left panting for breath unsure of why she'd had to go through such pain, looking up at the warriors and the self proclaimed Rainstar for an explination the black leader, warrior and mother explained quite calmly "For you to be able to receive these nine lives, you must have your old one stripped from you"


Stepping forward the jet black thunderclan female smiled at Rainseeker kindly her blue eyes meeting hers without malice. Her maw parted and she spoke again "I give you a life of Love, use it to help you comfort and Guard your clan" her nose touched Rainseekers and a bolt of pain went through the female. At the same moment, she felt the same primal instincts of a mother to keep her pups safe and knew then that Rainstar had been both leader and mother. Unable to move she was glad for this inability, as her legs felt weak beneath her as if they'd give way if she was standing on her own, watching as Rainstar or as she was called after stepping down Rainwhisper stepped back into line with the other wolves that all had stars through their fur, there was a knowing look in her blue eyes as if she was aware of something important that Rainseeker was not. They looked upon Rainseeker with wisdom and warmth, her reprieve from the pain of receiving lives was a short one as without much time another wolf stepped forward.


Unlike the black of Rainstars pelt, this male had bright blazing orange and gold fur almost as if he was a walking flame, he stood infront of the white and brown female his gold eyes boring into her and seeming to read who she was. His voice was deep and gravelly as he spoke "I am Phoenixstar, I give you a life of loyalty so that you may always remember what is important and what guides us all" not giving her a chance to reply he leaned forward and touched his nose to hers. Another bolt of pure energy wreaked its way through the female's body, the feeling that came along with the pain was a surge of loyalty to her clan, to the warrior code and oddly enough to Mustangspirit. She was a little disappointed to see that he wasn't in the ranks of wolves that had gathered to meet her of some she recognized. Her attention was drawn back to Phoenixstar as the leader stepped backwards and back into ranks of wolves.


The next wolf was smaller than the others and an earring in one of her ears, a bronze ring that had a feather hanging off it, she came close and smelled thickly of herbs, her eyes were dark black and yet they held kindness. She offered Rainseeker a bright smile "I'm feathersoul, the oldest medicine wolf thunderclan remembers" she murmured with a quiet smile "I give you a life of hope, let it give you courage and strength when times seem dark and full of terrors" leaning up the apprentice sized she wolf touched her nose to Rainseekers nose. Now expecting the bolt of pain, she dug her claws into the earth beneath her as it raced through her body, the feeling that came through afterwards was warm and soothed worries that had been plaguing her. Strangely able to hope now that Mustangspirit was not in fact dead as they all assumed, it took her a moment to gather herself and nod her head respectfully at Feathersoul. It wasn't much longer before Feathersoul vanished, since she'd smelled of herbs, Rainseeker assumed it was to meet with song of the sky.


A female who'd hung back until just now walked out of the crowd of wolves, she was covered in many hues of silver and had royal blue eyes, Rainseeker recognized her from when she'd just joined the clan only a few days after Lionpaws departure. She'd been described in detail to her and now she could understand why they'd been upset to loose such a warrior from their clan. Moonshadow stepped up before Rainseeker and studied her coldly and calmly assessing her before she spoke "I, Moonshadow Give you a life of Justice, use it to decide others fates fairly when rules are broken" again the painful zap surged through rainseekr her muscles were now screaming for it all to stop for her to be let go and rest. Completely unprepared for the emotions that followed she felt everything Moonshadow had when she'd left sunclan with her mother, had finished growing up in thunderclan and finally had been murdered in the new territories by lion. Feeling nauseous and sick she looked up at the silver and grey warrior with respect, how could she feel anything else when she'd been given such a brief flick into the females feelings during the important stages of her life.


A medium sized wolf stepped forward this time, a male he had brown eyes and a kind smile. Ottersky the infamous pup who'd been stolen by an eagle and dumped into thunderclan and riverclans border river, he was brown with white splotches of color all over him. He stood infront of her and appeared to consider his words before they finally left his mouth "I'm ottersky of Thunderclan and sunclan, I give you a life of determination, let it be something that keeps you going when the road ahead is tough" he touched his nose to Rainseekers nose and once again the painful bolt flashed through Rainseeker. Each time it went through her, she could feel herself getting weaker and weaker, there were still four more lives left for her to live through and she was starting to doubt that she'd live through it all much less manage to get back home to her clan. Lost in these thoughts she failed to notice until he nudged her and winked, seemingly to give her some spirit back, "You'll be alright, Rainseeker" he murmured into her ear before he stepped back close to his foster father Falconwing.


A large handsome black wolf who looked strikingly similar to Shadowheart stepped forward, his gold eyes were kind and affectionate, in all honesty he could have been Shadowhearts twin. However, his voice was higher pitched than the black wolf who'd joined the clan a fair while before she had, "I am Nightowl, I give you a life of courage, let this bolster you in times of adversity" he took the final few steps forward and touched his nose to the tired she wolfs nose. The pain still shocked her and drained more of her energy, letting out a sharp gasp as a warm feeling of courage filled her giving her the boost she needed to survive this ordeal that every leader of every clan had to go through. Perhaps it was a rough trial but it left them with nine lives to guard and lead her clan with. Feeling the courage of giving her life for others welling up inside of her, a smile made its way back onto rainseekers muzzle a look of silent thanks in her eyes as the handsome striking wolf returned the smile and stepped back into his place stars shining in his fur.


The next wolf that stepped forward had a blazing firey orange pelt, her eyes were amber with a spark hidden deep inside them, this was the leader who was in charge before Rosestar. Firestar, she looked so similar to Rosestar with her strong courageous spirit and fiery determination to the point where she wondered if somewhere along the line they were related. She narrowed her eyes at Rainseeker a brief moment before she spoke with wisdom and the experience she'd picked up during her life "I am Firestar, I give you a life of strength, so that you may always have more energy to go forward" the now expected bolt of pain felt like she was being struck with lightning. Like every single pore of her was being over charged bringing back the energy that had been stripped from her by the others giving her lives. Gasping and panting for breath as it felt extremely painful it was over as quickly as it had started and had left her feeling like she had enough energy to run and hunt and fight forever without running out of energy.


A white female strode forward, missing one eye, while the other glowed a bright orange, she looked old and somewhat battered but proud and strong as she did so. She cracked a cheeky smile once she was close enough to Rainseeker and spoke "I'm Hawkpool young one, or in my later days I was known as just Hawk. I joined thunderclan as a loner like you" laughing as she knew it definitely wasn't the time for a chat she stepped closer and just before touching her nose to Rainseekers announced proudly "I give you a life of curiosity use this to find out everything you can about the world to better protect and lead Thunderclan" with her single eye glittering full of wisdom she leaned her head forward and touched her nose to the females. After the usual bolt of pain, she felt a burning desire in her heart to go and find out everything, it urged her to look, sniff and explore, she wanted to know everything, find everything and learn all there was to learn about the world. Gasping somewhat as the sudden feelings faded, she looked up at hawk a little in awe of the powerful feelings the old wise looking elder had given her. The one eye'd wolf somehow winked at her before stepping back with the other ranks of starclan.


Her tongue slipped out to lick her nose, as she wearily realized she had one life left to be given, looking around at the various warriors of starclan and knowing one day she and all those dear to her would end up here in a place of paradise and rest for those who'd joined the silver clan in the stars. The thought was strangely comforting, the strange proof that when they died they would not become dead and dull in the ground, their soul would live on amongst these other's. She could notice some starry furred pups that watched her curiously and yet somehow with a wisdom in their eyes that was far beyond their years. Finally a young warrior of thunderclan strode forward, his fur was a mix of blacks and browns though mostly gray and a lighter colored underbelly. When he spoke, he had a deep yet soothing voice that was calm and reassuring "I am Falconwing, a pleasure to meet you Rainseeker" mature and strangely attractive the good looking male looked back at his adopted son Ottersky before returning his attention to the female before him. "I give you a life of wisdom, that you may share with your clan, guiding, consoling and leading them through the trials of life in the forest" His kind amber eyes glowed as he leant his head forward and touched his black nose to hers, the last life was the most painful yet, Rainseeker would have cried out if she'd been able. However, locked in place by some strange power all she could do was tremble, and then it was over his nose was away from her. He stepped back a little allowing space for the other eight wolves who had given her lives to line up infront of her in a crescent shape that she might be able to see all of them. Rainwhisper was the first wolf to lead the cheer of the new leader of Thunderclan, Falconwing and the others soon joining in their chants echoing loudly in her ears as the scene slowly faded to black

"Rainstar! Rainstar! Rainstar! Rainstar!"





Last edited by StarClan on Fri Sep 08, 2017 12:27 pm; edited 1 time in total

StarClan





Posts

: 220


Join date

: 2013-07-30



Subject: Re: The Moon Cave Fri Sep 08, 2017 12:22 pm

---

For Song of the Sky - Skysong

Once the little wolf touched her nose to the cold rock, it wasn't a dissimilar feeling to being with the spirits in her old tribe. Opening her violet eyes, a tremor ran through the small female. There were rows and rows of wolves before her, and she recognised none of them. None of even the oldest of her ancestors were there, and she flattened her ears a little before perking them up again. She was in a new place, she'd have to make her family proud of her.
Waiting, she shivered at the unnerving stares from the other wolves, searching out someone that she might know. Before too long, the ranks parted, and she caught her breath for a moment as two wolves came pacing closer to her. A heartbreaking, almost pup like whine left the red female, and she bounded forward, rubbing up against the female of the pair, her stump of a tail wagging madly.
"Ma," she whispered, nestling close to the dark grey female. She'd missed her ma so much, and the intense violet eyes closed as her mother began to groom her gently.
"We're always here, little Red," Shattered Sky whispered. "You're okay with this tribe, this clan. We won't leave you."
The male padded forward, half faded in the background due to his brown coat, so dark it was almost black. "You've done us proud, shaman," he added, golden eyes shining with wisdom and kindness. "Don't be afraid of moving on. It's alright."
A soft sob left the young shaman, and she nestled closer to her ma, knowing what it meant. Flight of the Eagle and Shattered Sky were dead, walking the path of their ancestors instead. Sniffling a little, she wiped her eyes on her mother's thick fur and looked up at her.
"Da?"
The shewolf gave her daughter a gentle smile. "Still alive. You can keep hoping for him, my sweet. Eagle and I will visit you when we can. This tribe you've found, this clan. They're safe."
Flight of the Eagle picked up the thread of the conversation. "You have skills that they need. Without their shaman, they're going to be weak and easy to tear apart."
Worry entered Song of the Sky's gaze, and her ears dropped a little. She didn't want to abandon her tribe, though. Her beliefs and habits were so different. Like he'd always been able to, her mentor seemed to read her mind.
"You're not abandoning us. You'll always remember us, and you'll be able to speak with us still. We've stayed with you all this way, we won't be leaving you now, when you need us so much more. These starwolves have welcomed us to keep watch over you and guide you, and they will lend their own paw to help you learn their ways."
There was movement from the ranks of Starclan wolves at his words, and the trio looked over to see a female padding forward. She was jet black, with violet eyes so similar to Song of the Sky's that the red wolf found herself relaxing a little. Her look was direct, but gentle, and she was surrounded by the familiar aroma of herbs. Moving forward, she rested her muzzle on Song of the Sky's shoulder for a brief moment before stepping back.
"You've travelled far, young one, further than you were perhaps meant to. But you've been led here, and we welcome you with open paws to the skies that we call home. I am Ravensky, one of the oldest medicine wolves, or shaman, that these clans remember. With your mentor and your mother, I'll help guide you on your journey with this clan. If you accept, you will be renamed in their tradition."
The shewolf paused, waiting patiently as the youngster buried her face in Flight of the Eagle's shoulder, her small body trembling as she thought. She wanted so much to help, it was her calling after all. But she wouldn't – couldn't – lose her name. It was all she had left of her family now that she knew her mentor and ma were dead. Her da was missing, and it was the only link she had left.
"I can't," she whispered, half sobbing it. "I'm sorry. I can't change my name." She looked over, pleading in her gaze for the wolf to understand. "It's all I have left."
Shattered Sky nuzzled her daughter. "We will stay with you no matter what," she said softly. "Little Red, you've grown so much since we lost you. We heard your songs to the sky, and we followed you to here."
A sympathetic look appeared in Ravensky's gaze. "I understand. Think it over, but please don't linger too long. We cannot stay forever." She stepped back into the ranks, sitting down and curling her tail around her paws to wait.
Nodding, Song of the Sky buried her face in her mentor's strong shoulder again, trying to decide. It took a while for his soft words to penetrate her grief, but eventually she heard him, and looked up at him.
There was a gentle look in his gaze, almost tender, like he was looking at a pup of his own, and he nuzzled her. "You don't have to lose your name. Just rearrange it to be like theirs. Skysong. You won't leave our ranks of shamans, you will just be joining theirs."
She sniffled again, shutting her eyes. What he was saying made sense, and the name resonated within her for some reason, but… She wasn't sure if she could do that. "I wouldn't be losing you?" she whispered, tentative hope beginning to shine in her eyes.
Both adults nuzzled her. "Never," Shattered Sky reassured her. "We will stay with you always. Keep your heart open, my sweet. These wolves also do not allow a mate and family while serving, but don't dismiss it entirely." She swiped her tongue over the black tipped ears gently. "Have hope for a family. It's no disgrace to step down."
Thinking it through, the small wolf finally nodded, brushing close against her mother for what could be the last time. "Don't leave me, Ma. I miss you so much."
"I won't," was the gentle response, and Flight of the Eagle added his words as well.
"We're always with you."
Reassured, Song of the Sky studied them, not wanting to ever forget what they looked like, and got to her feet. Padding forward, she sought out Ravensky, dipping her head respectfully. Recalling the words that she'd said when she'd graduated from novice to shaman, she spoke them softly.
"I accept, Ravensky, the life and duties of a shaman of the tribe. I will guide and heal, advise and comfort, all to the best of my ability." She took a breath, her voice wavering a little. Despite her ma's words, she didn't quite believe that she'd find a mate now. She was too different from this clan, but that was alright. She knew how to be on her own now. She'd survive. "I will not take a mate, or have pups, while I have this duty."
Ravensky gave her a gentle, knowing smile, but mentioned no more about finding a mate. "I, Ravensky, medicine wolf of Shadowclan, call upon my warrior ancestors to look down on this shaman. She has trained hard to understand the way of a medicine wolf, and with your help she will serve your Clan for many moons. I give you your true name as a medicine wolf.  Song of the Sky, from this moment you shall be known as Skysong. StarClan honours your knowledge and certainty, and we welcome you as a full medicine wolf of Thunderclan." Pausing, the jet black wolf touched her nose to Skysong's gently. "And we thank you for accepting in our time of need."
There was movement behind the young red wolf, and her family came up beside her, both brushing their noses over her shoulders gently. "You're still with us," Shattered Sky murmured. "Skysong."
Her mentor simply nodded. "There is a warning for you, and for the clan. Beware of the shadows, they're not done yet. The darkness that passed will come back, stronger, darker, feeding on the lives that were stolen this time. I know you can sense them, shaman. Keep an eye out."
The pair nuzzled her one last time, drawing tears from the little wolf, and the scene faded, allowing her to wake back in the cave that she'd laid down in.


Rosethorn
Warrior




Posts

: 346


Join date

: 2013-08-05


Age

: 22


Location

: Keeping Angus out of trouble

RP Stats
HP:


(30/30)


Skill: 0


Subject: Re: The Moon Cave Sat Sep 09, 2017 12:01 pm

---

When she heard Rainstar stirring, Rosethorn lifted her head and ceased faking, getting up onto her paws stiffly and shaking herself out she flinched feeling pain rocket through her aching form. The female looked far more scruffy than she had before she'd entered the cave, new scars on her muzzle and fur, once Song of the Sky had awoken she rather stiffly lead the way out of the cave and blinked in the sudden light given off by the half moon that was on its descent down the sky. She didn't want to go into what had happened to her, she never wanted to remember it again although she had the feeling what she'd just experienced would haunt her for moons. Stepping to the side she gestured for Rainstar to lead, she was plain old Rosethorn again, with more scars, a shorter temper and more hatred for the cold, sighing softly to herself her ears tilted back against her head she observed Shadowheart keeping close to Song of the Sky and tilted her head briefly before dispelling any of those thoughts. He was likely just protective as their previous medicine wolf had been murdered, with Rainstar leading the way with her peculiar pelt, Rosethorn followed closely, stiffly moving and rather slow although she looked like she might bite anyones tail off if they brought it up. She pushed herself to keep up despite the aching and the pain in her bones and muscles, no one else had to know, she was fine, she was fine she told herself repeatedly gritting her teeth. She'd be back soon and she'd curl up in a warm patch of sun and warm her cold chilled body up, her eyes appeared rather haunted, a hint that perhaps her journeying to have her nine lives removed had taken more out of her than anyone could know. She'd likely warn Rainstar about the consequences of stepping down a little later, once the clan had settled down, for now she continued padding as quickly as she could back home.
~Thunderclan Camp~

_________________________________________

"'Tis but a scratch. I've had worse."
"It's just a flesh wound.  Come on ya pansy."
"What are you gonna do, bleed on me?"
"Oh, oh, I see! Running away, eh? You cravens! "
"Come back here and take what's coming to you! I'll bite your legs off!"

Avvie done by Larkstar

Sig Credit

Rainstar
Clan Leader




Posts

: 97


Join date

: 2017-07-24


Age

: 23


Location

: Lurking near Thunderclan

RP Stats
HP:


(30/30)


Skill: 0


Subject: Re: The Moon Cave Sat Sep 09, 2017 12:29 pm

---

Rainstar woke panting from the ceremony and her long legs shook as she stood up slowly. Her blue eyes turned to look at Rosethorn blinking the tiredness from her eyes as she gave her a faint smile happy to see she was awake. Seeing Song of the Sky was stirring she dipped her head to the fae and nodded to Shadowheart thanking him silently for watching over them before she trailed after the older fae. Her paws flattered briefly when the warrior stepped to the side allowing her to take the lead but she took a deep breath and lifted her head high as she lead the small party towards home. She would speak with Rosethorn once the ginger fae didn't look like she was going to bite her ears off and Song of the Sky as well once they were back at camp. Despite she tiredness she pushed forward eager to make it back to camp before the whole day was gone.

~Thunderclan Camp~

_________________________________________

Song of the Sky
Medicine Wolf




Posts

: 28


Join date

: 2017-08-29

RP Stats
HP:


(30/30)


Skill: 0


Subject: Re: The Moon Cave Sat Sep 09, 2017 12:43 pm

---

She woke with tears on her face, and kept her eyes shut tight, unmoving. Her ma and teacher were dead. She wanted to go back to them, to be with them again, but she could hear the other two stirring, and knew that she had to go with them. Getting to her feet slowly, she didn't bother to try and hide her grief, merely padding after the other two.
Following them out of the cave, she didn't continue to follow them. Instead, she veered off, climbing the rocks and boulders with her tough paws. She had to get as high and as close to the sky as she could. Her strong legs pushed her ever upwards until she finally reached an outcropping that was as far as she could get. Sitting there, she threw back her head and howled, grieving for her mother and her teacher. The sound was raw and pain filled, one of the few times she let herself give in to her emotions. True to her name, she called out her song to the sky, hoping that they'd be able to hear it and know that she wasn't ever going to forget them. Lingering as long as she could, she kept watching the sky, the light of the half moon turning her white spots silvery in colour. She didn't want to leave her family, but at least she had the hope that her father was still alive, and her sister. Maybe, just maybe she'd get to see them again.

_________________________________________

"It's all about finding the calm in the chaos."

"Difficult roads often lead to beautiful destinations."

"Mistakes are proof you're trying."

"When it rains, look for rainbows. When it's dark, look for stars."

"Stars are only visible in the darkness."

Shadowheart
Warrior




Posts

: 85


Join date

: 2015-11-18


Age

: 22


Location

: Watching the stars

RP Stats
HP:


(40/40)


Skill: 0


Subject: Re: The Moon Cave Wed Sep 13, 2017 5:19 am

---

Watching as Song of the Sky woke up and silently shuffled after the others, Shadowheart frowned wondering if she was alright, he stood once again and followed her closely intending to talk to her once they got outside. He spoke softly "Are you alright song of the sky?" however she had whisked off just after he'd said the last word. Watching as she climbed up the rough rocky side of the gorge. He very much wanted to go with her however was more than aware that he couldn't climb such terrain, hearing the painful howl that sounded his heart broke. Whatever had happened In her dream had something to do with her loosing someone close to her, with little thought he threw his own head back and howled along with her, grieving with her for the loss of his own family having been taken from him. Their voices sounded together echoing over the land, their shared grief painful and raw, Logans heart breaking all over again as if he'd witness the loss of those close to him all over again for the first time. Once their song had died down he stood there waiting, once she'd finally climbed back down he nudged her side quietly not saying anything instead his gaze spoke for him. Clear gold eyes saying if she ever needed someone he'd be there, her grief was like his grief, and no one should ever have to suffer that alone, once she was ready he walked with her heading back towards the camp thoughts and feelings swirling around inside of his head. Things he'd thought he'd long buried were raw and reopening old scars on his heart, his tail brushed his heels as he walked nary a wag in it.
~Thunderclan Camp~


_________________________________________

"Family, Duty, Honor"
"Without justice, courage is weak."
"Those who deny freedom to others, deserve it not themselves"
"if you had the power to save others, would you not do so?"
"Why do we fall? So that we can learn to pick ourselves up"
"I dont want to kill anybody. I dont like bullies, I don't care where they're from"

Other Characters: Ashdust, Blackaddder, Bramblerose, Cheshire , Claire, Curlyriver, Dappledforest, Dragonstar, Eaglevision, Embershard, Glittershine, Honeybadger, Jesterfang, Lana, Melissa, Mustangspirit, Peachblossom, Ravensky, Rosethorn, Shadowheart, Shadowsnake, Silentstorm, Silverfern, Stormblade, Stormlight, Sunheart, Timescatter/Spacedust, Tremblecloud, White Demon, Willowmist, Windfleck

Song of the Sky
Medicine Wolf




Posts

: 28


Join date

: 2017-08-29

RP Stats
HP:


(30/30)


Skill: 0


Subject: Re: The Moon Cave Wed Sep 13, 2017 8:46 am

---

Closing her eyes, she barely heard the howl that joined hers. She keened for her family, missing them all the more now that she knew she wouldn't see them again. She didn't know how long she stayed there, grieving for her ma and her teacher, and the father that she knew was alive, but might never see again. And she didn't even know if her sister was still alive or not. Her ma had given the impression that she didn't know. Finally,

finally,

running out of breath, she fell silent, searching the stars still as they began to fade from the sky. Knowing that she should probably climb back down to the dark male who was likely waiting for her, she still hesitated. Forcing herself down, she felt numb and almost tripped a few times coming down the gorge wall, though her instincts kept her from falling, luckily. Accepting the soft nudge of comfort, she followed the black wolf, her thoughts pondering him. Maybe her ma had meant this male, though she couldn't see how. He had to have a mate already, he was too nice natured to not have one.

Thunderclan Camp

_________________________________________

"It's all about finding the calm in the chaos."

"Difficult roads often lead to beautiful destinations."

"Mistakes are proof you're trying."

"When it rains, look for rainbows. When it's dark, look for stars."

"Stars are only visible in the darkness."

Ashfrost
Medicine Wolf




Posts

: 30


Join date

: 2017-07-24

RP Stats
HP:


(35/35)


Skill: 0


Subject: Re: The Moon Cave Wed Nov 15, 2017 8:18 am

---

Slowing his pace as he came to the entrance of the cave system, he stopped outside the mouth, letting the young shewolf catch up and catch her breath. Flicking her a glance, he supposed that he'd have to explain a few things to her. Sighing, he ordered his thoughts before talking in his usual blunt way. "The pack I live with has strange customs, but they're tolerable for the most part." Explaining briefly, he studied her for a few moments once he was done. "Understand? Good. This way." Again not really waiting for a response, he padded into the caves, following his memory of the other times he'd been here to find the cave with the still pools of water in them. Glancing over his shoulder at her, he lay down with a soft sigh, already disliking the cold. "Lie down, place your nose against one of them, and close your eyes." Demonstrating, he shut his eyes with another sigh, hoping that Lilacsplash would be able to clear up what she could.

_________________________________________

Perfect focus is somewhere between rage and serenity

Other characters: Angus, Ashfrost, Bagel, Blackmane, Darkwind, Direheart, Eclipselight, Follyfoot, Heatherfrost, Hollowfang, Julian, Killian, Riverstar, Skysong, Skywhisper, Sol

Shadowpaw





Posts

: 17


Join date

: 2017-11-09


Age

: 22

RP Stats
HP:


(20/20)


Skill: 0


Subject: Re: The Moon Cave Thu Nov 23, 2017 6:25 am

---

She'd managed to keep up and was smug that she'd been able to despite the pain, stopping when he did, Shadow's Daughter stared into the depths of the tunnel system a little warily. She didn't like the idea of being all enclosed like that, it was not dissimilar to the cages she'd been kept in, small and cramped and rather claustrophobic. Snapping out of her thoughts when the familiar blunt voice began speaking again, she turned her green gaze towards him and listened, as he explained that the pack had strange customs but were mostly tolerable. Listening, she silently found most of it rubbish and intended to ignore it, she'd do as she pleased when she pleased but she'd tow the line for the elder wolf until she had learnt all he had to teach. Nodding when he asked if she understood him, she padded into the caves, keeping her nose close to him fearing she may get lost in the windy depths, looking around as the caves widened up to a room with still pools of water and stalagmite and stalactites, returning her look to him as he spoke, she followed him forward and did as bid lying down and touching her nose to a crystal embedded in the stalactite her eyes closing and her body going stiff as starclan sent her dreams.

_________________________________________

Lilacsplash
Deceased




Posts

: 77


Join date

: 2014-06-09


Age

: 22


Location

: Inside a wheres wally book

RP Stats
HP:


(35/35)


Skill: 0


Subject: Re: The Moon Cave Sat Nov 25, 2017 11:58 pm

---

For Shadowpaw and Ashfrost

When Ashfrost and Shadow's Daughter opened their eyes, they were standing in a clearing, Lilacsplash stood there her fur now had stars and she appeared to be a far cry from the timid scared creature she'd been when she woke up in the dark forest. Her cyan blue eyes were welcoming and affectionate, stepping forward she spoke to them "Greetings Ash and Shadow, Thank you for coming – Windclan, indeed all of the clans are in great peril. The dark forest has risen and as you may know they have escaped the forest and now live in our world, during my time there I was lucky enough to over hear some of the wolves speaking to each other. They must be revealed for the wolves trapped in the dark forest to go free" pausing here to study the black youngster who's pups she'd guided to starclan, drawing on her memories of one of the forest wolves that had spent a fair bit of time manipulating her and trying to make her a pet of sorts, Lilacsplash dug deep in her memories trying to find the name. For now nothing came and so she continued "Shadow's Daughter you wish to join as windclans medicine wolf apprentice?" once the young female had nodded, the silver and grey queen continued "In order to do so you must swear an Oath, to help and heal all wolves equally regardless of gender, clan or species" moving to touch her nose to Ashfrosts she imparted to him the knowledge of the oath that he had to say and get her to respond to. As she was not a medicine wolf herself, Lilacsplash was unable to preform the ritual.


After Ashfrost had preformed the ceremony and Shadow's Daughter was now Shadowpaw apprentice medicine wolf of Windclan, Lilacsplash had been able to remember the exact details of a specific Dark forest wolf. She was admittedly scared, she didn't want to draw attention to herself, although she was safe in starclan she couldn't help the fear after everything she'd gone through. Forcing herself to take a big breath, the she-wolf spoke quietly "The shadows are everywhere, but there is one in particular that strikes my mind, her fur is patched in tan, browns, blacks and whites and she has pale blue frosty eyes. She's manipulative and cold, she watched us getting torn apart without flinching, she was of thunderclan and her name was Dapplefrost" it was so hard for her to get that simple name out, indeed her frame quivered and her tail tucked beneath her. She was terrified of Eclipsestar but Dapplefrost had been so much worse "To reveal her you must get her to admit who she is" Lilacsplash took in several long breaths trying to calm herself down, she was safe, it was okay, they couldn't hurt her now, she was safe, it was okay. Repeating that to herself a fair few times she straightened up again and met his gaze "Protect the clan as best as you can Ashfrost, especially my pups" despite everything it was achingly clear how much the late queen loved her pups, even eclipsepup she absolutely adored. Wishing she could be with them again, she took a deep breath, they'd be fine, they had Honeybadger and Ashfrost and the clan it'd all be fine. With everything said and done, the scene started to fade with both wolves waking up soon after.


_________________________________________

"I think a lot but I don't say much"
"The quieter you become, the more that you hear"
"No the world's not perfect but with you, It's better than it's ever been"

Other Characters: Ashdust, Blackaddder, Bramblerose, Cheshire , Claire, Curlyriver, Dappledforest, Dragonstar, Eaglevision, Embershard, Glittershine, Honeybadger, Jesterfang, Lana, Melissa, Mustangspirit, Peachblossom, Ravensky, Rosethorn, Shadowheart, Shadowsnake, Silentstorm, Silverfern, Stormblade, Stormlight, Sunheart, Timescatter/Spacedust, Tremblecloud, White Demon, Willowmist, Windfleck

Avatar Base Credit

Ashfrost
Medicine Wolf




Posts

: 30


Join date

: 2017-07-24

RP Stats
HP:


(35/35)


Skill: 0


Subject: Re: The Moon Cave Sun Nov 26, 2017 10:58 am

---

Waking slowly, and grumpy as the cold made his aging bones and joints ache, Ashfrost turned over the information in his mind, yawning as he sat and waited for the black female. He'd ignored the fancy schmancy words of the apprentice ceremony, simply saying that she'll do in the dream, and apparently since Starclan hadn't interfered, that was quite fine with them. Pondering Lilacsplash's words, he poked the pup beside his almost roughly and padded out of the cave and tunnels.

"Come."

Waiting outside for her in the sun so that he could warm up, he settled his thoughts more. Larkstar would be pleased to know that Lilacsplash had escaped the Dark Forest, he'd be sure to let her know that. Flicking his gaze at his new apprentice when she emerged, his sharp eyes narrowing on her.

"Shadow's Daughter, hm? Could be almost suspicious, keep it quiet. These clan wolves are easily frightened by nothing."

Snorting to himself about it, he let her rest for a while longer before getting to his feet. It would be an easier walk back home, he'd let her go her pace, and start on some herbs teaching while he was at it.

Windclan Camp

_________________________________________

Perfect focus is somewhere between rage and serenity

Other characters: Angus, Ashfrost, Bagel, Blackmane, Darkwind, Direheart, Eclipselight, Follyfoot, Heatherfrost, Hollowfang, Julian, Killian, Riverstar, Skysong, Skywhisper, Sol

Shadowpaw





Posts

: 17


Join date

: 2017-11-09


Age

: 22

RP Stats
HP:


(20/20)


Skill: 0


Subject: Re: The Moon Cave Tue Nov 28, 2017 2:48 am

---

Opening her eyes, she had gotten up and stood silently as the strange she wolf and her savior spoke, it was mainly the she wolf who spoke. Paying close attention as the silver she wolf described a wolf in surprising detail, she couldn't help but feel skeptical. Why on earth was it her problem that some wolf was causing chaos? Half interested when the female asked Ashfrost to care for her pups a slight smirk flicked onto her face, why would they do that? They werent their pups, she shouldn't have let herself be killed if she was that worried about her spawn. She had no empathy for the she wolf who'd died, indeed she had a severe lack of empathy when it came to others, soon waking up after wards thanks to the poke from Ashfrost. the black female got up and stretched feeling rather stiff and sore after the strange dream, padding after him disliking how cramped and small the cave was she breathed a sigh of relief once they were out of the cave. Staring at him sullenly as he commented on her name, what would she be called then? After all she hadn't heard what else she'd be called, she'd demand answers once she'd followed him wherever on earth they were going. Half grateful for the rest, she sat down for a brief moment, aching all over, however when he got up she stood and followed him taking her time and in the end falling into the gait that took little energy and covered ground with more ease.

~Windclan Camp~

_________________________________________

Sponsored content






Subject: Re: The Moon Cave

---

| | |
| --- | --- |
| The Moon Cave | |
Season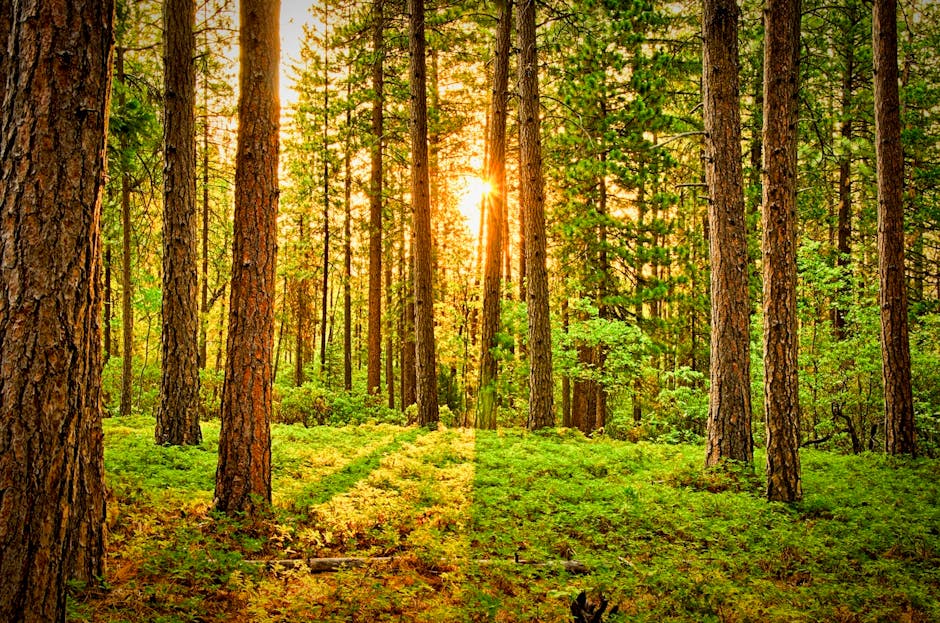 Green-Leaf has finally arrived, and with it the last of the unusually heavy snows are finally melting. The warming days will bring out many of the prey species and hopefully allow the clans to survive, but there is still a dark shadow hovering over them all.

This season's successful numbers are: 1, 2, 3, 5, 6, and 8

Featured Member
Our current feature member is Riverstar! Congratulations, Riverstar has helped put our current event together and has done a huge amount of work in the background of the site which is why she has been awarded This title
Top posting users this month