| | |
| --- | --- |
| SunClan & ShadowClan Border | |

Author
Message
StarClan





Posts

: 220


Join date

: 2013-07-30



Subject: SunClan & ShadowClan Border Mon Jul 24, 2017 9:02 am

---

First topic message reminder :

The border between SunClan and ShadowClan.
---
Author
Message
Stormpaw
Warrior Apprentice




Posts

: 19


Join date

: 2016-04-24


Age

: 22


Location

: Hunting prey

RP Stats
HP:


(20/20)


Skill: 0


Subject: Re: SunClan & ShadowClan Border Sun Dec 03, 2017 11:32 pm

---

She'd been walking in Willowmists tracks as the bigger female pushed most of the snow out of the way, Jaspercloud and Rainheart were nowhere to be seen which irked the youngster, they were so lazy all they seemed to want to do was sit around camp and wag their chins. She was keen to do the border patrol to help protect her clan and the others lack of interest clashed with her extreme loyalty and family values, they all had to work together to protect the clan there was no room in the clan for slackers. Her yellow eyes glittered with determination, she'd do her best during the patrol she'd defend her clan, stopping as they came up to the border. Stormpaw sized up the striped female, whom Willowmist addressed politely as Tigerstorm, watching as the stranger stalked over to a bush, the aggressiveness of the female surprised her. Having grown up around Heatherfrost, Willowmist and Riverstar she'd assumed that all clan wolves were as polite and well mannered as them, this display caused her to frown and reevaluate things, the agressiveness and possesiveness of the striped wolf appealed to her, she was physically showing others her loyalty and strength however Willowmist had her own kind of strength. Despite being calm and serene the older wolf was undoubtedly strong in her own way, a little confused as she was trying to figure out what way was strong the female stood strong and tall not letting any weakness show nor did she let her inner confusion show.

_________________________________________

"Ice brain"
"None of you will be alive to tell it."
"The intensity of the hunt is special, isn't it ?"
"If you wish to hunt with me, your feet need to be quick, and your eyes quicker."
"It means waking up every day knowing that you could die,and having to earn your life by clawing for every breath"

[/color]

Avatar Lineart Credit

Barkclaw
Warrior




Posts

: 86


Join date

: 2013-11-07

RP Stats
HP:


(40/40)


Skill: 0


Subject: Re: SunClan & ShadowClan Border Tue Jan 09, 2018 7:31 am

---

Barkclaw slowed down his pace as he neared the border. He was somewhat annoyed by the fact that it had started to snow. The trek back to camp would be all the more unbearable. He couldn't wait until he could be back in the relative warmth of ShadowClan's sheltered camp. He tilted his head to the side when he heard Tigerstorm growl and saw her walking over towards a bush. The warrior's behavior caused him to believe that something wasn't right. Was there an intruder? He didn't scent anyone, but that didn't mean anything. Someone could easily mask their scent should they choose to. He walked over to where his Clanmate was, not paying attention to the SunClan wolves for the moment. "What's happened?" he asked, keeping his voice low. His posture was defensive, ready to leap out of the way should anything rush out of the bush.

_________________________________________

~Barkclaw, warrior of ShadowClan

Tigerstorm
Warrior




Posts

: 13


Join date

: 2017-09-18


Age

: 23

RP Stats
HP:


(40/40)


Skill: 0


Subject: Re: SunClan & ShadowClan Border Tue Jan 09, 2018 10:36 am

---

The striped female allowed her muscles to start coiling tightly as she shifted her stance to pounce. With her large mass the branches would most likely break out of her way and her thick winter pelt would shield her from the worst of the potential sharp ends that would result from her crashing in. Her launch however was postponed by the sound of pawsteps in the air approaching her side and Tigerstorm turned an ear sideways as Barkclaws voice sounded beside her. "An intruder who is so pathetic they can't show themselves because they are scared." she told him with annoyance at the rouge or loner who was hiding. "I'm feeling less and less charitable the longer it makes me wait." Venom started to edge into her tone as she snapped her jaws at the bush and the falling snow was not going to improve the burly warriors temper in the slightest.

Jaspercloud
Young Warrior




Posts

: 49


Join date

: 2013-11-07

RP Stats
HP:


(20/20)


Skill: 0


Subject: Re: SunClan & ShadowClan Border Sun Feb 11, 2018 1:39 pm

---

The cattle dog slowly walked up to the border, looking down at his paws as he moved forward. Each paw step had been chosen carefully; for the most part, he stepped in the tracks left by Willowmist and Stormpaw. Earlier in the patrol he'd fallen behind them and accidentally stepped into a snow drift. He had been terrified that he'd end up drowning in snow, but thankfully for him Rainheart had been there to help him up. It had taken him a few more minutes to calm down before he felt ready to move again, which was why he'd ended up showing up late.

Now, Jaspercloud could detect the strong scent of ShadowClan wolves, so he quickly glanced up. Willowmist and Stormpaw were now in sight, but so were two ShadowClan warriors. They were huge compared to him. He shuddered at the thought of ever going into battle against them—they'd tear him apart like prey. He kept his gaze fixed on the ShadowClan wolves as he continued on over to Willowmist and Stormpaw, only to end up tripping on an unseen stone and tumbling to the ground. He shook out the snow from his pelt when he stood back up, shivering. Oh, how I hate the snow. Why couldn't his sister have joined ThunderClan instead? They didn't live in the mountains, and they had the cover of the forest to shield them from the worst of the snow. He let out a soft sigh, before carefully walking the rest of the way over to the others. "Sorry... sorry I'm late," he murmured, before sending a glance back over at ShadowClan's side of the border. Those two warriors seemed to be focused on something and their postures appeared hostile. It didn't seem as if their aggression was directed at the SunClanners, but who knew? It nonetheless unnerved him.

_________________________________________

~Jaspercloud, warrior of SunClan

Rainheart
Warrior




Posts

: 63


Join date

: 2013-11-03

RP Stats
HP:


(35/35)


Skill: 0


Subject: Re: SunClan & ShadowClan Border Sun Feb 11, 2018 1:56 pm

---

Rainheart padded up to the border, arriving just after Jaspercloud did. The small cattle dog had ended up having some trouble with the snow, and she was glad that she'd stayed behind the others so that she'd been able to help him. As she slowed down to a stop besides the rest of the patrol, she realized that some ShadowClan wolves were staring intently at a bush. Perhaps there was some prey in there? She couldn't smell anything herself. "Hello, Tigerstorm and Barkclaw," she greeted the ShadowClanners after recalling their names. She tilted her head, rather curious about what the two of them were doing.

_________________________________________

~Rainheart, warrior of SunClan

Tigerstorm
Warrior




Posts

: 13


Join date

: 2017-09-18


Age

: 23

RP Stats
HP:


(40/40)


Skill: 0


Subject: Re: SunClan & ShadowClan Border Mon Feb 12, 2018 3:34 am

---

Her sharp green eye caught the sight of the intruder bolting from the other side of the bush and let them go with a snarl as approaching pawsteps hit her hearing making an ear flicker. Her large frame swung around as she fixed her steely gaze on the approaching pair displaying her lack of a left eye as clearly as her ivory fang tips. Settling into a stance that would allow the burly female to move from her spot quickly, she fluffed her striped pelt up as it became clear that a dog was on the patrol. "Rainheart and a pathetically small dog." she sneered baring her fangs at Jaspercloud with a growl, "I wonder if theres anyway for Sunclan to sink any lower." Anyone who knew of the female warrior knew of her traditional sense in the clan ways and she had never and would never accept a dog as a full clan member, not matter what clan it was. It disgusted Tigerstorm that the White Demon had been accepted into Shadowclan and its purity of being the only clan not to have polluted its ranks with dogs.

Sponsored content






Subject: Re: SunClan & ShadowClan Border

---

| | |
| --- | --- |
| SunClan & ShadowClan Border | |
Season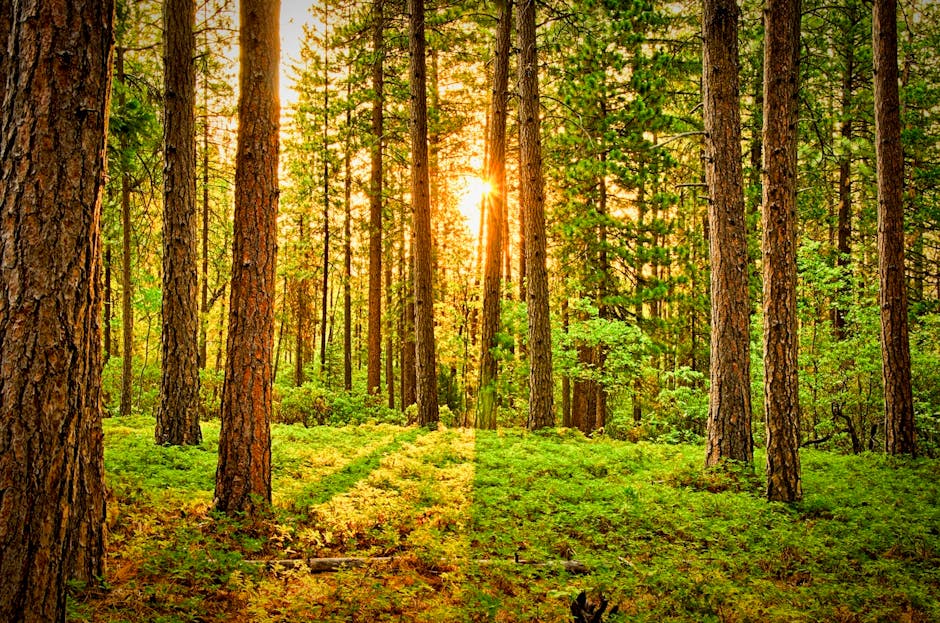 Green-Leaf has finally arrived, and with it the last of the unusually heavy snows are finally melting. The warming days will bring out many of the prey species and hopefully allow the clans to survive, but there is still a dark shadow hovering over them all.

This season's successful numbers are: 1, 2, 3, 5, 6, and 8

Featured Member
Our current feature member is Riverstar! Congratulations, Riverstar has helped put our current event together and has done a huge amount of work in the background of the site which is why she has been awarded This title
Top posting users this month