| | |
| --- | --- |
| RiverClan Camp | |

Author
Message
StarClan





Posts

: 220


Join date

: 2013-07-30



Subject: RiverClan Camp Mon Jul 24, 2017 1:14 am

---

First topic message reminder :

The furthermost camp away from the gathering place, the RiverClan camp is on an island in the middle of a small shallow lake. Littered with rocks, most of the dens have been dug out of the earth and are situated beneath trees as the roots keep the dens together better. The leader's den is situated in an old hollow tree; when speaking to the Clan, the leader stands on an old round rock. During new-leaf the island is prone to flooding; when this happens the rocks littered around become safe zones for those who cannot yet swim.
---
Author
Message
Oceanpaw
Medicine Wolf Apprentice




Posts

: 18


Join date

: 2016-03-14


Age

: 23

RP Stats
HP:


(20/20)


Skill: 0


Subject: Re: RiverClan Camp Wed Sep 20, 2017 8:45 am

---

Oceanpup tilted her head when Twistedfoot spoke saying she could give her mother Thyme and she raised her paw slightly as she leaned up looking eager. "What does thyme do Twistedfoot?" she asked curiously. She sniffed the herb when it was set down as Moonbreeze brought Glitterpup in and she trotted over to the piles as the medicine wolf went over to them. "What are those?" she asked as she bounded along after the older female out to check on her foster sisters ear. She had picked up the thyme on the way out and was being very gentle with it in her little fangs.

_________________________________________

Bubblepaw
Warrior Apprentice




Posts

: 18


Join date

: 2017-08-26

RP Stats
HP:


(20/20)


Skill: 0


Subject: Re: RiverClan Camp Thu Sep 21, 2017 6:22 pm

---

Bubblepup watched her brother and Glitterpup from afar, her tail curled around her tiny paws and her amber eyes were gleaming in hatred at the she-pup who always had her brother's attention. She frowned and then sighed sadly and scanned the camp, wondering who her mentor would be. As long as it isn't that clumsy-footed Glacierpath anybody's fine with me! she thought to herself before she padded towards the camp entrance and felt like going through it but knew she wasn't allowed out there. She huffed and sat down. At her side she found a moss-ball and started playing with it by batting it into the air as she lied down onto her back. She found it enough comfort for her playing with this lifeless object. It took her mind of Glitterpup and her brother.

Graystar
Clan Leader




Posts

: 642


Join date

: 2013-08-14

RP Stats
HP:


(35/35)


Skill: 0


Subject: Re: RiverClan Camp Sun Sep 24, 2017 4:52 am

---

Sitting just outside of the leader's den, Graystar thought about the Clan meeting she would soon need to call and decided to plan what she would need to announce. First and foremost, she knew that she would need to state who she'd decided on to be the Clan's next deputy. Although she didn't mind organizing the patrols herself, having a deputy to help out around the Clan would definitely make things easier. Secondly, she'd have to do some promotions. It was generally a joyous occasion when wolves moved up in rank, but she knew that the joy would likely be lessened by news of Forsakensoul's death. They would need to hold a vigil for him that same night. She sighed sadly. It was never easy to make these kinds of announcements to the Clan, even though she'd been a leader for several seasons now.

The leader was taken out of her thoughts when she heard Follyfoot address her, and she smiled at the retriever's initial words. "That's good to hear. I was worried that the situation with the river would be more dire." Perhaps they wouldn't have as much fish as usual come Leafbare, but the risk of starving during the colder seasons had lessened substantially. "Thank you for helping in rescuing the fish," Graystar added. She tilted her head when she heard Follyfoot sigh, quickly sensing that something wasn't right. When she heard about what had happened to Dolphinsplash and Pantherpup, Graystar's eyes widened in surprise. How horrible. RiverClan had lost so many wolves in such a short period of time. She blinked sadly. "That's terrible. I don't think that there was anything that could have been done to save them, though." She hadn't seen the mud herself, but she could imagine how hard it must have been to rescue one from it. At Follyfoot's mention of Moonbreeze, Graystar shifted her gaze toward the queen. She's lost both her mate and one of her pups. Graystar couldn't imagine how that must have felt. She let out another sigh. Despite all of the horrible things that had happened, Graystar knew that she'd still have to do the Clan meeting soon. But could the Clan truly be happy for the ceremonies, what with all that occurred?

_________________________________________

~Graystar, leader of RiverClan

Iceflood
Young Warrior




Posts

: 119


Join date

: 2013-11-07

RP Stats
HP:


(35/35)


Skill: 0


Subject: Re: RiverClan Camp Sun Sep 24, 2017 5:19 am

---

Iceflood led the dog back into the camp, stopping once they stepped into the clearing. "This is our camp," he told him. "I'll take you over to Graystar now." The warrior headed over in her direction once he spotted the Clan leader, noticing Follyfoot speaking to her. Graystar's expression had changed to one of sadness, so Iceflood figured that Follyfoot had already told her about what had happened to Dolphinsplash and Pantherpup. He dipped his head to Graystar as he finally reached her. "Hello, Graystar. I take it that Follyfoot has already informed you of everything else that has happened at the river." Iceflood looked over at the dog (Grizzly). "He would like to know if he could stay here with us," he quickly explained. Leaving the two of them to speak about the matter, Iceflood stepped away. He glanced back at Follyfoot, who was now by some of the pups and Twistedfoot. Had she already told Moonbreeze about Pantherpup? It didn't seem like it. He sighed inwardly. He guessed that the job would fall on him. He didn't see Moonbreeze out in the clearing, so he supposed that she must be in one of the dens. He checked the nursery first, but couldn't find her. Perhaps the elders' den? It had been where Forsakensoul stayed. Sure enough, he found her inside. "Moonbreeze?" he began. He was uncertain if the queen already knew, but in case she didn't, he believed that it was best to inform her. "I'm afraid that there's something I need to tell you, about Pantherpup." His expression betrayed no emotions, although inside he felt sympathy and sadness for his former apprentice. How would she take the news?

_________________________________________

~Iceflood, warrior of RiverClan

Lunapaw
Warrior Apprentice




Posts

: 13


Join date

: 2016-03-06

RP Stats
HP:


(20/20)


Skill: 0


Subject: Re: RiverClan Camp Sun Sep 24, 2017 5:31 am

---

Lunapup gave a slight wag of her tail when Follyfoot invited her to join in. "Okay!" she yipped. She still felt quite sad about the situation with her father, but perhaps playing a game could take her mind off of it for the moment. Besides, she wanted to make Moonbreeze proud like Follyfoot had said. Letting out a puppish growl, Lunapup leaped towards Follyfoot. She squeaked when she instead found herself pinned down, and wriggled about in an attempt to free herself. Once out of the warrior's hold, she turned to Hollowpup. "Come on! We won't let her defeat us!" Lunapup sprang back towards Follyfoot, gently tugging on the retriever's ear. "You'll never win!" she said, her voice muffled by the fur.

_________________________________________

~Lunapaw, apprentice  of RiverClan

Moonbreeze
Young Warrior




Posts

: 343


Join date

: 2016-01-03


Age

: 23


Location

: Riverclan Territory

RP Stats
HP:


(10/10)


Skill: 0


Subject: Re: RiverClan Camp Sun Sep 24, 2017 5:55 am

---

She was laying beside her mates cold body staring blankly at the den wall quietly as she half dozed and her white head lifted as Icefloods scent drifted into the den. She gave her mentor a faint smile as she did but it dropped swiftly as worry took over. "Iceflood what is it?" she asked sitting up. Her head tilted as she studied his black face that gave the female no clue as to what he was going to say about her first born. Had he gone out to meet the patrol and gotten hurt? Had he gone missing and they were about to send a patrol out to find him? None of her thoughts however would prepare her for the truth.

Grizzly
House-Dog




Posts

: 27


Join date

: 2017-08-31

RP Stats
HP:


(40/40)


Skill: 0


Subject: Re: RiverClan Camp Tue Sep 26, 2017 8:41 pm

---

Grizzly padded into camp, the old leonberger dog was nervous and fear-scent surrounded him as he scented multiple others around including Iceflood's. He heard the male talking to he assumed Graystar as he addressed them as. At Iceflood talking about himself wanting to stay here he tucked his tial between his legs and dipped his head, closing his sightless eyes towards Graystar in a sign of respect and submission. Of course he would fall flat on his face due to his aching joints locking up but then he got up and sat down. "Greetings Graystar, sorry to barge in like this. M-my name is Grizzly." he told her flicking his ears a bit as he heard many other voices around.

Bubblepaw
Warrior Apprentice




Posts

: 18


Join date

: 2017-08-26

RP Stats
HP:


(20/20)


Skill: 0


Subject: Re: RiverClan Camp Sat Sep 30, 2017 8:16 am

---

Bubblepup smelled an unfamiliar scent and popped her head out of the nursery to see a dog she didn't recognize talking to Graystar. She blinked her amber eyes at him and then walked closer before stopping once she saw the dog's eyes appeared clouded-over. Are they blind like Forsakensoul? If so I probably shouldn't approach, I don't want to scare him. Though he seems pretty old, they should make him an elder, she thought to herself. She sat down where she was and wrapped her white-tipped tail over her fore-paws as she sat there looking bored. She lowered her ears. She wanted to be an apprentice but she was worried about who her mentor would be. She flicked one of her ears back before she decided to approach the dog by the left side and hoped Graystar didn't mind at all.

Follyfoot
Warrior




Posts

: 28


Join date

: 2017-08-24

RP Stats
HP:


(30/30)


Skill: 0


Subject: Re: RiverClan Camp Sat Oct 28, 2017 12:34 am

---

Wagging her tail gently as the pups dragged on her ear, she allowed them to overwhelm her. Finally letting them pin her, she nosed Lunapup gently.

"Looks like you beat me! How are you all so strong already?"

Taking a few moments to rest, she swept her carefree gaze over the camp, wondering if her new friend had come back yet. Not seeing him, concern washed through her, and she wriggled out from under the pups, keeping it from them as she turned a friendly smile to them.

"You know what, I bet one day you'll all grow up to be the best warriors in the camp. Why don't you all grab a snack so that you can keep up your energy and grow nice and big and strong, hm?"

Nudging the little ones gently, she got to her feet and made her way over to Graystar to let her know what was going on.

"Hey Graystar, Ted looks like he hasn't come back yet. I'm just gonna go and have a quick scout around - just to Perch's Flow."

Hoping that he'd only just gotten distracted, the happy retriever bounded out of camp, heading for where she'd last seen her new friend.

Perch's Flow

_________________________________________

All work and no play makes Jack a dull boy!

Glitterpaw
Warrior Apprentice




Posts

: 121


Join date

: 2015-12-17


Age

: 22


Location

: Living in the spotlight of life

RP Stats
HP:


(20/20)


Skill: 0


Subject: Re: RiverClan Camp Sat Oct 28, 2017 3:55 am

---

Pausing in her play as twistedfoot hobbled up, Glitterpup turned her attention towards her curiously, she felt sorry for the amber eyed medicine wolf. What horrible parents named their pup after its deformity? No they should have named her something fabulous, to draw attention away from the misfortune that surrounded her. Accepting the herbs she held still as they were applied to her mourning the loss of her perfect ears, Grayscale was nothing but evil in her book, what kind of brute attacked pups! especially ones defending another from being bullied, Graystar would hear of this and she'd do her best to get the creepy warrior excommunicated! Cast out! banished! Exiled! Flicking her gaze over to Hollowpup affectionately she satisfied herself with the fact that the bully Bubblepup had lost Hollowpups love forever leaving more room for herself as the main female in his life. Once her ear was tended to and covered in a heavy icky goo, Glitterpup graciously dipped her head in gratitude "Thank you Twistedfoot! You do such a great job of taking care of everyone in the Clan, I'm sure i speak for all the wolves of Riverclan when I say I truly appreciate it" Smiling up at the grey medicine wolf kindly, she turned about ready to return to her game only to find that Follyfoot had left, a little disappointed she simply sighed and shook her head before looking around to decide what else she should do to entertain herself.

Graystar appeared to be busy so perhaps now wouldn't be the right time to tell on Grayscale and get her in deep trouble, then again why wait? The sooner she told the leader the sooner the warrior would get in trouble after all... Making up her mind she winked at Oceanpup a subtle for her hint of what she was about to do, trotting over to Graystar with her ears drooping and an unhappy glint in her eyes she shyly touched her paw to one of Graystars paws "Um Graystar? I hate to bother you but" she sniffled crocodile tears welling in her eyes again "But I have to tell you! Grayscale attacked Oceanpup myself and Hollowpup because we stood up to Bubblepup bullying Hollowpup her brother. She nicked one of my ears with her claws... I'm scared she's going to do it again to us. Moonbreeze valiantly told her off but she didn't care! I don't want Greyscale to hurt me again or Oceanpup or Hollowpup... Will you make sure she wont? Please?" wiping the tears off of her muzzle with the back of a paw, large round sad puppy eyes stared up at the grey furred leader hoping beyond hope that the rather placid and easily manipulated leader would grow a spine and do something to teach the completely unfabulous trash-scale a good firm lesson.

_________________________________________


"Thats what makes me so nice"
"What I have got is too hot to hide."
"It's just life, so keep dancing through."
"Look at my style, could it be more glam?"
"Oh, look at me can't you see? I'm fabulous baby!"
"Hell, you can tell even if you're blind. See, I'm fabulous baby!"
"I'm meant to be where the spotlight shines, Born to be on display."
"It's good to see me, isn't it? No need to respond! That was rhetorical."
"You just take that one road the whole time...I hope they don't get lost. I'm so bad at giving directions."


Signature made by Roka (wolfsea)

Popular - Glitters theme song

Silentpaw
Warrior Apprentice




Posts

: 25


Join date

: 2017-07-28


Age

: 22


Location

: Watching the goings on of life

RP Stats
HP:


(20/20)


Skill: 0


Subject: Re: RiverClan Camp Sat Oct 28, 2017 4:02 am

---

Returning to camp after his excursion, he found to his disgust that as usual drama had happened, what was with it and wolves basking in the disgusting depravity that was drama. Snorting to himself the quiet grumpy little fellow watched his simpering sister make her way over to Graystar and make some outlandish claims, he didn't doubt that they weren't the truth after all she didn't lie persay. She just often bent the truth a little to suit her needs and he knew her well enough that she'd never hurt herself to leave a scar or a nick she was far too vain for that kind of carry on. Amused at her antics he slipped into the shadows and sat down to resume watching the clan camp activities, it was so interesting watching others and figuring out how they fit together. His sister was a puzzle he'd figured out long ago, she was one of those kids ones that took any sensible person about five minutes to figure out, eyeing the obviously blind handicapped dog he wrinkled his muzzle. Surely Greystar wont' be stupid enough to allow that liability into the clan just before leaf-bare! We've just lost one leech on clan resources we dont' need to replace him with a stinky old mangy mutt however stormblade and Moonbreeze were about they had enough spine to counsel Greystar in the best interests for the clan after all the needs of the many outweighed the needs of the few something Bubblepup, Glitterpup, Hollowpup and many others needed to learn.

_________________________________________

"The worlds whispers are so often unheard"
"When I am silent, I have thunder hidden inside"
"People that don't understand your silence will never understand your words"
"To truly hear one must be silent
""Never forget what you are. The rest of the world will not. Wear it like armor, and it can never be used to hurt
you"Siggie Lineart | Siggie Credit

Eaglepaw
Warrior Apprentice




Posts

: 87


Join date

: 2013-08-01


Age

: 22


Location

: Refusing to give into Tyranny

RP Stats
HP:


(20/20)


Skill: 0


Subject: Re: RiverClan Camp Sat Oct 28, 2017 4:13 am

---

Tilting his head as he listened to Kitefeather waffle on, the blue hued puppy frowned, what a load of absolute rubbish! why on earth should the elders be fed first? pups i understnad they're the future of the clan but elders? They're useless all they do is drain the resources of the clan. Give thanks to starclan? What a load of mumbo jumbo! If i catch something its because i have the skill enough to catch it not because some made up creepy stalker watching dead wolves deemed it necessary pouting and not that impressed with what he'd been told his yellow eyes had observed Bubble bullying Hollowpup and Glitterpup a slight smirk dancing onto his features as he watched his sister Oceanpup tell the arrogant little tart off. However surprise had flicked onto his face as Grayscale suddenly attacked them anger making his fluffy fur bunch up makign himself look bigger. No wolf treated his sister like that! However Moonbreeze was soon on the scene and viciously verbally assualted the grey female who appeared not to care and wandered off with her nose in the air. Scratching himself behind one ear he found himself feeling rather lonesome, no one in the clan seemed to feel the way he did they all seemed to think this warrior code nonsense was some kind of gospel, Starclan was nothing but a cult in his mind, nonsense myth and legend to be poohpoohed in his book. Studying the various shades of blue in the camp, as that was all he saw, he flattened his ears again wondering what the world would look like if he'd been born able to see colours like Twistedfoot had described. What did he look like? What did his siblings look like? For real. He hated the idea of resigning himself to the fact that he'd never know, something burning inside him to fight the rules that restricted him, to see things and discover things for himself, alas a small insignificant pup couldn't do much but that didn't mean he couldnt' dream.

_________________________________________


"They can't break me, as long as i know who I am"
"The worst things in this world are justified with belief"
"their words are just whispers and lies that I'll never believe"
"Starclan is a Myth designed to take away our freedoms as wolves"
"We are free to follow our own path. There are those who will take that freedom from us, and too many of you gladly give it."
Frozenfeathers themeLineart creditAvatar Lineart Credit

Graystar
Clan Leader




Posts

: 642


Join date

: 2013-08-14

RP Stats
HP:


(35/35)


Skill: 0


Subject: Re: RiverClan Camp Sun Oct 29, 2017 7:39 pm

---

The leader's golden gaze shifted first onto Iceflood when he addressed her, and then onto the dog whom he'd brought back to camp. She gave the dog a small smile in welcome. The newcomer seemed quite nervous, and she wanted to reassure him that he had nothing to worry about. However, something seemed a bit off about the dog's eyes. She didn't have time to think long about it when the dog suddenly fell forward. "Are you alright?" she asked, concern evident in her voice. She waited for his response before continuing. "Hello, Grizzly. Welcome to RiverClan," she said. "I heard that you were interested in joining? Even if not, you're welcome to stay here for a few days," she added. Grizzly's pelt was rather muddy and he seemed tired, so Graystar was more than willing to offer him a place to rest even if he didn't intend on joining. Besides, he seemed harmless enough. He had shown her respect and didn't appear to pose a threat.

Hearing another voice address her, Graystar's attention turned to Follyfoot for a moment. The warrior mentioned that she was going to go look for Ted, who apparently hadn't returned yet. She nodded in response. Hopefully Ted was okay and hadn't gotten lost. Before she could say anything more to Grizzly, the leader felt someone nudge one of her paws and looked down to see Glitterpup. The youngling had some sort of a poultice on one of her ears and seemed to be on the verge of crying. The leader's expression turned to one of surprise as Glitterpup spoke about what had happened to her. "Oh, that's horrible," Graystar said. How had she not noticed Grayscale injuring one of the pups? Surely it had been an accident? She didn't think that any of her warriors would purposely injure a defenseless pup, or at least she sure hoped not. But still, even if Glitterpup hadn't been hurt on purpose, a warrior should never have cuffed a pup on the ear. "I'm very sorry that that happened to you, Glitterpup. I'll make sure that something like this never happens again. I'll speak to Grayscale about this as well." She would think of the right punishment in the meantime. "Thank you for telling me, Glitterpup. You can always come to me with matters like this," Graystar added.

_________________________________________

~Graystar, leader of RiverClan

Iceflood
Young Warrior




Posts

: 119


Join date

: 2013-11-07

RP Stats
HP:


(35/35)


Skill: 0


Subject: Re: RiverClan Camp Sun Oct 29, 2017 7:54 pm

---

How could he tell Moonbreeze about what had happened to her son? There really was no easy way to say it. He glanced down at his paws for a brief moment before he focused back on the queen. He could already see that her expression was changing to one of worry. She must have known that something was wrong, but Iceflood doubted that she knew exactly what he was about to say. "Moonbreeze...." Iceflood's voice trailed off as he struggled to find the right words. "Moonbreeze, I'm so sorry. When the patrol was out by the river, I heard a howl, and I went to investigate. When I got closer, I saw that in the middle of the muddy riverbed were two wolves... Dolphinsplash and Pantherpup. I assume that Pantherpup somehow got stuck in the mud, and Dolphinsplash went in to rescue him, but... but by the time I got there, it was too late." There was a slight pause. "I wasn't able to retrieve Pantherpup's body before the river came rushing back." He was silent for a few moments more, before he murmured, "I... I'm really sorry."

_________________________________________

~Iceflood, warrior of RiverClan

Twistedfoot
Medicine Wolf




Posts

: 101


Join date

: 2013-11-07

RP Stats
HP:


(35/35)


Skill: 0


Subject: Re: RiverClan Camp Sun Oct 29, 2017 8:25 pm

---

Twistedfoot flicked her ears when she heard Oceanpup speak. "Thyme helps to calm down wolves who are in shock," she said. "The other two that I brought with me are goldenrod and cobwebs. Goldenrod is good for healing wounds and I'm going to use the cobwebs to stop the bleeding in Glitterpup's ear, if it hasn't already stopped." Oceanpup seemed to show quite an interest in herbs, but Twistedfoot knew that pups were fairly often curious about her job and what she did. It didn't necessarily mean anything more.

Turning her attention back to Glitterpup, she examined the pup's ear. By now the bleeding had stopped, but it was still important to apply the goldenrod to ensure that the wound healed properly. "Now hold still for a moment," she told Glitterpup as she carefully applied a poultice of goldenrod to the injured ear. "There, all finished. I want you to be extra cautious with that ear while it heals," she said. She gave a slight nod when Glitterpup thanked her. It was always nice to know that her work was appreciated, even though she didn't expect to be thanked. After Glitterpup left, Twistedfoot turned back to Oceanpup. "Thanks for bringing along the thyme. Now, would you like to come with me while I check on your mother?" she asked.

_________________________________________

~Twistedfoot, medicine wolf of RiverClan

Lunapaw
Warrior Apprentice




Posts

: 13


Join date

: 2016-03-06

RP Stats
HP:


(20/20)


Skill: 0


Subject: Re: RiverClan Camp Sun Oct 29, 2017 8:47 pm

---

Lunapup wagged her tail when Follyfoot stated that they'd won. Yes! Someday she would be a skilled warrior and hopefully make Moonbreeze proud. "Okay Follyfoot," she said when the retriever told them to get a snack. She started toward the fresh-kill pile, but happened to glance back at Oceanpup and Twistedfoot. Her sister was holding some strange-looking plant that Lunapup had never seen before. She still found it odd that a little plant like that could help even the largest wolf. How had medicine wolves even found out each herb's purpose? Through trial-and-error? That was a scary thing to think about. How many mistakes had been made before the correct herb had been found? She shuddered at the thought. How do medicine wolves even memorize the uses of each herb? Lunapup was glad that she didn't have to be a medicine wolf. There must have been dozens and dozens of herbs. The thought of knowing which leaf did what or even being able to correctly pick out the right herb from a pile seemed like quite a daunting task. It'll be much more fun being a warrior, that's for sure. She was taken out of her thoughts when her stomach rumbled, and she remembered that she'd been about to grab something from the fresh-kill pile. She quickly scampered over to it and selected a trout before settling off to the sides of the camp to eat it.

_________________________________________

~Lunapaw, apprentice  of RiverClan

Moonbreeze
Young Warrior




Posts

: 343


Join date

: 2016-01-03


Age

: 23


Location

: Riverclan Territory

RP Stats
HP:


(10/10)


Skill: 0


Subject: Re: RiverClan Camp Sun Oct 29, 2017 10:55 pm

---

She shook her head rapidly at Icefloods words as her forelegs shook before giving out making her thud to the ground.  "P-p-patherpup? No it, it can't be." she whispered in shock. Her head dropped to the ground as she seemed to freeze unable to handle the latest blow that had hit her. She had not long birdied her mate and now she had lost their first-born with no body to bury. She lay still for a few minutes before she shaking clambered to her paws and pressed her head into Icefloods side. "Thank you for telling me Iceflood and for attempting to get his body back." she said though her voice was dull as she spoke.

The white queen slipped out of the elders den and looked around the camp for something to distract her from the newest blow. Spotting Graystar surrounded with a newcomer and a few of the pups she padded over. "Is everything ok here?" the queen asked looking at her leader than the two pups before fixing her blue eyes on the dog. She could see instantly that he was blind and an elder which made the white females gaze swing back to the other adult with a stern gaze hoping she wasn't going to allow an extra mouth into the clan when they were approaching leafbare.

Oceanpaw
Medicine Wolf Apprentice




Posts

: 18


Join date

: 2016-03-14


Age

: 23

RP Stats
HP:


(20/20)


Skill: 0


Subject: Re: RiverClan Camp Sun Oct 29, 2017 11:15 pm

---

She waged her tail as Twistedfoot explained the use of each herb that she had brought with her and stored the information away as she carefully watched the me since wolf apply the goldrod to Glitterpup's ear carefully. "What else could be used instead of Goldrod if you didn't have any?" the pup asked as the other pup went over to Graystar. "Yes please Twistedfoot." Picking the thyme back up having set it down to watch the older fae work she stuck close to her following as they went to check on her mother.

_________________________________________

Stormblade
Deceased




Posts

: 137


Join date

: 2013-12-06


Age

: 22


Location

: making bad puns

RP Stats
HP:


(40/40)


Skill: 0


Subject: Re: RiverClan Camp Wed Nov 01, 2017 6:12 am

---

Stormblade had lost himself with thoughts until Greystars voice reached him again, watching as she offered the dog a place in the clan his warm eyes noticed Moonbreeze shooting greystar a look that made him feel better. He wasn't the only one who thought letting the dog into the clan would be a mistake  "Greystar, Could i speak to you and moonbreeze before we formally extend an open paw for this dog to enter the clan?" wandering over to the leaders den and waiting patiently outside he entered after Moonbreeze and Greystar had a worried look on his face. Exchanging a glance with Moonbreeze, privately pleased that it seemed the formidable queen agreed with him "Greystar I urge you to think carefully before letting this dog into the clan, you are kind-hearted, but we can't afford a spare mouth to feed with Leafbare coming up. We have Nine pups in the clan at present, and barely enough warriors to hunt for all of them, if he was an asset to the clan like young Ted is then perhaps my advice would be different however.." he took a step forward and very delicately touched his nose to his leader's cheek an affectionate look in his eyes "I asked Moonbreeze to talk with us as well, as since she's the mother of the pups of the clan she surely deserves an opinion" he stepped back and dipped his head, he'd always had a soft spot for the green eyed pup after all he'd spent so much time with her and Forsakensoul when they'd just been pups. He didn't bring up Forsakensoul being blind and being allowed to stay as he felt it wasn't fair on his close friend to bring up her mate who'd died so recently. He genuinely hoped that the white queen would support him in this opinion, besides, they had no idea who this dog was, sure now he could act submissive but how where they to know what he'd be like around the pups? There was every possibility that he'd lash out of fear and hurt them since he'd seemed so timid and afraid of everything.

_________________________________________

Stormblade's themeHis other theme

Other Characters: Ashdust, Blackaddder, Bramblerose, Cheshire , Claire, Curlyriver, Dappledforest, Dragonstar, Eaglevision, Embershard, Glittershine, Honeybadger, Jesterfang, Lana, Melissa, Mustangspirit, Peachblossom, Ravensky, Rosethorn, Shadowheart, Silentstorm, Silverfern, Stormblade, Stormlight, Sunheart, Timescatter/Spacedust, Tremblecloud, White Demon, Willowmist, Windfleck

Avatar Credit|Sig Credit

Moonbreeze
Young Warrior




Posts

: 343


Join date

: 2016-01-03


Age

: 23


Location

: Riverclan Territory

RP Stats
HP:


(10/10)


Skill: 0


Subject: Re: RiverClan Camp Wed Nov 01, 2017 6:47 am

---

Moonbreeze gave Stormblade a small smile as his approaching pawsteps sounded in her ears and she blinked in surprise when he asked to speak with her alongside Graystar. She dipped her muzzle at the dog she saw as family for all the time he had spent with her and Forsaken as pups before following him over to stand outside the leaders den. Seeing the look in his gaze she knew he had picked up on her hesitation on accepting the old dog into the clan and she nodded along as he voice his concern. "I am with Stormblade on this Graystar. We just lost a warrior and .... and Patherpup. We can not afford other mouth that can't hunt with bare leaf so close. Not to mention we don't know how he will be around the pups and I don't want an unknown potential loose cannon around them." she told her leader with pain in her voice as she spoke of her eldest son, "Even with the pups attaching their sixth moon they are still defenceless for a while until we can get to battle training and won't be able to hunt for us straight away to help us feed the clan. I say that not to put any of my pups down in their determination and ability but because it is the truth. Not to mention a clan mate attacked and has permanently scared one already. Its not worth the risk in my eyes for any of us because if he is a violent loose cannon......well even one warrior taken out will hurt the clan as a whole." With her opinion out in the air the queen dipped her white head towards them both and stepped back a few paces to turn to the side allowing her green eyes to look around the camp slowly keeping an eye on her pups and she hummed softly spotting Silentpup was once more in the camp.

Sponsored content






Subject: Re: RiverClan Camp

---

| | |
| --- | --- |
| RiverClan Camp | |
Season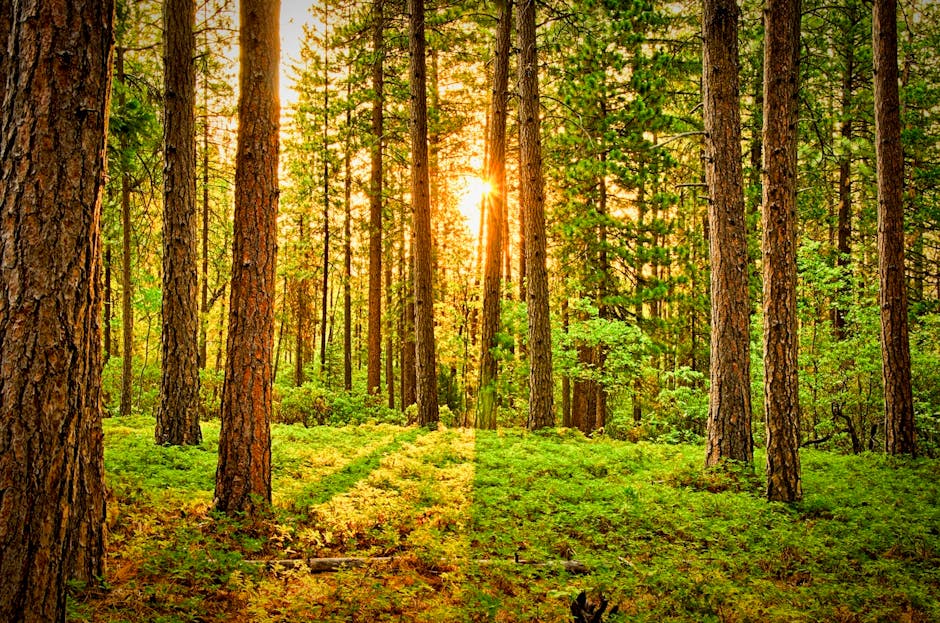 Green-Leaf has finally arrived, and with it the last of the unusually heavy snows are finally melting. The warming days will bring out many of the prey species and hopefully allow the clans to survive, but there is still a dark shadow hovering over them all.

This season's successful numbers are: 1, 2, 3, 5, 6, and 8

Featured Member
Our current feature member is Riverstar! Congratulations, Riverstar has helped put our current event together and has done a huge amount of work in the background of the site which is why she has been awarded This title
Top posting users this month