Author
Message
StarClan





Posts

: 211


Join date

: 2013-07-30



Subject: RiverClan Camp Mon Jul 24, 2017 1:14 am

---

First topic message reminder :

The furthermost camp away from the gathering place, the RiverClan camp is on an island in the middle of a small shallow lake. Littered with rocks, most of the dens have been dug out of the earth and are situated beneath trees as the roots keep the dens together better. The leader's den is situated in an old hollow tree; when speaking to the Clan, the leader stands on an old round rock. During new-leaf the island is prone to flooding; when this happens the rocks littered around become safe zones for those who cannot yet swim.
---
Author
Message
Glitterpup
Pup




Posts

: 100


Join date

: 2015-12-17


Age

: 21


Location

: Living in the spotlight of life

RP Stats
HP:


(10/10)


Skill: 0


Subject: Re: RiverClan Camp Sat Sep 09, 2017 11:52 am

---

Glitterpup had been watching Grayscale when Bubblepup took offence to the fact that she was soothing Hollowpups wound, sitting there looking shocked and dismayed as the other pup was rude and a bully internally she was giggling at her She's so silly! Dosen't she get that by being rude and mean she pushes her brother away from her? This world is about being popular and nice, if you're not you don't get promoted or you get bad mentors and no friends... however her external self showed none of this, instead she just sat there with her mouth dropped open as if she couldn't believe the things she was hearing. Looking like she was about to Respond when Oceanpup wandered over and scolded Bubblepup, the pretty young she wolf opened her mouth and spoke ever so sweetly "Oh no your poor tail Hollowpup! Oceanpup thank you for sticking up for me you're a real friend and I appreciate it so much. Its okay though, I can understand why Bubblepup is so protective of her brother, he's all she has..." she ever so gently nudged Bubble off of Hollowpups poor tail and inspected it "I dont think she did any damage, she just hurt you, thats not very nice" looking rather genuinely sad she appeared as if her feelings had been hurt by Bubblepups words and behaviour she withdrew a little using the moment to draw the spotlight to herself and away from Bubblepup. She genuinely did care for Hollowpup, for as far as she was concerned he was perfect just like her, and she didn't mind that perhaps he wasn't the smartest wolf in the clan, his heart was gold pure and simple. Allowing herself to shine in the spotlight, she quietly lifted a paw and ran her tongue over it, looking quite hurt by Bubbles behavior, although she didn't bother crying that was reserved for when it was really needed. To cry now would just be silly and something that bubblepup would probably do to try and get the attention back on herself, despite coming across ditsy and self absorbed, which she proudly was. Glitterpup had Bubblepup figured out, as they were similar however it was quite clear that Bubblepup had none of Glitters kindness, no she was a rude, self absorbed bullying thug whos behaviour just now had all but proved the point that Hollowpup would become hers. Her eyes had lost their blue and were now a stunning indigo that stood out against her silver fur, lowering her paw back down she sighed before appearing to force herself to perk back up "How are you Oceanpup?" despite wanting to talk about herself she was fully aware that this was the best way to keep the spotlight on herself instead of Bubblepup by being nice and appearing to care about how the other pretty she wolf was doing after the tragic death of her father.

_________________________________________


"Thats what makes me so nice"
"What I have got is too hot to hide."
"It's just life, so keep dancing through."
"Look at my style, could it be more glam?"
"Oh, look at me can't you see? I'm fabulous baby!"
"Hell, you can tell even if you're blind. See, I'm fabulous baby!"
"I'm meant to be where the spotlight shines, Born to be on display."
"It's good to see me, isn't it? No need to respond! That was rhetorical."
"You just take that one road the whole time...I hope they don't get lost. I'm so bad at giving directions."
Popular - Glitters theme song

Oceanpup
Pup




Posts

: 13


Join date

: 2016-03-14


Age

: 22

RP Stats
HP:


(10/10)


Skill: 0


Subject: Re: RiverClan Camp Sat Sep 09, 2017 12:44 pm

---

Oceanpup managed a warm smile towards Glitterpup when she thanked her for being a friend to her and shook her head as if to say it was nothing. "Your a friend to me as well Glitterpup. And even if Hallowpup is all she has it is no reason to be rude about it like she was. She could have been much much more polite and respectful in her words and tone." she replied. She sat down beside Glitterpup when she moved away a bit and gently nudged her shoulder with her head as she looked sad. Her question however had the young females head dropping. "Ill be ok but Im worried more about Moonbreeze. She has always had Forsakensoul ever since they were pups." she told the grey pup sadly. "But how have you been Glitterpup?"

_________________________________________

Hollowpup
Pup




Posts

: 12


Join date

: 2017-08-26


Age

: 21

RP Stats
HP:


(10/10)


Skill: 0


Subject: Re: RiverClan Camp Sat Sep 09, 2017 7:08 pm

---

Hollowpup felt his chest swell with pride as Glitterpup licked his ears. It felt good to be appreciated, but the good feeling was cut short promptly with his tail being smushed. It was already pretty short and stumpy as he was still growing, but he worried his sister just stopped it from growing entirely. He squealed in surprise and pain and after Glitterpup nudged Bubble off of it he reached back and licked it profusely, hoping that would ease the pain. But it still lingered. He shot up onto his paws defensively and pressed his side against Glitter's, facing his sister and giving her a glare. "First you bite my ear, and now you ruin my perfectly good tail? What's with you Bubblepup?" his throat tightened. His sister was becoming a bully, and that wasn't okay. She used to be sweet. Like Glitterpup. Glitterpup was always nice to him.

He shot Oceanpup a grateful look when she stood up for him. "Thanks Oceanpup,
it's nice to know someone has my back."

Bubblepup
Pup




Posts

: 13


Join date

: 2017-08-26

RP Stats
HP:


(10/10)


Skill: 0


Subject: Re: RiverClan Camp Sat Sep 09, 2017 8:23 pm

---

Bubblepup backed away from them as Oceanpup stood up for Glitterpup and her brother and then she raised her white-tipped tail at them. She listened to them all and then growled again, but her growling stopped abruptly upon hearing her brother's words. "B-but, she's taking your attention away from me, your only sibling. When will we play mossball? When will we play-fight? When will we play rabbit?" she asked him, mentioning all the games they played together before Glitterpup came along. "I just don't want you to forget you have a sister." she added in, whimpering sadly and then tucking her tail between her legs.

She then dipped her head and closed her temporarily puppy-blue eyes. She glanced towards Glitterpup and then back towards her brother once she re-opened them. "I'm sorry I bit your ear and tail, brother. And I'm sorry for being mean to you, Glitterpup. I'll go away now." she said and then she did just that. She walked off towards her lonely mossball and then gave it a good wack, accidentally sending the thing into the Medicine Den. Oops! Twistedfoot is going to be so mad! she thought to herself and then tried to sneak in and get it without getting caught.

Grayscale
Warrior




Posts

: 19


Join date

: 2017-09-04


Age

: 16


Location

: Location, Location, Location...



Subject: Re: RiverClan Camp Mon Sep 11, 2017 10:53 pm

---

The warrior watched with a cloud of cold sweat running down her neck as the pups began duking it out. She found they were much too young to already have been bullying and picking on others, but perhaps she had been looking back at her childhood with a rose-colored glass.

"Pups..." She began, scrunching up her brow and steeling herself for a lecture. "You shouldn't be—" But Bubblepup had already dashed away, taking any attempt at recompense with her. She narrowed her eyes at the trio of pups, before it cracked into exasperation.

"Hollowpup is all Bubblepup has left." She said, turning her gaze to the fore mentioned pup. "You shouldn't push away your sister like that. She's all you have. When you give that up, all you'll have'll be friends." Her gaze sharpened as she slid it over all three again. "But no one will share you blood. And believe me. They is a difference." She hissed, before cuffing all three with a paw.

"I want to see an apology by the time Graystar comes back. If you don't..." She lowered her head and smiled toothily. "I'll tell Tigerstar you've been bad pups today." She added, before growling playfully.

_________________________________________

Image Credit

Hollowpup
Pup




Posts

: 12


Join date

: 2017-08-26


Age

: 21

RP Stats
HP:


(10/10)


Skill: 0


Subject: Re: RiverClan Camp Mon Sep 11, 2017 11:31 pm

---

Hollowpup blinked. Why was he getting into trouble? It was Bubblepup who hurt him! He didn't hurt anyone else. He was just scared and confused as to why his sister was behaving this way. Why was Grayscale mad at him? He swallowed when the warrior's tone of voice grew very stern and serious as she lectured him. It wouldn't be a nice thing to interrupt her, but StarClan knows he wanted to.

Finally she stopped yammering about, and playfully growled. You really think anyone wants to play with you? Hollowpup glared at the warrior and stuck his tongue out bitterly. "I don't understand why you're yelling at me- I didn't hurt anyone! I didn't even push her away! She's just being dramatic as always."

The pup puffed his fur up, feeling his pelt grow hot in anger. It wasn't fair! Why him? Baring his fangs he added, "Go ahead and tell him. I won't be apologizing for something I didn't do." Who are you to boss me around anyways- you're not mom! He turned around and kicked a bit of dust at her just to add emphasis on how betrayed he felt. He thought Grayscale was his friend. She's just a bully.

He marched off aimlessly, not really paying attention to where he was going for he was blinded by anger and sadness. Stupid Grayscale! Stupid Bubblepup! Hollowpup casually waltzed out of camp and kept going. He didn't care if he got in trouble anymore, he just got scolded for something he never even did, so why bother caring about being good at all? She thinks I'm a bad pup, I'll show her a bad pup!

- Perch's Flow

Oceanpup
Pup




Posts

: 13


Join date

: 2016-03-14


Age

: 22

RP Stats
HP:


(10/10)


Skill: 0


Subject: Re: RiverClan Camp Tue Sep 12, 2017 1:31 am

---

Oceanpups eyes narrowed at Grayscale as she stood up and shook her head. "Go ahead and tell Tigerstar because I refuse to apologise for telling Bubblepup she is being rude when she so blatantly was. If she wanted to play with Hallowpup then she can ask him like everyone else has to ask when they want to play. she told the warrior firmly stamping a small paw down into the ground. "And don't you dare lecture me about blood and family Grayscale. Don't think I didn't notice you didn't approach any of us to see if you can do anything to help or offer your condolences what with my Father now dead." her last few words were said with sniffles as she spoke of Forsakensoul. Turning away from the older female she marched over to Twistedfoot with her head and tail high in the air ignoring Bubblepup as she passed her. "Excuse me Twistedfoot but is there anything that you could give Moonbreeze to help her?" she asked the medicine wolf hopefully. She had never seen her mother so down and was hoping a herb would be able to help calm her down so she didn't make herself ill.

_________________________________________

Glitterpup
Pup




Posts

: 100


Join date

: 2015-12-17


Age

: 21


Location

: Living in the spotlight of life

RP Stats
HP:


(10/10)


Skill: 0


Subject: Re: RiverClan Camp Tue Sep 12, 2017 12:14 pm

---

Watching Bubblepup leave absently, Glitter was about to say something when Grayscale whom she'd always assumed to be nice, proved quite clearly that she was not nice. Her fur bristled lightly as she was scolded for doing nothing, her indigo eyes narrowed as the grey she wolf rambled on about blood. Yelping as she was suddenly hit hard with a paw the blow to her head knocked her to the ground, one of Greyscales dull claws nicked her eras badly as it'd passed over her. Sniffling and watching as Hollowpup and Oceanpup left, the silver she wolf stared at Greyscale, there weren't many times when Glitterpup was not kind however those that discovered that she had that ability usually lived to regret their actions. Of course she knew how important blood was, she had only her brother left after all! Internally furious she buried it before Greyscale could see, encouraging her tears they soon filled her eyes with a watery sheen, turning she darted off to where Moonbreeze was and crashed into her sobbing "m-moonbreeze! G-g-grayscale was mean! B-b-bubblepup was picking on Hollowpup and I. Oceanpup kindly and bravely stood up for us then Grayscale hit, Hollow, Ocean and I because Ocean stood up for us and scared us saying she was going to tell on us to Tigerstar if we didn't apologize!" okay so she'd tweaked it a little, still it served the old hag of a wolf right! Grayscale was not nice, she was not kind and so she'd reap the benefits of that, knowing full well that the mother was emotional right now, Glitterpup kept sobbing feeling the blood drip from where the blunt claw had nicked her ear. There was nothing she or the other two pups had to apologize for, Bubblepup was being a rude thug of a bully, growling at herself and hurting Hollowpup so she could have his attention. She should have been called selfishbratpup not Bubble, Greyscales words tumbled about inside her head only adding to her agitation, they'd done nothing wrong. She couldn't wait for the white female to tear into Greyscale, she'd make sure to be there and watch as the green eyed Moonbreeze took revenge for her. After all, Glitter never ever took revenge herself, that was simply not nice, but by telling Moonbreeze the truth, or what she saw as the truth, Glitter was ensuring that Grayscale got her just desserts. "W-we did nothing wrong mum" after her own parents had ended up vanishing she'd ended up with some dependence on the white female as a foster mother of sorts that right now she was using to her advantage as blood continued to drip generously from the nick in her ear. It was all too clear now that the three wounded pups would now reject bubblepup even more thanks to the queer actions of the female, it was also likely that Greyscale had earnt herself three new foes within the clan, Furthermore Greyscale was about to discover why nobody messed with Glitterpup or Silentpup both pups had a nasty streak once their tempers were invoked, and her reckless, stupid act had just put her on Glitterpups bad list. If a wolf was on Glitters bad list then they were on Silentpups as well, the boy and girl perhaps not the best of friends but they had each others backs when it came down to it after all they had nobody else. One could also argue that now all three pups would potentially see her as a part of the dark forest thanks to her idiotic claim about telling Tigerstar on them, Glitterpup certainly thought so, why else would the female claim that she could speak to Tigerstar if she was not one of his minions or servants? Greystar should throw her out of the clan, well that was her opinion and thoughts on the matte, Shadowclan not Riverclan was the place for such delinquints!

_________________________________________


"Thats what makes me so nice"
"What I have got is too hot to hide."
"It's just life, so keep dancing through."
"Look at my style, could it be more glam?"
"Oh, look at me can't you see? I'm fabulous baby!"
"Hell, you can tell even if you're blind. See, I'm fabulous baby!"
"I'm meant to be where the spotlight shines, Born to be on display."
"It's good to see me, isn't it? No need to respond! That was rhetorical."
"You just take that one road the whole time...I hope they don't get lost. I'm so bad at giving directions."
Popular - Glitters theme song

Moonbreeze
Deputy




Posts

: 323


Join date

: 2016-01-03


Age

: 22


Location

: Riverclan Territory

RP Stats
HP:


(10/10)


Skill: 0


Subject: Re: RiverClan Camp Tue Sep 12, 2017 12:19 pm

---


Moonbreeze was laying not far from the elders den with her ears drooping sadly as her mind and heart fought against the knowledge that her mate was gone. She had seen and felt his now cold body but it seemed unthinkable to the white fae who had always had the brute by her side. From puphood to warriors to mates and now she was alone with only their pups to keep a part of her beloved Forsaken with her. She was pulled from her thoughts as Glitterpup slammed into her side sobbing immediately sending worry through the queen that only spiked when she caught the scent and sight of the blood on the sweet silver pups ear. She soothed her tongue over the wound as she listened to the words she was told and her white fur, already fluffy, fluffed up even more as her light blue eyes landed on Grayscale, narrowing dangerously. "Hush little one it will be OK. I will sort it all out Glitterpup." She mummered nuzzling the small female who she had taken in with the other pups. She was the only remaining queen and so all the pups fell under her care. To find that another clan member had taken it upon herself to discipline the pups had the mother fuming because Grayscale had absolutely no reason to be doing so. She wasn't their mother nor the queen looking after them and it should have come to her so she could decide if what had been done required punishment and if so what punishment.

Standing Moonbreeze picked Glitterpup up and  carried her over to Twistedfoot. "Could you please check Glitterpups ear for me Twistedfoot?" She asked with medicine wolf with a gently smile. Giving both pups a quick lick on the head she turned around and stalked towards Grayscale her entire being seemed to change as her mind replayed her foster daughters words. Her fur stood up making the small white female look much larger as she began to growl building in sound and anger until she stood before the gray female who dared to hit her pups. "Just who do you think you are?" She asked snarling, "HOW DARE YOU! HOW DARE YOU RAISE YOUR PAW ON MY PUPS GRAYSCALE! WHAT RIGHT DO YOU THINK YOU HAVE HUH? ILL TELL YOU NONE AT ALL! THE VERY FACT THAT YOU THOUGHT PHYSICAL PUNISHMENT, A DISGUSTING UNCOUTH THING, WAS ACCEPTABLE DISGUSTS ME! AND TO USE THE DARK FOREST TO BULLY THEM IS SHAMEFUL AND COWARDLY BULLYING!" Her sides heaved with her anger as she got right into the other faes face with bared ivory fangs, "NEXT TIME YOU DECIDE THAT YOU CAN GIVE THE PUPS PUNISHMENT DONT! THEY ARE ALL UNDER MY CARE AS THE CLANS QUEEN AND ONLY I HAVE THE POWER TO PUNISH THEM IF I DECIDE IT IS NEEDED! DO I MAKE MYSELF CLEAR? Actually." She paused taking a deep breath as she smoothed her fur down and looked down her muzzle at Grayscale. "I forbid you to go anywhere near the pups. If I find you within three wolf lengths of them I will bite your tail off." She said her voice cold and serious as she glared at the female before her.


_________________________________________


Grayscale
Warrior




Posts

: 19


Join date

: 2017-09-04


Age

: 16


Location

: Location, Location, Location...



Subject: Re: RiverClan Camp Sun Sep 17, 2017 4:31 am

---

Grayscale wasn't proud of her childhood days. She doubted any of her other clan mates weren't particularly inclined to revisit those stumbling, ignorant moments. And as a survivor of youth and the self-centeredness that came with it, she understood some things must be taught; to be assured that others would not follow in the paths of bullies and harpies. She saw something she did not approve of, and Grayscale had always made her position clear, however blunt. It unsettled her, to see the systematic stubbornness and justification of excluding another, and Grayscale wouldn't stand for that. She knew she could be in that position should her path tilted even one more degree to the west, to the east, to the north, or to the south. So it left her belly roiling and her mind speeding over her words, and wondering what she had done

wrong

in her attempt to find peace and solace and to keep a path of righteousness.

Hollowpup disappeared into the rest of the territory and Grayscale sprung up to speed after him, irked at having to discipline a reckless child who found his ego to be more important than his safety. But worry came first, and her loyalty to the warrior code to prevent death and misery much more, (however much that others seemed to disbelieve her's, apparently). But Moonbreeze, sick with grief and anger and denial and all the plagues of mourning, was

mad

. She felt her heart thud in her chest, and there was a split second where she questioned herself, before rooting herself in the ground and glaring right back.

She bared her teeth at the bout of anger before deciding that,

no

, she wasn't going to play this game. She shook her head before growling under her breath. "They're stories, Moonbreeze, and normally, I would try and have a calm discussion about discipline, I'm going to try and find your son." She reasoned, as slipped past her to start towards the entrance. She turned her head before she left and added,"And I never meant any harm.

My claws have always been dull.

" Her heart crumbled a little when she was told to stay away from the pups, but Grayscale knew she had no power of such. Children were fickle and did not listen to reason. Even if that was the stubborn reasoning she gave, they would forget it soon enough, anyway. They were

children

. Graycale couldn't find it in herself to remember every detail of her childhood, even the unproud moments. "I'm sorry. Do as you wish, Moonbreeze. They're your pups." She added, before turning and inhaling the leaf-fall air to try and track Hollowpup's footsteps.

She had to be fast. He could be hurt,

just like any of others who had disappeared in the recent moons.

P  e  r  c  h  '  s    F  l  o  w

_________________________________________

Image Credit

Follyfoot
Warrior




Posts

: 23


Join date

: 2017-08-24

RP Stats
HP:


(30/30)


Skill: 0


Subject: Re: RiverClan Camp Mon Sep 18, 2017 12:24 am

---

Padding into camp with the pup at her side with his precious pebble, Follyfoot nosed him along before heading over to Graystar to give a report. "Hi Graystar. The river's back now, something must have blocked it way out of the territory for a bit. We managed to rescue some fish, too." Remembering what they hadn't been able to rescue, the retriever sighed a little, lowering her voice. "But Dolphinsplash and Pantherpup got stuck in the mud. We couldn't get to them before the river came back. I think Iceflood tried, but the mud was too deep." Her normally cheerfully wagging tail went still, lowering a little. "I'm sorry. Me and Ted might be able to get the bodies out when the river settles, though? We're both bred for getting stuff out of water it wouldn't be much of an issue, I'm sure." Flicking a gaze over at the white queen of the camp, sorrow flickered through the retriever's brown eyes again. "Poor Moonbreeze," she murmured.

_________________________________________

All work and no play makes Jack a dull boy!

Glitterpup
Pup




Posts

: 100


Join date

: 2015-12-17


Age

: 21


Location

: Living in the spotlight of life

RP Stats
HP:


(10/10)


Skill: 0


Subject: Re: RiverClan Camp Tue Sep 19, 2017 1:47 am

---

Closing her eyes as the tongue rasped over her ear taking some of the pain away, opening them again as Moonbreeze told her that she would sort it all out the small pup nodded. Once the white female was out of the den, Glitterpup smiled to herself, turning about and sitting at the entrance to the den, she thoroughly enjoyed the fearsome queens outburst at Greyscale. It would teach her a good lesson or two hopefully, yawning as Grayscale raced out of camp, the silver and blue she wolf padded out of the elders den and into the nursery curling up in the nest that she shared with her brother. Yawning she settled down hoping that Hollowpup would come back soon, perhaps they could play something together, she didn't really mind what if she was perfectly honest. He was just so handsome, and kind, and good, just like she was beautiful and kind and good, they were made for each other this conviction rang true in her heart, drifting off into a light doze her doze was interrupted by pawsteps heading into the camp. Instantly up and hoping it was Hollowpup returning Glitterpup trotted out of the nursery her ear aching a little where Greyscape had hit her and her dull claw had nicked her beautiful ear. She wasn't pleased that she was missing part of her ear, now she wasn't as beautiful. Sniffing a little, she headed over to the pup who was trotting proudly next to Follyfoot, listening to the adults words about Dolphinsplash and Panther pup she gasped softly. Poor poor moonbreeze, the white queen would need extra attention now she'd lost a mate and a pup.

_________________________________________


"Thats what makes me so nice"
"What I have got is too hot to hide."
"It's just life, so keep dancing through."
"Look at my style, could it be more glam?"
"Oh, look at me can't you see? I'm fabulous baby!"
"Hell, you can tell even if you're blind. See, I'm fabulous baby!"
"I'm meant to be where the spotlight shines, Born to be on display."
"It's good to see me, isn't it? No need to respond! That was rhetorical."
"You just take that one road the whole time...I hope they don't get lost. I'm so bad at giving directions."
Popular - Glitters theme song

Hollowpup
Pup




Posts

: 12


Join date

: 2017-08-26


Age

: 21

RP Stats
HP:


(10/10)


Skill: 0


Subject: Re: RiverClan Camp Tue Sep 19, 2017 1:52 am

---

Hollowpup trotted into camp, wagging his tail as he spotted Glitterpup. "Gwitterpup! I gaw fomfing for you!" He bounded over to her and spat out the pearl at her paws, puffing out his chest in pride and watched her face to see her reaction. That's when he noticed the nick in her ear, with a slight frown, he knelt over and gave it a swift like. "This'll just make you look like a fierce and beautiful warrior!" he assured her with a smile.

Glitterpup
Pup




Posts

: 100


Join date

: 2015-12-17


Age

: 21


Location

: Living in the spotlight of life

RP Stats
HP:


(10/10)


Skill: 0


Subject: Re: RiverClan Camp Tue Sep 19, 2017 2:15 am

---

He spotted her and bounded over saying that he'd found something sounding rather muffled, spatting the small sparkly thing at her paws, Glitter crouched down and inspecting it her indigo coloured eyes lighting up with excitement. "Wow its beautiful Hollowpup thank you!" leaning forward she licked his nose affectionately a part of her knowing very well that Bubblepup could likely see them like this. Not moving away when the handsome pup licked her ear, she smiled at him gratefully when he told her that she looked beautiful and fierce "Thank you Hollowpup you're so kind to me" nuzzling him Glitter added "Let me go hide it in my nest then we can play!" licking the other pups muzzle, glitterpup picked up the pearl very gently in her teeth and scampered off. Back in the nursery she hid the pearl in the moss of her nest, if it went missing she knew who would have taken it, whirling about on her dark blue paws she hurried back to her friend and playfully batted at him taking care not to hurt him. Her tail wagging, she jumped back excitedly waiting for her best friend and future mate to join her, looking up at Follyfoot and remembering that she enjoyed playing as well, the silver she wolf slipped down into a playbow. Really she was old enough to become an apprentice, and she only hoped that she'd be made one soon, the quicker she was made a warrior the better in her thoughts.

_________________________________________


"Thats what makes me so nice"
"What I have got is too hot to hide."
"It's just life, so keep dancing through."
"Look at my style, could it be more glam?"
"Oh, look at me can't you see? I'm fabulous baby!"
"Hell, you can tell even if you're blind. See, I'm fabulous baby!"
"I'm meant to be where the spotlight shines, Born to be on display."
"It's good to see me, isn't it? No need to respond! That was rhetorical."
"You just take that one road the whole time...I hope they don't get lost. I'm so bad at giving directions."
Popular - Glitters theme song

Follyfoot
Warrior




Posts

: 23


Join date

: 2017-08-24

RP Stats
HP:


(30/30)


Skill: 0


Subject: Re: RiverClan Camp Tue Sep 19, 2017 6:55 am

---

With Graystar informed about what had happened, Follyfoot, gave a quick glance at Hollowpup, making sure that he was fine. Glad that he was, she wagged her tail at the offered playbow, and dropped into one on return. She adored playing with the pups, they were so much fun to be around. Giving a soft woof, she batted playfully at Glitterpup, being careful not to hurt them of course. They were only little babies, and they needed to grow up nice and strong and unhurt. Crouching, she allowed them to pounce on her, rolling over as if she was losing. "You're so strong, knocking me over." Wagging her tail happily, the young female was content to forget about the strange happenings that had occurred. They still had healthy, happy, pups, and that was what the clan needed to stay alive.

_________________________________________

All work and no play makes Jack a dull boy!

Moonbreeze
Deputy




Posts

: 323


Join date

: 2016-01-03


Age

: 22


Location

: Riverclan Territory

RP Stats
HP:


(10/10)


Skill: 0


Subject: Re: RiverClan Camp Tue Sep 19, 2017 10:49 am

---

Moonbreeze glared after Grayscale as she fled after claiming she was going to save her son and she couldn't help but want to bite the females tail because she was the reason her son was out there. She quietly counted the pups still in camp and sighed silently when she saw that Silentpup was once again missing. She didn't worry however knowing he would be back before sundown like he always was. Spotting Follyfoot returning with Hallowpup by her side, the queen rushed over to the pair and sniffed at the young male looking for injuires before she swiped her tongue over his small body from head to tail. "Thank you Follyfoot for bringing him back safely." she mummered with a soft smile. She gave a weak chuckle as the retriever began to play with her pups after Hallowpup had given Glitterpup a gift in the form of a pearl and she made her way back to the elders den. She had completely missed the words about Pantherpup being dead as she hadn't been listening in on Follys words as she checked Hallowpup thus leaving it to one of her clan mates to tell her about her second loss.


_________________________________________


Hollowpup
Pup




Posts

: 12


Join date

: 2017-08-26


Age

: 21

RP Stats
HP:


(10/10)


Skill: 0


Subject: Re: RiverClan Camp Tue Sep 19, 2017 5:57 pm

---

Hollowpup watched as Glitterpup dashed doff to stash away her treasures but his attention was quickly whipped away as Follyfoot approached him. "You dare challenge me, Hollowhead, mighty warrior of RiverClan?" he bellowed in his deepest, manliest voice. Really it was just a lower pitched squeak but he ignored it. He pounced on top of Follyfoot then yelped in slight surprise as the warrior toppled over. He knew he was strong but didn't know he was that strong. Blinking, Hollowpup stepped back and trotted up to Follyfoot's head. Giving her a suspicious look, he raised his eyebrows. "Had enough?"

Twistedfoot
Medicine Wolf




Posts

: 96


Join date

: 2013-11-07

RP Stats
HP:


(35/35)


Skill: 0


Subject: Re: RiverClan Camp Tue Sep 19, 2017 7:43 pm

---

The medicine wolf had returned to her den in order to check over her herbs briefly so that she could be certain which ones she'd need to collect later. She recalled noticing earlier that her stores of marigold and comfrey were low, but it was always best to double-check and make sure that she didn't need to get more of anything else. She hadn't been inside the den long when she heard a soft thud behind her. Looking over her shoulder, Twistedfoot noticed that moss ball had been tossed into her den. It was probably one of the pups. She glanced about to see if anyone would claim it before noticing Bubblepup attempting to sneak inside. Twistedfoot sighed, and batted the moss ball back to her. "Be more careful next time," she said in a brusque manner. She turned back to her herb store, although it was only a few moments before another pup entered the den, this time Oceanpup. "If Moonbreeze is feeling very stressed out or is still in shock, I could give her some thyme," she replied. "I'll have to check on her first, though, to make sure she needs it," she added.

She picked up a small bundle of thyme, but she hadn't yet left the den when Moonbreeze entered to tell her about Glitterpup's ear. Twistedfoot simply nodded in response. She set the thyme aside while she collected some goldenrod and cobwebs, but both Glitterpup and Moonbreeze had left by the time she had the herbs ready. She sighed, but she couldn't expect anyone to wait for long if they had other things to do. Pausing briefly by the den entrance, she glanced back at Oceanpup. "You're welcome to tag along if you'd like," she said before exiting. She didn't see Moonbreeze in the clearing, so she must have gone into one of the dens or left the camp. Glitterpup, however, was outside playing around with Follyfoot and Hollowpup, so Twistedfoot approached her first. "Glitterpup, could I check on your ear quickly?"

_________________________________________

~Twistedfoot, medicine wolf of RiverClan

Lunapup
Pup




Posts

: 10


Join date

: 2016-03-06

RP Stats
HP:


(10/10)


Skill: 0


Subject: Re: RiverClan Camp Tue Sep 19, 2017 11:36 pm

---

Lunapup shrugged when Oceanpup stated that they should go play mossball. "Okay," she said in a quiet voice. She closed her eyes, sniffling a little despite her sister's attempt to comfort her. "But who knows when we'll go to StarClan?" It might be ages before they saw Forsakensoul again. She still wasn't fully certain on how 'StarClan' worked, and didn't understand why they couldn't just go visit there. Even just a few moments would be enough for her.

She sighed, but perked her ears when she heard Glitterpup ask if she and Oceanpup wanted to play a game. Lunapup nodded her head in response, and started to walk over when her gaze landed on the apprentices' den. Someday, she'd be an apprentice. Hopefully soon. She didn't exactly know what it would be like to be an apprentice, but it would be fun. She was sure of that. She just wished that Forsakensoul could have been there too to see her become an apprentice. Could wolves watch in from StarClan?

Blinking, she realized that she had wandered off in her thoughts, although that wasn't an unusual occurrence. She didn't see her sister anymore, and it seemed that Glitterpup was now playing with Hollowpup and Follyfoot. Would Glitterpup still want her to join in their game? After a moment's thought Lunapup scampered up to them, though stopped when she saw Twistedfoot approach and ask to check on Glitterpup. Did that mean the game was on pause? Lunapup frowned, but hoped that the game would resume soon if it was stopped so she could hop in.

_________________________________________

~Lunapup, pup of RiverClan

Follyfoot
Warrior




Posts

: 23


Join date

: 2017-08-24

RP Stats
HP:


(30/30)


Skill: 0


Subject: Re: RiverClan Camp Wed Sep 20, 2017 3:29 am

---

Laughing at Hollowpup's surprised face, Follyfoot wriggled onto her belly, batting at the pup gently to try and catch him off guard. "Never, fearsome warrior!" she responded, her tail wagging. Spotting Lunapup, the friendly young warrior beckoned the quieter pup over, inviting her into the game. "Come on Lunapup, maybe you both can defeat me while Glitterpup is busy. How proud will Moonbreeze be if she sees you defeated a full grown warrior huh?" Nosing the young blue coloured female, she kept her bats as gentle as she could, pinning the pups only briefly before she let them think they escaped to jump her again.

_________________________________________

All work and no play makes Jack a dull boy!

Sponsored content






Subject: Re: RiverClan Camp

---

| | |
| --- | --- |
| RiverClan Camp | |
Season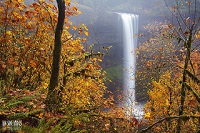 Finally the cooler days of Leaf-fall have arrived, the forests are decorated red and gold, while the nights have grown a little chillier. Theres still plenty of prey but as leaf-fall goes on it'll start to dwindle rising tensions between clans as each clan struggles to prepare for Leaf-Bare
IMG Credit
Member of the month
Novembers member of the month is Blackwidow! For being active and kind
Top posting users this month