| | |
| --- | --- |
| The Silver Forest | |

Author
Message
StarClan





Posts

: 220


Join date

: 2013-07-30



Subject: The Silver Forest Mon Jul 24, 2017 1:02 am

---

First topic message reminder :

This part of ShadowClan's territory is covered in silver birch and trembling aspen trees. On nights of the full moon the white bark is lit up brightly by the moon's rays. Deer love this place in greenleaf as it has the tastiest grass, and the air is rife with bird song and other animals going about their business. In leafbare the trees all shed their leaves and it becomes almost like a ghost forest. The deer come here then when there is nothing else to eat and strip the bark from the trees.
---
Author
Message
Minkfur
Deputy




Posts

: 519


Join date

: 2013-11-03


Age

: 17


Location

: In the land of corn and absolute dullness.

RP Stats
HP:


(40/40)


Skill: 0


Subject: Re: The Silver Forest Tue Nov 07, 2017 4:18 am

---

Minkfur's ears twitched at the stranger's words. She despised his cryptic statements, preferring more straightforward answers. However, she knew that she'd most likely deal with such crypticness quite a bit. Best get used to it now. She curled her lip in distaste, her fang glistening. A deep growl rumbled in her throat until he disappeared. Ears very flat, the young she-wolf glanced towards Drangonstar in confusion. Her tail lashed as she quickly barked, "I hope you know what that was all about, because I have nearly no ideas. Who did he just talk about?" Quite disturbed, she looked back to where the wolf had been. Inhaling slightly, she shook her head. "We'll need to talk to Ivyshade about all this. Weird things keep happening. Something's obviously very, very wrong," the deputy growled, licking her chest fur to calm herself down. Never had something like this happened. The worst thing she lived through was the kidnapping of several wolves for experimentation- even then, it wasn't as weird as... this. First the eclipse, then the horrific death of Nightstar, and now weird strangers showing up and saying cryptic nonsense. 'Has the world gone mad? Are the other clans experiencing anything like this?'

Dragonstar
Clan Leader




Posts

: 129


Join date

: 2015-11-18


Age

: 22


Location

: Kicking your butt

RP Stats
HP:


(40/40)


Skill: 0


Subject: Re: The Silver Forest Sun Nov 12, 2017 3:29 am

---

Snorting as the mysterious stranger left, the burly steel grey wolf was silently pleased that they were gone, looking over at Minkfur as she growled he considered his words carefully when she hoped he had any idea of what the stranger had been saying. "I have some idea" Dragonstar murmured to himself before shaking his head and focusing on on what needed to be done now. No longer in the mood to go hunting he instead had the desire to return to camp, the words the stranger had mentioned about how some survived after their body died. That reminded him of what he'd experienced at the moon cave, how he'd met wolves previously deceased that lived on, however the stranger himself had not felt the same as those star studded wolves, he'd heard Ivyshade and others mention the Dark forest perhaps that was where the not so noble such as Nightstar ended up? It'd make sense, he'd ask Ivyshade for more details of this dark forest once they got back to camp, this silver eyed wolf surely had something to do with the shadows that had killed Nightstar. "Come we should return to camp" rather concerned with everything that was going on he properly decided it'd be better for them to head back now and sort out the rest in the clan. Stretching out a brief moment he turned and began making his way back to camp plagued with thoughts that caused the wolfs features to appear rather somber.
~Shadowclan Camp~


_________________________________________


"You've breathed your last!"
"I've killed legions like you!"
"You're making this too easy!"
"Your blood will adorn my fangs!"
"That was hardly worth my time."
"You've just written your own epitaph."
"Your feeble attempt to hide is insulting"
"That wasn't a fight, it was an execution."
"You're not a threat... merely an annoyance."

Other Characters: Ashdust, Blackaddder, Bramblerose, Cheshire, Claire, Curlyriver, Dappledforest, Dragonstar, Eaglevision, Embershard, Glittershine, Honeybadger, Jesterfang, Lana, Melissa, Mustangspirit, Peachblossom, Ravensky, Rosethorn, Shadowheart, Silentstorm, Silverfern, Stormblade, Stormlight, Sunheart, Timescatter/Spacedust, Tremblecloud, White Demon, Willowmist, Windfleck

Avatar by Heavycloud

Minkfur
Deputy




Posts

: 519


Join date

: 2013-11-03


Age

: 17


Location

: In the land of corn and absolute dullness.

RP Stats
HP:


(40/40)


Skill: 0


Subject: Re: The Silver Forest Sun Nov 12, 2017 4:35 am

---

(crap post, aaaaah)

Minkfur slightly nervously shuffled her paws. Normally, she wasn't so easily unnerved. However, something like this was rather wrong. That wolf felt unnatural. Too cold, too shady. Yet, she decided to worry about it later. Shaking her head, the deputy looked over to her leader. At his suggestion about heading back to the camp, she nodded. She didn't entirely want to stay there anymore, should they run into any more of the mysterious wolves. A sigh left her muzzle as she hung back a bit, contemplating. 'Things have been so odd lately...' she murmured internally. Yes, they definitely needed to speak to Ivyshade. Minkfur hoped she knew at least something about whatever was happening. After another moment, the brown she-wolf padded after Dragonstar, quite unaware of the unfortunate situation taking place within the camp.

ShadowClan Camp

Lion
Rogue




Posts

: 217


Join date

: 2016-01-17


Location

: Why do you want to know? Are you some kind of.... stalker???

RP Stats
HP:


(20/20)


Skill: 0


Subject: Re: The Silver Forest Wed Dec 06, 2017 4:10 am

---

The ginger-hued rogue pushed through the bushes in irritation, a grumble leaving her throat. Snow had begun to fall... just perfect! Lovely! Just what she needed! Winter was easily her least favorite season. Her fiery pelt stood out like a sore thumb in the white background the snow provided. It made hunting more difficult, and made it more likely for her to be spotted while intruding on clan territory. She didn't let that discourage her, though, she went wherever she wanted to go. Snow wouldn't stop her from being a rebellious teen- whatever that'd be called in wolf terms. Besides, she liked seeing the puff of her breath in the air. It somewhat delighted the inner, easily amused pup in her. It also took her back to the last leaf-bare- or was it new-leaf? Perhaps inbetween? She recalled sending the pups to play on the thin ice... who were saved by her closest friend. This was her first leaf-bare on her own, then.
A yawn left the she-wolf, and her golden eyes swept across the trees. The scent of rabbit caught Lion's attention. Her stomach growled hungrily at her, causing the female's ears to twitch in annoyance. 'Might as well try to catch it...' Slowly, the she-wolf dropped down against the earth, thankful that the trees caught some of the flakes of snow, leaving at least a bit of dead vegetation for her to blend in with. Not to mention, she knew deer would be coming here eventually to feed on the bark if they weren't successful in finding much else. The thought turned her mind back to the hunt, and she slunk closer and closer to the rabbit. Finally, Lion pushed off her hind legs, springing forward with a burst of speed and pursuing her prey. She was decently swift on her paws, racing after it until she was close enough to trap it in her jaws. The fay proudly lifted her head, sadistically allowing the creature to squirm in panic, trying to free itself from the long fangs that punctured its hide. She then set it to the ground, trapping it under a paw before it could escape and tearing into it hungrily. It was nice and plump- perhaps slowed down by its own chub. It provided a good meal for the rogue for now; hopefully she'd maintain the luck it took to kill it.


_________________________________________


Jesterpaw
Warrior Apprentice




Posts

: 20


Join date

: 2016-04-06


Age

: 22


Location

: Playing a game of cat and mouse, you're the mouse, better start running

RP Stats
HP:


(10/10)


Skill: 0


Subject: Re: The Silver Forest Wed Dec 06, 2017 10:04 pm

---

Trotting forward with little fear of the quiet silver forest, Jesterpaw wasn't worried that he didn't blend in with his surroundings, his ears were alert listening out for anything that'd be worth hunting, torturing and finally killing, he had a savage desire to maim, hurt and kill others. During his silent stalking the red and black male heard the sound of something screaming, yellow eyes lit up with a sadistic glint, something was in pain, great pain. He'd go find out what it was, and so he trotted forwards soon becoming quiet, he soon picked up the scent of someone who wasn't of shadowclan, an excellent excuse to hurt someone. Hiding within a bush, he picked up the figure of someone bright orange, however they were larger and older than him making him a little reluctant to risk injuring himself over. Appearing out of the bushes he carried himself confidently and called out "my my, I never thought I'd come across someone like you" someone who was clearly like himself, who enjoyed killing and hurting others, although he was still a young wolf he hungered for the pain and suffering of others. The muscled youngster kept out of reach, he might be savage and bloodthirsty but he was cunning enough to know when to fight and when to stay out of reach, after all cunning was his middle name. He didn't hold himself in a threatening way, he didn't know what kind of training this stranger had so he'd rely on nimbleness if she decided to attack. Without his mother in the clan there was no way for others to control him now, indeed it was likely only a matter of time before he was kicked out of the clan, he knew Dragonstar wouldn't tolerate him and let him get away with things like Nightstar had and with his mentor as deputy there would be quite a lot of attention on him so he'd have to become more cunning. It was a challenge and he was more than eager to rise to the occasion, perhaps this Rogue before him would aid him, the thick fur that grew about his neck gave him the appearance of having a mane not dissimilar to the orange female.

_________________________________________

"Being alive is wonderful! And the most wonderful thing about life is taking it away from other people."
"They can't be bought, bullied, reasoned or negotiated with. Some men just want to watch the world burn."
"You see gentlemen, greed is for amateurs. Disorder, chaos, anarchy. Now that's fun!"
"What exactly does "freedom" mean, If I'm not free to be as twisted as I want to be?"
"Your laws, like your bones, were made to be broken"Avatar Lineart Credit

Lion
Rogue




Posts

: 217


Join date

: 2016-01-17


Location

: Why do you want to know? Are you some kind of.... stalker???

RP Stats
HP:


(20/20)


Skill: 0


Subject: Re: The Silver Forest Sat Dec 16, 2017 6:04 pm

---

Lion licked the unfortunate rabbit's blood off her muzzle, still holding its limp form beneath her paw. She was nearly done with her meal before an unfamiliar wolf showed himself. Snapping her head up, the ginger-pelted rogue eyed the male in distrust. He smelled of ShadowClan, that was certain. He was younger and smaller than she was as well, definitely an apprentice. Lion then relaxed somewhat, realizing he was no threat. But she still remained wary -- he could be some sort of distraction. No clan wolf could be trusted upon first meeting. At his words, the she-wolf tilted her head and narrowed her eyes. "Someone like me?" she growled, sitting down. "You're going to have to elaborate on that..." Had he simply never met a rogue before? Considering his youth, it wouldn't be too surprising. Another thought came to mind, however, and she scoffed slightly. "Wait. You're an apprentice, aren't you? What are you doing away from your camp?" Were apprentices in ShadowClan allowed to leave at their own will? Or was a warrior nearby? Her pelt prickled at the thought, and she remained on guard in case one was to appear.


_________________________________________


Sponsored content






Subject: Re: The Silver Forest

---

| | |
| --- | --- |
| The Silver Forest | |
Season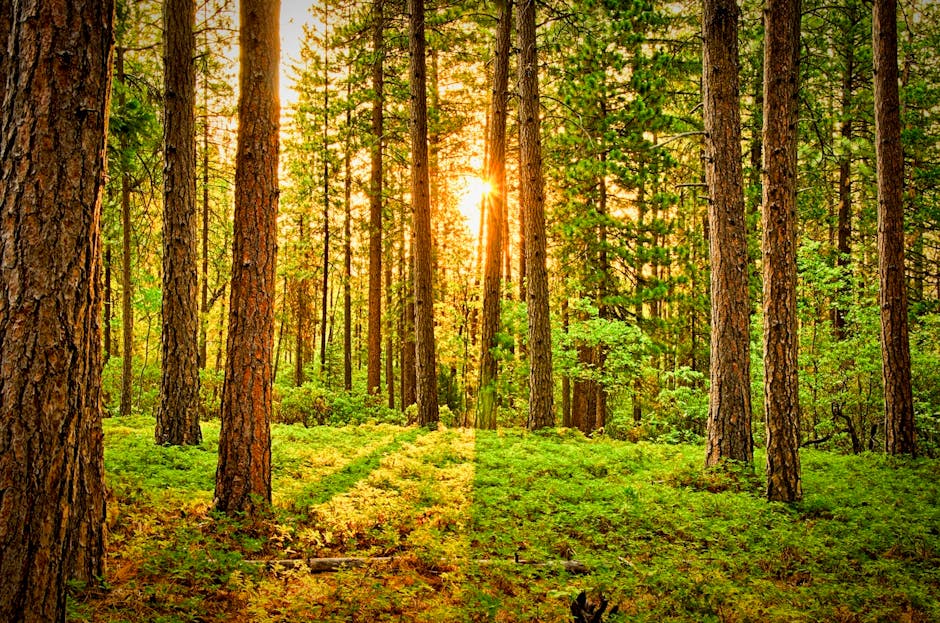 Green-Leaf has finally arrived, and with it the last of the unusually heavy snows are finally melting. The warming days will bring out many of the prey species and hopefully allow the clans to survive, but there is still a dark shadow hovering over them all.

This season's successful numbers are: 1, 2, 3, 5, 6, and 8

Featured Member
Our current feature member is Riverstar! Congratulations, Riverstar has helped put our current event together and has done a huge amount of work in the background of the site which is why she has been awarded This title
Top posting users this month