| | |
| --- | --- |
| ShadowClan Camp | |

Author
Message
StarClan





Posts

: 220


Join date

: 2013-07-30



Subject: ShadowClan Camp Mon Jul 24, 2017 12:55 am

---

First topic message reminder :

The ShadowClan camp is situated in a grove of mangroves where the water has long since dried up, since before the Clans arrived. To make dens, the members have woven leaves and twigs through the top of the exposed roots. The camp gets fairly muddy in leafbare but is pleasantly cool and sheltered from the hot greenleaf sun. The leader's den is directly underneath one of the biggest mangroves, and when addressing the Clan the leader leaps up onto the 'roof' of their den.
---
Author
Message
Sleetpup
Pup




Posts

: 29


Join date

: 2017-08-12


Age

: 20


Location

: Somewhere over the rainbow

RP Stats
HP:


(10/10)


Skill: 0


Subject: Re: ShadowClan Camp Sat Sep 09, 2017 7:18 am

---

Sleetpup was woken up by Tremblepaw moving him out of the way and evicting him from the Medicine Den. He heard the others cheering new apprentice names and he whimpered sadly. His name wasn't one of them. He was the only pup now in ShadowClan. He lowered his ears and walked towards the nursery, anger and a little bit sadness twinkling in his brown eyes. He was about the size of an apprentice now and yet he had no mentor and he doubted he'd be welcome in the nursery after this. He sat down in the middle of camp and just sniffled a little. He didn't cry, he just sniffled.

Why wasn't I made an apprentice? he asked himself in thought though he probably new. After his crying tantrum for being charged with cleaning the dens out he didn't look very mature enough to start training. So Dragonstar wants me to mature up more? But how? I'll never have Tremblepaw as my own, she's now a Medicine Wolf apprentice! he added in thought. Feeling as if he would be forever alone he padded towards the nursery with his tail tucked between his legs in shame.

Minkfur
Deputy




Posts

: 519


Join date

: 2013-11-03


Age

: 17


Location

: In the land of corn and absolute dullness.

RP Stats
HP:


(40/40)


Skill: 0


Subject: Re: ShadowClan Camp Sat Sep 09, 2017 10:41 pm

---

Minkfur sat up upon seeing Dragonsteel- no, Dragonstar- return to the camp. She dipped her head towards him respectfully after he nodded to her, before sighing and getting to her paws after he called a clan meeting. She then sat among the gathering wolves, perking her ears and glancing up at the new leader. She figured he'd be naming the pups as apprentices, they were definitely old enough and Nightstar had seemed to either forget about them or simply ignored them in the last clan meeting. Her eyes flicked towards the nursery, wondering if she was going to mentor any of the pups. She figured she did a good enough job with Forsakensoul, as he turned out to be quite a good hunter. Minkfur then returned her gaze to Dragonstar as he began to speak.
'So Tremblepaw will try to become a medicine wolf...? Figures...' The pup didn't strike her as the type to become a warrior. She was much too anxious. Beginning to clean her chest fur off, the young warrior listened as the leader went on. It was then that she had been named the new deputy of ShadowClan. The she-wolf froze and glanced up at the male with surprise. 'Wait? Me?!' she thought, meeting his glance. However, Minkfur gave him a slight nod in response, accepting her new role. She... definitely wasn't too confident about it, for sure, but she wouldn't object. If Dragonstar trusted her, she'd prove herself to be a good choice. She continued to listen keenly as the male began the apprentice ceremonies, starting off with Silverpup, now named Silverpaw, who was to be mentored by Thrushheart. Next came Jesterpup, and Minkfur's began to pray to StarClan that she wouldn't be given him- and that said prayer was answered by Dragonstar declaring that she would mentor the undoubtedly evil young male. Flashing Dragonstar a flustered glare, as if to silently ask him 'Why?!', she sucked up her momentary irritation and padded up to her new apprentice, gently touching his nose as per tradition. She then sat down next to the male, awaiting the end of the gathering. After calling out the names of the newly promoted wolves as the leader ended the meeting, Minkfur got to her paws and was about to have a chat with Jesterpaw before being approached by Dragonstar. "Of course," she then glanced towards her apprentice and the other two wolves to join her. "Come on, you all. You heard him. Let's go..." As she got up to head out of the camp, the she-wolf flicked her tail, glancing towards the rest of the patrol. "Keep an eye out for... whatever those shadowy things were... There better not be any more of them..." she grunted before heading out of the camp and making her way to the border.
~ThunderClan and ShadowClan border~

Marauderpaw
Warrior Apprentice




Posts

: 25


Join date

: 2016-04-01

RP Stats
HP:


(10/10)


Skill: 0


Subject: Re: ShadowClan Camp Sun Sep 10, 2017 11:56 am

---

Marauderpup didn't remember seeing Dragonsteel leaving the camp, only shaking himself free of his initial shock as Ivyshade came to collect Tremblepup for a trip to the Moon Cave. Before he knew it, he was left alone in the medicine den with Sleetpup cowering in the back.
Everything was a muddle in his mind. He'd never shied away from a challenge before, but the reality of what had just happened had fully solidified in his mind now with Dragonsteel gone from the camp. There was something infinitely evil at work here. Ivyshade had said it herself. There was a dark presence - or even multiple - circling the territory and they were malicious, hungry, and baying for blood. But the thought that preceded this realisation was scarier yet - they seemed to be powerless to defend themselves against them. Nightstar had been taken down in minutes, drained of all nine of his lives, and the greatest help that his Clan had to offer him was to put him out of his misery themselves. What kind of foe were they facing?
Dragonsteel's - well, he supposed Dragonstar's - summons brought him padding from the Medicine den, his posture slumped, and into the open space of the clearing. He could only hope that he'd bring good news as a result of his engagement with StarClan. Maybe they had even bestowed some information about the shadows upon him during his visit.
He was unspeakably excited as Deagonstar called his name, signalling him to step forward to begin his apprentice ceremony. This is it! He screamed internally, his chest puffing out with pride as he stepped forward, shooting a proud glance at Silverpaw and Tricksterpaw as he went. Finally I can begin my training! He held Dragonstar's gaze as he announced who his mentor would be, almost leaping with joy as Direheart was appointed the position. The apprentice held his composure well as he touched noses with his new mentor, not wanting to make a fool of himself in front of the Clan by acting like an excited pup. From this moment forth he was a pup no longer, and he was eager to pour his all into his training. He could think of no wolf he'd rather oversee his training. He respected Direheart immensely, admiring his 'to the point' attitude and cunningness. He was sure that Direheart wouldn't coddle him, and that he had the skills to shape him into the warrior he deserved to be. He sat close to his siblings after his part of the ceremony and listened to the other announcements, his back straight as a rod and his head held high. The other announcements harboured no surprises and no further information on the shadows, much to Marauderpaw's disappointment. Perhaps StarClan had had no words of enlightenment to bestow upon their new leader. Either that or Dragonstar wasn't feeling up to sharing. He joined in with the ceremonial chanting of the new names, shouting those of his brother and sister loudest of all, but noticeably quieting down when it came to Jesterpaw's name.
The instant that the meeting had been disbanded, he had began to open his mouth to speak to Silverpaw when he heard his name along with Jesterpaw's in Dragonstar's mouth. A frown creased his forehead as he wondered what could warrant him being in a discussion associated with that, but he perked up immediately when he realised that they were being sent on a patrol. Yes! My first ever assignment! He bounded over to Minkfur's side, shooting a confident look at Direheart as he was ordered to join them as well. He would do his best not to fall for Jesterpaw's bait on this patrol. As much as he loathed his half-brother, he didn't want to make a bad impression on the new deputy and his new mentor on his first ever patrol. Minkfur's mention of the shadows no longer had as quite a severe influence on Marauderpaw now. His new rank had given him a powerful boost of confidence that already gone straight to his head.

~ThunderClan and ShadowClan border~

Silverpaw
Warrior Apprentice




Posts

: 47


Join date

: 2014-01-13


Location

: Stealing cookies out of your Cookie jar

RP Stats
HP:


(10/10)


Skill: 0


Subject: Re: ShadowClan Camp Sun Sep 10, 2017 9:09 pm

---

After all the commotion with Nightstar, Silverpup watched as Dragon, Ivy, and Tremble left the camp. She wondered partly of what would happen when they returned, and a part of her was jealous of Tremble for getting to leave camp even when she was only a pup. Though she definitely wasn't in any way envious for jobs she would have to preform as a Medicine Wolf Apprentice. Though it hadn't been formally announced that Tremblepup would take that role, there was no other reason in Silver's mind that the other fay would be allowed to travel with the leader and the Medicine Wolf over such a long distance.
Silverpup had found that there was not much to do in camp after the trio had left. During their time away she had eaten a rabbit from off the fresh-kill pile, and had spent some time grooming her fur with her tongue. Even after all that had happened, she really wasn't tired, but just hung around the camp lazily. Eventually, the new leader returned along with Ivyshade and Tremblepup. When a clan meeting was called, Silverpup trotted over and listened to the announcements rather absent-mindedly, hearing that Tremble had been made a Medicine Wolf Apprentice and that Minkfur would be the new deputy. When hearing her name being called, the fay was jolted to alertness, a bit of surprise crossing her features when Dragonstar asked her forward. "My apprentice ceremony already?" Sure she was six moons old, but with all that had been happening lately she had forgotten that it would happen so soon.
Quite glad that she had groomed her fur earlier, Silverpup stepped forward as Dragonstar gave her a new name- Silverpaw. Her mentor was Thrushheart, and while she didn't really know the reddish male that well, he seemed like a pretty well respected wolf within the clan. Silverpaw padded forward to touch noses with her mentor before stepping to the side for her other brothers to come up. Tricksterpup, Marauderpup, and Jesterpup all had their apprentice ceremonies. After all of the announcements were over the clan cheered out their names. Silver cheered along too and once they were done turned to Thrushheart. "I'm so happy that you're my mentor," she said softly, her eyes showing admiration. "I promise I'll train very hard." The words were more meant to be flattery then anything else, but her expression and tone conveyed that she was honest about how she felt.

_________________________________________

Bramblerose
Young Warrior




Posts

: 159


Join date

: 2013-11-05


Age

: 22


Location

: Wandering in the dark, long having given up on finding the light

RP Stats
HP:


(35/35)


Skill: 0


Subject: Re: ShadowClan Camp Wed Sep 13, 2017 4:51 am

---

Asleep in her nest, Bramble had missed most of what had gone on, the sound of a howl however jerked her awake, heaving herself up onto her paws. Bramblerose numbly padded out of the den and sat down listening, she didn't feel anything about the wolves in her clan, didn't care that Minkfur was deputy, didn't care that Nightstar was now dead. She was alone in the world, empty, broken, trash left out to be swept away. She knew she had to train Antpaw now she'd been given her as an apprentice but there was just no energy, no motiviation, the Ethiopian wolf didn't want to hunt, didn't want to eat, she just wanted to follow Jaydust into the dark forest so she could be with him. A soft whine escaped her, wrapped up in the fog of thoughts and feelings that got in the way of her being an active part of the clan, she was so tired and so without a word, the female turned and padded back into the warrior den. Curling up tightly in her nest the tears started again, not wanting anyone in the clan to see her being weak and crying she hid it best as she could, she didn't want attention nor pity, she just wanted to cease to exist. Thrusting her head into the moss of her nest she hid her face away from the world too hurt and broken to be bothered with the world, it was like she was drowning, there was no one there to rescue her either, she was alone, at least if she died she could join Jaydust in the dark forest.

_________________________________________


"I have become a sour woman,
I take no joy in mead nor meat,
and song and laughter have become suspicious strangers to me.
I am a creature of grief and dust and bitter longings.
There is an empty place within me where my heart was once."Bramblerose's themeImagine dragons - Bleeding outAnother Bramblerose song

Direheart
Young Warrior




Posts

: 12


Join date

: 2017-09-06


Age

: 22

RP Stats
HP:


(35/35)


Skill: 0


Subject: Re: ShadowClan Camp Wed Sep 13, 2017 8:44 am

---

The growls and snarls had woken Direheart from his nap in a corner of the camp, and he watched distantly as the fight played out. He wasn't particularly upset that Nightstar had been killed. He hadn't been that good of a leader anyway, in the young warrior's opinion. Yawning, he went back to his dozing when Dragonsteel left the camp. It was clear that the grey male would be going to the Moon Cave, and without a leader telling him what to do, then he was free to doze the day away. When the wolves finally came back, he padded over at the call, listening to the announcements. It was high time that the pups became apprentices, he couldn't understand why Nightstar hadn't done it before. Blinking in surprise when he was made the black and gold pup's mentor, he got to his feet and touched the youngster's nose as per tradition before sitting down again. Listening closely, he found himself approving of the rest of the announcements, flicking his gaze over to Bramblerose for a split second. She seemed quite cut up about something, but it wasn't any of his business right now. Only if it got in the way of her duties, he supposed. Cheering the names, he padded over to Minkfur to congratulate her in time to hear that he was going on a patrol with his new apprentice. Sending a cold look towards the black and red apprentice, he didn't pity Minkfur one bit for having to deal with him. Flicking his thin nose slightly at Marauderpaw in a signal to follow, the lean Ethiopian wolf padded after Minkfur to wherever they were going to patrol, glad to be getting out of camp for a while.

Shadowclan/Thunderclan Border

Ivyshade
Medicine Wolf




Posts

: 155


Join date

: 2013-12-03


Location

: Licking the Doorknobs down your street

RP Stats
HP:


(35/35)


Skill: 0


Subject: Re: ShadowClan Camp Sun Sep 17, 2017 2:09 am

---

The Medicine Wolf trotted back into camp, following Tremblepaw into the Medicine Den. She was surprised about Sleetpup still being in the den, but she said nothing to him even when her new apprentice proceeded to kick him out. Shortly after, Dragonstar called a clan meeting. Ivyshade was tired from the journey to the Mooncave and back, but she still exited the den and sat along with the crowd as her new leader made his announcements. "Minkfur is a very good choice for a deputy." This was definitely something that Ivy could approve of. Even though the fay could be rather strict, her loyalty to Shadowclan was unquestionable and the Medicine Wolf was sure she would be a good choice. After that, Dragonstar conducted the well needed apprentice ceremonies, and soon it was back to normal life for Shadowclan.
Ivyshade padded back to her den as soon as the announcements were over. Poking her nose into her stores, she could scent that they were low on several herbs. "Hmm, we'll have to go out and fetch those..." She considered taking Tremblepaw out right away to find them, but then decided against it. Her new apprentice should probably rest for now, as it was quite a long journey they had just experienced.

Blackwidow
Warrior




Posts

: 77


Join date

: 2017-09-10


Age

: 22

RP Stats
HP:


(40/40)


Skill: 0


Subject: Re: ShadowClan Camp Sun Sep 17, 2017 6:34 pm

---

When they were almost to the camp entrance Blackwidow told Minkfur that she could walk on her own. She didnt want the clan to view her as even more weak by arriving back to camp with assistance. Stubborn as she was when Minkfur protested she just detached herself from the female and limped through the camp entrance. Not really bothering to say anything to anyone as she started to make her way into the medicine den. She knew that either Minkfur would tell Dragonsteel what happen or he saw her come into camp and would talk with her himself. Laying down in one of the nest that Ivyshade had in her den, she then called out to the healer. "Hey Ivyshade think you can fix this up for me, I tried stopping the bleeding." She told the female but seeing as the journey from the border to here had reopened the wound she didnt really do that good of a job. But she hoped that the reserved medicine wolf would be able to fix her so that she wasnt limping anymore. Nightstar really did a number on her shoulder.

Dragonstar
Clan Leader




Posts

: 129


Join date

: 2015-11-18


Age

: 22


Location

: Kicking your butt

RP Stats
HP:


(40/40)


Skill: 0


Subject: Re: ShadowClan Camp Mon Sep 18, 2017 3:04 am

---

Sitting there thinking to himself, Dragonstar filed away Minkfur and Direheart's depature to the border however it wasn't very long before a familiar face reappeared in camp. Blackwidow instead of doing the polite thing and greeting Dragonstar first went right towards Ivyshade. He was planning on letting her back into the clan but her rudeness irked him, getting up onto his paws he padded over to her his green-yellow gaze hard "Blackwidow, you sadden me, out of all of the wolves here you are the one I expected most to have manners" His voice despite his gaze was calm and cool "Yet you go straight to Ivyshade and demand she heals you without even waiting to see if I'll let you back into the clan after what happened with Nightstar" his tone became disappointed, the large male shaking his head "you disappoint me" he flicked his gaze towards Ivyshade weighing up his options before finally coming to a decision "Consider yourself on trial, A warrior must be brave and loyal which you are, but also have manners. Marching into camp after being kicked out and making yourself at home is a dangerous move." 'There was a firm growl in his tone "Once your manners are back I will officially welcome you back into the clan and allow you into the warriors den" Frankly her lack of manners had made him doubt whether he should accept her back at all, dipping his head to the medicine wolf the steel grey leader flicked Blackwidow a warning look. He would not tolerate disrespect and felt she had after brazenly entering the camp, ignoring him and settling herself down in one of Ivyshades nests without so much as a question, like she just assumed she'd be allowed back into the clan. She'd landed herself in his bad books and now it'd take a fair amount of work on her part to work her way back into his good graces, when Minkfur returned to camp the grey and silver male padded over to her "The fresh kill pile needs restocking, come for a hunt with me" it  gave him a chance to talk to her privately how she'd found black widow and what was wrong with Bramblerose., after all the young deer he'd brought down earlier was still on the pile. Once he had her answer, the powerful leader glanced towards the medicine den, definitely not pleased with Blackwidow at all, snorting to himself he decided it'd be best to head out to the silver forest as they might be able to bring down some larger game together that would be better for the clan.
~The Silver Forest~
[/color][/color]

_________________________________________


"You've breathed your last!"
"I've killed legions like you!"
"You're making this too easy!"
"Your blood will adorn my fangs!"
"That was hardly worth my time."
"You've just written your own epitaph."
"Your feeble attempt to hide is insulting"
"That wasn't a fight, it was an execution."
"You're not a threat... merely an annoyance."

Other Characters: Ashdust, Blackaddder, Bramblerose, Cheshire, Claire, Curlyriver, Dappledforest, Dragonstar, Eaglevision, Embershard, Glittershine, Honeybadger, Jesterfang, Lana, Melissa, Mustangspirit, Peachblossom, Ravensky, Rosethorn, Shadowheart, Silentstorm, Silverfern, Stormblade, Stormlight, Sunheart, Timescatter/Spacedust, Tremblecloud, White Demon, Willowmist, Windfleck

Avatar by Heavycloud

Minkfur
Deputy




Posts

: 519


Join date

: 2013-11-03


Age

: 17


Location

: In the land of corn and absolute dullness.

RP Stats
HP:


(40/40)


Skill: 0


Subject: Re: ShadowClan Camp Mon Sep 18, 2017 5:02 am

---

Minkfur guided the she-wolf towards the camp, occasionally checking over her shoulder to make sure the rest of the patrol was behind her... though mostly just Jesterpaw. Especially him. Flicking her ear as Blackwidow informed her that she could walk on her own, the brown fay tilted her head. "But your wound-" However, the older wolf dismissed her, heading straight towards the medicine den. Saying nothing as she neglected to approach Dragonstar, Minkfur huffed and turned to Jesterpaw, dipping her head. "I wish we could have patrolled more, but we had to cut it short. I'll take you hunting later to make it up, alright?" After his response, the deputy looked around the camp, trying to find Bramblerose. She could tell her friend would probably either need comfort, or to be left alone. She didn't know which. Besides, how could she be comforted? She witnessed the death of her lover! The event caused Minkfur's brown coat to prickle, and she lowered her head with a soft sigh. Though she didn't have a mate, she could tell the pain of losing a loved one was downright horrible. Her mind trailed to her family, her mother who died after birthing Mink and her siblings, then to Breezepup, who died soon after, to the disappearance of her father.
Thankfully, the thoughts were interrupted by the voice of Dragonstar. Flinching, Minkfur glanced up at him before looking towards the fresh-kill pile. He was right; they ought to do some hunting. "Okay, then. Let's be off," she woofed, closely following him, though not before shooting her apprentice a stern glance, very clearly yet non-verbally telling him to avoid trouble.
~Silver Forest~

Tigerstorm
Warrior




Posts

: 13


Join date

: 2017-09-18


Age

: 23

RP Stats
HP:


(40/40)


Skill: 0


Subject: Re: ShadowClan Camp Mon Sep 18, 2017 11:29 am

---

Tigerstorm had missed the showdown between Dragonsteel and Nightstar as the sassy female had rolled her green eye as she left the camp to hunt and she returned just in time to hear the naming ceremonies. 'Huh, looks like Dragonsteel I mean Dragonstar killed Nightstar. All well.' she thought to herself as she carried the two large hares over to the fresh kill pile. The bulky female made her way to a sunny spot near the medicine wolf den and dropped down as she rested her head over her front paws. She was snickering at the lone figure of Sleetpup as he made his way over to the nursery when Blackwidow entered camp. Being so close the striped female heard every word that Dragonstar spoke to the female which made the warrior laugh once the leader was gone.

She rose to her paws and slipped into Ivyshades den and made her way over to the black and red female. "Well well well. Look who came crawling back with her tail between her legs. Pathetic Disgracedwidow who is cant handle a night on her own. Oh boohoo look at me, Im so injured so disgraced how ever will I survive?" she said and lifted a paw to the left side of her face as she pretended to swoon before she changed and her next words were spat out with a sneer. "Nothing but a waste of space and time. I cant believe that Dragonstar is even considering letting you back in. Its not like you can do anything for Shadowclan you waste of fur." Having said her piece she made her way out of the den and back out into the sun where she lay down and began to groom her fur. It was the one thing of herself physiclly that she took a lot of pride in.

Blackwidow
Warrior




Posts

: 77


Join date

: 2017-09-10


Age

: 22

RP Stats
HP:


(40/40)


Skill: 0


Subject: Re: ShadowClan Camp Mon Sep 18, 2017 3:53 pm

---

Blackwidow listened to Dragonsteel talk well Dragonstar now since it seemed that he may have gottwn his nine lives in the time that she was gone. Her head was down and her ears back. She really wasnt trying to be rude, its jist the wound on her shoulder really hurt. She didnt realize until he said something that her actions may have come across as something else. She would apologize to the male as soon as he came back. She was just sitting there licking her wound before Tigerstorm entered the den. Blackwidow rolled her eyes at the female seeing as she was sure she would have something to say. Though her face remained emotionless inside the words of the dark fae really affected her. When the female left she simply laid her head down and curled her tail around her paws. Silently wonderering if coming back to the clan was a good idea. Maybe the clan was better off without her holding them back.

Ivyshade
Medicine Wolf




Posts

: 155


Join date

: 2013-12-03


Location

: Licking the Doorknobs down your street

RP Stats
HP:


(35/35)


Skill: 0


Subject: Re: ShadowClan Camp Tue Sep 19, 2017 5:40 pm

---

Ivyshade caught the scent of the red-and-black she-wolf, and turned to face her once she arrived in her den. While she had not witnessed Nightstar attacking the fay firsthand, the scent of the wound alerted her to the possible problems. The Medicine Wolf raised a brow as Blackwidow sauntered into the den, and listened to the She-wolf's question. "I'll do my best. Welcome back Blackwidow." Ivy's voice had some kindness in it, and she was honestly pleased to see that the fay had returned. Not that she was ever going to admit it, but truthfully she was rather happy that Nightstar was now gone. Though it was cruel to wish death upon someone, the she-wolf had never liked the old leader's ways and antics, and his merciless attacking of another warrior in the clan was just way too far. At least with Blackwidow back Shadowclan would have another strong warrior.
Only a few moments had passed before Dragonstar came in, giving the newly returning wolf some strict council. While Ivyshade thought it unwise on Blackwidow's part to have gone straight to the Medicine Den without seeking permission from the leader, she did not say anything to her nor to Dragonstar. Once the male had left, Ivy turned to her stores and nosed out two yellow calendula flowers and a small bundle of yarrow stems with white flowers. She glanced over at Tremblepaw who was asleep, and momentarily wondered whether she should wake her apprentice up. "No, she's traveled far today, I'll take her out on the territory later." Making up her mind, Ivyshade gathered the herb bundle together and stepped back towards Blackwidow. She then began to chew the herbs into a pulp, not even wincing against the bitter taste. The she-wolf frowned and flicked her ears when she heard the voice of Tigerstorm, the heavy-set female making jarring remarks at the returning warrior. After finishing the poultice, Ivy spat the wad on a beech leaf and made her way back towards the fay. Tigerstorm quickly left, and the Medicine Wolf was grateful that Blackwidow had enough sense not to engage the fiery she-wolf in her mocking ridicule. The Medicine Wolf nosed her patient back onto her paws, as the other wolf had laid down. "Hold still a moment," she told her, picking up the leaf bundle she had sat on the ground. She then pressed the wad up against Blackwidow's wound, using her snout to push against the back side of the leaf. Using a bit of honey from her stores, the leaf with the healing poultice inside stuck to the wound, and the Medicine Wolf stepped back. "Make sure you rest that, I don't have enough supplies to keep reapplying if it opens again." Her tone wasn't unfriendly, though a bit curt. Pausing a moment, Ivy scanned the other wolf, her green eyes evenly looking over the fay's dark form. "I would stay on Dragonstar's good side if I were you." Her voice sounded more guarded, and was a hidden warning to the fay not to get in trouble with a leader again. While Dragonstar seemed less confrontational than Nightstar, it would still be for the she-wolf's best interest if she avoided getting into any more trouble.

Blackwidow
Warrior




Posts

: 77


Join date

: 2017-09-10


Age

: 22

RP Stats
HP:


(40/40)


Skill: 0


Subject: Re: ShadowClan Camp Tue Sep 19, 2017 8:19 pm

---

Blackwidow winced and held back a yelp when Ivyshade applied the medicine to her shoulder. When she gave her the warning of getting some rest she just nodded her head. Blackwidow has learned to never go against a medicine wolfs order, or you could make the injury worst. When Ivyshade told her that it would be best if she stayed on Dragonstar's good side she agreed. "Thank you Ivyshade and i will make a better effort to do so." She liked the brute but the difference between Dragonstar and Nightstar is that Dragonstar has more training than the previos cruel leader and he isnt somebody she wants to piss off. "Ivyshade what happen after i left?" She just wanted to know how did he end up loosing nine lives at once when Blackwidow stepped down as leader she had to have all her other lives retracted so she knew how painful that was. She didnt like Nightstar but she wouldnt wish that really on anybody.

(Crappy post on my phone)

Ivyshade
Medicine Wolf




Posts

: 155


Join date

: 2013-12-03


Location

: Licking the Doorknobs down your street

RP Stats
HP:


(35/35)


Skill: 0


Subject: Re: ShadowClan Camp Wed Sep 20, 2017 2:55 am

---

The she-wolf had began to turn away from the other fay, but glanced back at her when the question arose. Frowning, Ivyshade sighed and spoke with a low voice. "Nightstar got into a tussle with Dragonsteel over him sparing you I believe." She started, though admittedly she had missed the beginning of the conflict and had only come back in time for Nightstar's demise. "He then had all his lives taken from him by a shadow that had entered the camp, likely a wolf from the dark forest." Her tone went into a quiet murmur, though there was no point in really hiding anything since most of the clan had seen the whole event with their eyes. Still, the old leader's ominous passing was both a somber and terrifying event. Ivy could hardly imagine the pain that it felt when a wolf lost a life, and losing all nine at once was even more of a gruesome matter.

Blackwidow
Warrior




Posts

: 77


Join date

: 2017-09-10


Age

: 22

RP Stats
HP:


(40/40)


Skill: 0


Subject: Re: ShadowClan Camp Wed Sep 20, 2017 4:24 am

---

As Blackwidow listened she felt guilty that those two had gotten in a fight because of her. But when she said that a dark shadow probably from the dark forest took all nine lives at once, she wouldnt have believed it had Ivyshade not looked so serious. She could only imagine how much pain he might have been in. She had somewhat thought the dark forest was a myth when she heard it from an elder when she first joined. But looks like they are real, but she wondered why just him. Maybe his cruel nature caused this. "Thanks Ivyshade." She thanked the fae then left the medicine den in case someone really got sick. Her shoulder would heal soon enough if she didnt mess with it. Blackwidow then found a spot away from the den more in the secluded part of camp, seeing as she really wasnt ready to face the clan and she currently wasnt allowed in the warriors den.

Blackwidow inhaled deeply, lately she has been causing all this trouble and she wondered if she was doing it to get attention or if she was just starting to waver in her beliefs and values. She thought that she just wanted a nice clan to live in, but it felt like there was something missing from the faes life. Like she hadnt quiet found her purpose. Blackwidow remembered that as a puppy all she wanted and was encouraged to do was find a stong mate that would be able to provide for her and have lots of pups. Seeing as the she wolves in the area she lived were almost nonexistent. Blackwidow couldnt help but think what that life would have been like. What it would be like to have a good mate who loves you and pups to raise. Maybe apart of her still wants that, more so then she wants to admit. But with the way things were now and her relationship with males in general its seems so unlikely. Which is why she would never understand why Chesiregrin would harm her pups and then leave. If she had a family she would make certain that she did everything in her power to keep them. She then just started to lick the dried blood off her fur, all the while wishing for something that may never happen.



Last edited by Blackwidow on Wed Sep 27, 2017 2:33 am; edited 1 time in total

Val
Warrior Apprentice




Posts

: 17


Join date

: 2017-08-27

RP Stats
HP:


(30/30)


Skill: 0


Subject: Re: ShadowClan Camp Thu Sep 21, 2017 2:20 am

---

Val had continued to clean her glossy coat, still mildly concerned for her fate. Would this gray male have her fight, still? She knew that she wasn't strong, nor was she all too big. In fact, the she-wolf was pretty small. Sure, she was as swift as a rabbit, but she wasn't muscular or bulky at all. That wouldn't that attractive on a dainty she-wolf like herself, anyways, at least in her opinion. She wanted to charm males, not intimidate them. Doing that would just cause more fights, anyways. Val hated fighting, anyways, as it just seemed rather brutish and unnecessary if she could just talk her way out of them. It didn't help that she had been partially traumatized back in her old pack by the amount of fighting she witnessed and the punishments she'd receive for disobedience- not to mention, she recalled when her mother was forced to fight against the alpha after refusing to mate with him, and was swiftly killed by the male. It was greatly upsetting to the raven-furred fay, and she wished such a fate would never happen to her.
She shook her head and glanced up towards the gray brute as he called for a meeting. Lifting her head, she perked her ears and listened as he spoke onward. So she was to be an apprentice? The fay wouldn't complain- though she trained with her previous mate, it hadn't been all too extensive, and he wasn't that great of a teacher, being the same age as she was. She was also satisfied with her new mentor, as she had taken a liking to the male, not to mention he was also rather small, and could teach her how to fight without relying on brute strength. As the ceremonies went on, Val took note of the names of all the wolves, finding them quite odd. It seemed that the pups' suffixes were just 'pup', while the apprentices' was 'paw', and adults were whatever. Val momentarily pondered what name she'd have- Blackpaw? Ravenpaw? It didn't matter, anyways, though. She was content with her current name, at least for then. She'd stick with it. Besides, she still didn't have a good enough understanding of the way names worked, there. Instead, she turned her icy gaze towards the white canine, dipping her head with a soft smile. "I look forward to training with you, mon ami," she purred, flicking an ear.

Marauderpaw
Warrior Apprentice




Posts

: 25


Join date

: 2016-04-01

RP Stats
HP:


(10/10)


Skill: 0


Subject: Re: ShadowClan Camp Mon Sep 25, 2017 5:06 pm

---

Marauderpaw entered after Minkfur and Blackwidow, reluctant to return to the relative mundaneness of the ShadowClan camp. He wanted adventure, glory, to feel the thrill of the chase burning in his blood as his paws pounded the earth and the wind raked through his fur. He could do none of that in camp, and he gazed wistfully back at the trees behind him as he followed the patrol back inside. He knew the camp like the back of his paw, having spent so much time already with his siblings inspecting every nook and cranny in an attempt to find a new hiding place to exploit. There was nothing new or exciting for him in here anymore. The adventure lay out there, in the trees and the swamps that were now so tantalisingly almost within his grasp. Sure, he was free to roam the territory himself now and uncover all of its secrets, but with the shadow of a mentor looming over your shoulder the element of mystery was somewhat tainted. Maybe he could find his siblings later and persuade them to go on a jaunt with him. He reckoned that Silverpaw would be more than willing to partake in a little adventure.
He watched the altercation between Blackwidow and Tigerstorm with a steely glare. He knew the female was prickly by nature, but he thought that her words were particularly harsh on the beaten black and red female. Dragonstar had made himself more than clear and the message had surely gotten across to Blackwidow without Tigerstorm's taunts. Nevertheless, he had no desire to tangle with the bulky female and so opted to hold his tongue, instead searching the camp for the familiar silvery pelt of one of his partners in crime. Hopefully Silverpaw could provide some excitement in lieu of his disappointing first patrol.

_________________________________________

Marauderheart of ShadowClan


"Life is either a great adventure or nothing." ~ Helen Keller
"When you have confidence, you can have a lot of fun. And when you have fun, you can do amazing things" ~ Joe Namath

Credit to Riverstar for my avatar

Blackwidow
Warrior




Posts

: 77


Join date

: 2017-09-10


Age

: 22

RP Stats
HP:


(40/40)


Skill: 0


Subject: Re: ShadowClan Camp Sat Sep 30, 2017 9:09 pm

---

Blackwidow stopped her grooming of herself, fairly certain that all the blood was off her fur. She looked around camp and saw that the white demon, Dragonstar's friend, was still here and the dark slick and pretty looking female was as well. She wondered if Dragonstar had allowed them to join the clan. She had to admit to have the white demon in the clan was a very good thing for Shadowclan even if he was a dog. Considering that shadowclan was really about the only clan that has never let a dog join she was glad that for the first dog to join it was the white demon. At lease he isnt like the dogs that were in riverclan. Blackwidow knew that he may be a dog but he was strong and would make a great addition to the clan. She sighed, she remembered her harsh words to him before and she regret it now. She wondered if he would even accept her apology. She wasnt really trying to be mean to him per say its just her experiences with dogs have been anything but good, or nice. She actually had hated them for their cruelty. Blackwidow felt like dogs were cable of things that she felt like she would never consider.

Blackwidow had started to get up and then thought better of it as she remembered Ivyshade telling her not to reopen the wound. So she called out to the little white dog, by the only name that she knew him by. "White Demon can you come here please so that I can speak with you." Her voice wasnt commanding as it was the first time that they met, it was just her normal voice but maybe with a more softer tone to it. Tired, you could hear the exhaustion in her voice but she didnt dare sleep until she had a talk with Dragonstar. If Tigerstorm was any indication then she was thought of as weak.  And she hated being seen that way.

Tigerstorm
Warrior




Posts

: 13


Join date

: 2017-09-18


Age

: 23

RP Stats
HP:


(40/40)


Skill: 0


Subject: Re: ShadowClan Camp Wed Oct 04, 2017 9:11 am

---

Finishing with her grooming, that had left her striped pelt gleaming, the stocky fae stood up and stretched out with a silent sigh. Straightening up she looked around the camp with disinterest and tapped a paw slightly as she pondered her options. After all Dragonstar and Minkfur were still out so she didn't have anything set for her to do. 'Disgracedbutt would have disturbed the patrol so I might go check the Sunclan border.' she decided making her way over to the White Demon and Val who was his apprentice. "I am going to patrol the sunclan border." she told the smaller male, "If you would like to accompany me with your apprentice and learn the border you may come." She didn't voice it as a question for she was perfectly fine with doing it on her own and it was his choice what he chose to do. He could come with Tigerstorm and learn some vital information about the clans territory or he could speak with the waste of fur who was calling to him. While Tiger did not approve his easy entry into the clan, she held her tongue on the matter for now. Dragonstar had a brain in his skull so it was for a reason he allowed the dog to stay and so she would reserve her judgement for now.

Sponsored content






Subject: Re: ShadowClan Camp

---

| | |
| --- | --- |
| ShadowClan Camp | |
Season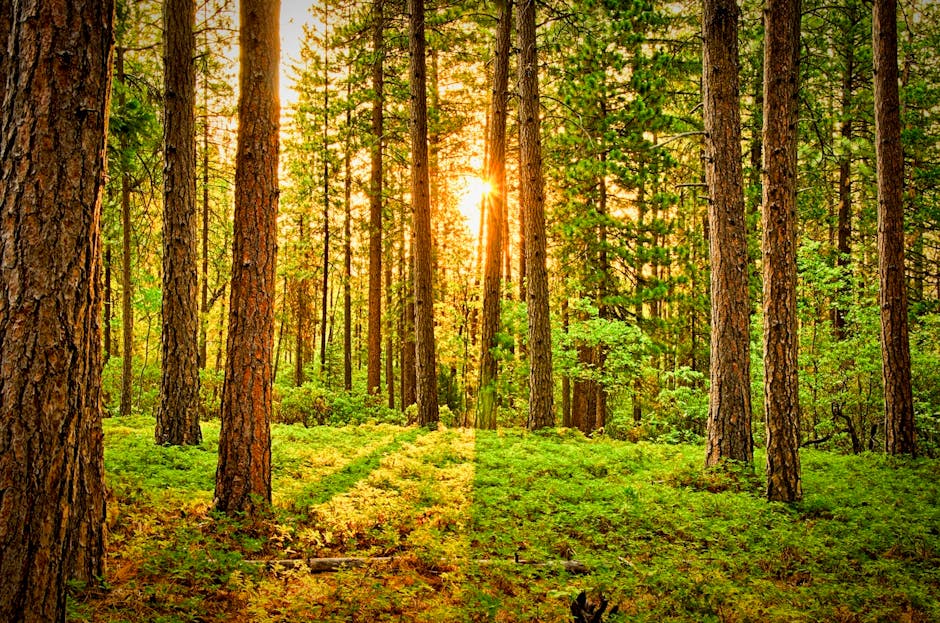 Green-Leaf has finally arrived, and with it the last of the unusually heavy snows are finally melting. The warming days will bring out many of the prey species and hopefully allow the clans to survive, but there is still a dark shadow hovering over them all.

This season's successful numbers are: 1, 2, 3, 5, 6, and 8

Featured Member
Our current feature member is Riverstar! Congratulations, Riverstar has helped put our current event together and has done a huge amount of work in the background of the site which is why she has been awarded This title
Top posting users this month