Author
Message
StarClan





Posts

: 210


Join date

: 2013-07-30



Subject: SunClan Camp Mon Jul 24, 2017 12:25 am

---

First topic message reminder :

Located near Dried River, it stands on a cliff like area. Inside there is a cave with tunnels. The Elders, Deputy, Warriors, Queens(+pups), Medicine wolf, Apprentices, Deputy and Leader all have separate dens down different tunnels. The Leader's den, however, is outside the cave in a Separate Cave that you need to climb to get to; it is a little above the main Clan camp's entrance. The Leader typically holds meetings from a lightly lower ledge under their den.
---
Author
Message
Heatherfrost
Warrior




Posts

: 22


Join date

: 2017-08-05

RP Stats
HP:


(30/30)


Skill: 0


Subject: Re: SunClan Camp Sat Aug 05, 2017 8:33 am

---

Looking up at the entrance of the pups's father, Heatherfrost gave him a gentle smile. "Poor things needed some comfort," she said simply, not moving from where the pups were curled close to her. Nuzzling the sleeping Peachpup, she gave a quiet sigh, reminded of her singular litter. Her pups had been almost the same, their father leaving just after they'd been weaned. "Riverfoo-star," she corrected herself, still not used to her son's new name. "Might be able to help them when they're older. He lost his father around the same age." She'd been very heartbroken over her mate leaving, but she'd had to put that aside for her pups, so she knew almost exactly what Ashfall was going through. She had faith that he'd pull through. he had his remaining pups to keep him steady, after all, and the clan would help once they got over the loss of their members. Lost in thought over her lost mate who she'd thought would be with her forever, her expression saddened. Her pups hadn't deserved to grow up without both parents, no pups did. She couldn't let that happen to these two pups as well. It wasn't their fault that they'd lost the rest of their family, so she wasn't going to treat them or their father as such. It had all been out of their control, and wasn't anything to blame them for. Looking up at the young warrior again, she studied him. "They need their father to be with them too though," she said gently. She knew he was grieving for his lost mate and family, but he still had two remaining pups that needed him. Pushing the last of the rabbit carcass to the side, she settled more comfortably with the pups. "I'm happy to watch them for you if there's anything you need to do, Ashfall," she told him, still in her gentle quiet voice. "They'll turn out just fine. YOu'll see. They're strong pups."

_________________________________________

"Be yourself; everyone else is taken."
"A mistake repeated more than once is a decision."
"Follow your heart, but take your brain with you."

Avvie by Larky


Guest
Guest





Subject: Re: SunClan Camp Sat Aug 05, 2017 5:27 pm

---

Gentleheart was glad to hear that everything was pretty quite in the territory. She wanted her pups to grow up in a time of peace not war. When Sunheart had asked to speak with her she gently got up to not distub her pups too much. As she listened to the medicine wolf she started to feel guilty. Gentleheart had been so far in her own grief that she didnt take the time to even get to know the other two pups. She knew what happen with their mother and their other siblings, but she should have known that their behavior was because they were grieving. Its just with her being a first time mother and then loosing pups in her first litter, it truly consumed all her thoughts. She nodded to Sunheart, dazed in her own thoughts before she finally answered. "I will see what I can do but I need to have a talk with their father" she told the medicine wolf. Gentleheart knew that she owed Ashfall an apology.

As she started to approach the nursery she noticed that Riverstar was organizing a hunting patrol. Seeing that Pinedusk would be leaving once again she padded over to her mate and nuzzled his neck before giving his ear a lick. "Happy hunting." she told him with a smile but it didnt reach her eyes. She saw Riverstar's mother Heatherfrost head into the nursey and figured it was to check on Mistypup and Peachpup. Walking over to the entrance she observed the two before speaking. "Ashfall can I talk with you for a moment please?"

Guest
Guest





Subject: Re: SunClan Camp Sat Aug 05, 2017 5:37 pm

---

Oakstream was honestly just wondering if maybe if he continued to pretend to sleep if they would just leave without him. But then he realized that their are pups and a Queen to feed plus a new leader. He didnt want to get on the new leaders bad side. So he dragged himself out of his nest and made his way to the gathering hunting party. "The great Oakstream is here everyone, you can stop talking about me now. I know im just that awesome." He said joking and did a mock bow. "I think sun clearing would be a shiny place to hunt." he said laughing but agreeing with Riverstar.

Riverstar
Clan Leader




Posts

: 103


Join date

: 2017-07-24


Age

: 21

RP Stats
HP:


(35/35)


Skill: 0


Subject: Re: SunClan Camp Sun Aug 06, 2017 7:05 am

---

Finally Oakstream turned up, and Riverstar sent a narrow glance at him.

"Nice of you to join us this afternoon, Oakstream,"

he said mildly, with a pointed glance at the morning sun. Getting to his feet, he shook himself and began moving out of the camp.

"Now that we're all here and in agreement, perhaps we can finally get a hunt going."

Leading the way, he headed out of their camp area, keeping an eye out for intruders out of habit, and trotted off towards the Sun Clearing. Hopefully they'd be able to catch enough food to start building up the fresh kill pile. With the pups around, Gentleheart at least would need good food to keep the milk coming. Pondering the problem of the other two pups for a moment, Riverstar shook those out of his mind. His mother knew how to care for pups, and they still had their father around. The clan would help them out. They were going to be fine.

Sun Clearing

_________________________________________

"Perhaps those who are best suited to power are those who have never sought it. Those who have leadership thrust upon them, and take up the mantle because they must, and find to their own surprise that they wear it well."
"It is our choices that show what we truly are, far more than our abilities."
"Never say goodbye, because saying goodbye means going away, and going away means forgetting."
"To die will be an awfully big adventure."

Avvie done by Lark

Ashfall
Young Warrior




Posts

: 82


Join date

: 2014-06-08


Age

: 21


Location

: Safe guarding the future

RP Stats
HP:


(30/30)


Skill: 0


Subject: Re: SunClan Camp Sun Aug 06, 2017 8:21 am

---

The estranged male was filled with gratitude, unable to say anything else just nodding as she mentioned that his pups needed their father too he leaned forward to nuzzle them again. They were all he had left in the world now, he'd been so on the edge of taking his pups away from the clan and returning to being a loner, so let down and distant he felt from the pack of wolves. They were so precious, so very precious, he had to pull himself out of the haze he'd been in the past few weeks and do everything he could to look after them with Heatherfrosts help. Comfortably watching them sleep he knew he'd so something for the female curled around them to thank her, it meant so much that she'd come in and helped them without having to be asked or reminded that they'd gone through a traumatic event. Their personalities were growing day by day and he'd done his best to get to know them, lost in his thoughts it took him a few moments to realize someone was calling for him. Looking up and spotting Gentleheart he stiffened very subtly, he'd never really got along with her and so was wondering what she wanted him for. Flicking a glance at his pups he sighed then got up onto his paws and padded out of the nursery to turn and face the ex leader a neutral but slightly tired look on his features. Ragged and ungroomed his paws were black from skulking around the mine not that he cared, recently the way he looked had become less and less important, dead on his feet from not sleeping well he waited silently for what she wanted to talk to him about. Too tired to realize that being silent was probably coming across rude, amber eyes watched her patiently.

_________________________________________

"The world pushes us without mercy,
 and when some of us push back,  
the world points and cries, Evil."
"Everyone's gonna die. It's a natural part of life.
But if life has no purpose, you're dead already"
"Sometimes the best helping hand you can give, is a firm hard push"
"I'm not saying you're stupid, you just have bad luck when it comes to thinking"


Other Characters:  Ashfall, Blackaddder, Bramblerose, Cheshire ,Claire, Daniella, Dappledforest, Delilah, Dragonsteel, Embershard, Frozenfeather, Ghostwhisper, Honeybadger, Jesterfang, Lana, Lilacsplash, Maplebreeze, Melissa, Mistypelt,  Peachblossom,  Rosestar, Shadowheart, Sofia, Silentstorm, Sky, Silverfern, Stormblade, Sunheart, Ted, Thomas, Timescatter/Spacedust, Tremblecloud, White demon, Willowmist, Windfleck

Pinedusk
Warrior




Posts

: 94


Join date

: 2013-11-03

RP Stats
HP:


(35/35)


Skill: 0


Subject: Re: SunClan Camp Sun Aug 06, 2017 9:58 pm

---

Pinedusk looked up when Galepaw informed him of the patrol. "I'll be right out," he replied. He gave a nod in greeting to Ashfall and Heatherfrost when they walked in before turning his attention back to Gentleheart. "Thanks," he said in response to her words, licking her ear in return. Despite his mate's smile, something seemed a bit off with her expression. He decided not to think too much of it. Perhaps she was just tired. "I should be back soon. If you need me for anything, just send someone to fetch me." He knew that Gentleheart and the pups would be safe while he went away, but he couldn't help but worry. He looked down at Pebblepup and Lightningpup next. "I've got to go out on patrol now, but I'll be back later," he said before exiting the nursery. He padded down the tunnel and into the camp, quickly spotting Willowmist and Galepaw and heading over to them. "Sorry about the wait. I'm ready now," he told them.


_________________________________________
~Pinedusk, warrior of SunClan



Stoatblaze
Senior Warrior




Posts

: 72


Join date

: 2013-11-03

RP Stats
HP:


(40/40)


Skill: 0


Subject: Re: SunClan Camp Sun Aug 06, 2017 10:05 pm

---

A hunting patrol; Stoatblaze thought it was a good idea. Always best to keep the fresh-kill pile well-stocked.

"The Sun Clearing's good with me. It's a great place to hunt,"

he replied to the new leader. His dark blue gaze shifted towards Oakstream when the warrior finally came up to them. Stoatblaze gave a half-smile at Oakstream's words; Riverstar, it seemed, was not too amused. Soon enough it was time to leave and the senior warrior trotted out of the camp after Riverstar. He hoped that the prey wouldn't all be in their burrows as a result of the hot weather, and hoped that they could bring back a decent amount of prey for the Clan.

~The Sun Clearing~


_________________________________________
~Stoatblaze, warrior of SunClan



Lightningpup
Pup




Posts

: 8


Join date

: 2014-04-25

RP Stats
HP:


(10/10)


Skill: 0


Subject: Re: SunClan Camp Sun Aug 06, 2017 10:29 pm

---

Lightningpup frowned when his mother told him he was too young for prey, but decided that it wouldn't taste very good anyways. More importantly, he'd been given permission to play with the moss ball. "Okay, Pebblepup, ready?" he asked, wagging his tail with excitement. "I'll toss it to you first." He bent forward and grabbed the moss ball with his jaws, dragging it back as far as possible. It was heavier than it looked and it took Lightningpup a lot of effort to move it far enough. "Okay, ready?" he asked. His voice was perhaps a bit too loud, especially in the confines of the nursery. "Catch!" he leaned against the moss ball to send it rolling towards Pebblepup, hoping that his sister would catch it.

_________________________________________

~Lightningpup, pup of SunClan

Heatherfrost
Warrior




Posts

: 22


Join date

: 2017-08-05

RP Stats
HP:


(30/30)


Skill: 0


Subject: Re: SunClan Camp Mon Aug 07, 2017 2:18 am

---

Watching the two younger pups fondly, Heatherfrost batted at the moss ball gently, directing it towards the opening a bit more. "Why don't you two go play outside? There's more room out there, and you won't disturb those still sleeping," she suggested, nudging Lightningpup after the ball. Peachpup was often cranky enough without needing to be woken again. "There might even be some lizards or leaves you can practice with as well." Nuzzling the two pups curled into her again, she shifted herself about in the small nest a bit more, quite comfortable with the two little ones. Hopefully whatever Gentleheart wanted to speak to their father about would ease a little bit of the tension between them. If it wasn't resolved, all four pups would likely begin to pick up on it and perhaps feel uncomfortable in the nursery, which wasn't supposed to be the case.

_________________________________________

"Be yourself; everyone else is taken."
"A mistake repeated more than once is a decision."
"Follow your heart, but take your brain with you."

Avvie by Larky


Galepaw
Warrior Apprentice




Posts

: 43


Join date

: 2017-07-24


Age

: 22


Location

: Sunclan

RP Stats
HP:


(20/20)


Skill: 0


Subject: Re: SunClan Camp Mon Aug 07, 2017 10:20 am

---

When Pinedusk finally exited the nursery Galepaw started racing awaying from Willowmist only to pause and run back to her. "We are going now right?" he asked looking a bit blurry as he vibrated with excitement. He hadn't been an apprentice long enough yet to go on patrol so this was his first one and the knowledge of needing to follow orders was almost out the window. He didn't wait long for a confirmation before he was racing away again. Surprise surprise though as he came slinking back to the senior warrior with a tilted head. "Ummm Willowmist. What border are we patrolling?" he asked looking up at her.

_________________________________________

Willowmist
Senior Warrior




Posts

: 86


Join date

: 2015-11-25


Age

: 21


Location

: In a patch of sun, remembering when things were simpler and easier

RP Stats
HP:


(35/35)


Skill: 0


Subject: Re: SunClan Camp Mon Aug 07, 2017 10:43 pm

---

Unimpressed with the apprentice she'd refused to move until he came back to her, fixing him with a sharp eye she scolded him lightly "Galepaw I will not be bringing you with us if you act like that, you're an apprentice not a pup." honestly, once Galepaw had calmed down she twitched her tail tip "Stay close and keep yourself under control because if we meet another clans patrol we will be representing Sunclan" she could understand that it was all very exciting but he was an apprentice so he needed to fill the pawsteps as one not as an exciteable pup running everywhere. She wouldn't hesitate to send him back to camp if it looked like he'd shame Sunclan with his wanton behaviour, glancing over at Pinedusk to affirm he was ready, Willowmist moved off while deciding what border to go to. Deciding it'd be better to check the shadowclan border first she turned her paws that way hoping that with Pinedusks help the exciteable Galepaw could keep himself under control. Of course if he managed that shed take him out for a hunt later on if it was alright with Riverstar, the young male would be fine with some experience under his belt. Satisfied that Riverstar would be safe in Stoatblaze's capable paws she pushed her pace up to an easy canter.
~Shadowclan and Sunclan border~

_________________________________________


"Forget what hurt you in the past, but never forget what it taught you"
"The flower that blooms in adversity becomes the most beautiful of all"
"Good times become good memories, but bad times create good lessons"
"Failure is only the oppurtunity to begin again. Only this time more wisely"
"When you are filled with pride, you leave no room to be filled with wisdom"


Other Characters:Ashfall, Blackaddder, Bramblerose, Cheshire , Claire, Curlyriver, Dappledforest, Delilah, Dragonstar, Embershard, Frozenfeather, Glittershine, Honeybadger, Jesterfang, Lana, Maplebreeze, Melissa, Mustangspirit, Peachblossom, Rosethorn, Shadowheart, Silentstorm, Silverfern, Stormblade, Stormlight, Sunheart, Timescatter/Spacedust, Tremblecloud, White Demon, Willowmist, Windfleck

Pinedusk
Warrior




Posts

: 94


Join date

: 2013-11-03

RP Stats
HP:


(35/35)


Skill: 0


Subject: Re: SunClan Camp Tue Aug 08, 2017 12:57 am

---

Pinedusk watched somewhat amusedly as Galepaw flitted to and fro. He understood that the young apprentice was excited to go out on his first patrol. Any apprentice would be. Willowmist was right in that he should calm down, however. It was important to act properly when in the presence of other Clans, lest they think negatively of SunClan. When Willowmist looked over at him the red warrior nodded, a silent way of saying he was ready.

"Now we can leave,"

he told Galepaw before heading out after Willowmist. He hoped that they wouldn't run into any trouble at either of the borders.

~SunClan and ShadowClan border~


_________________________________________
~Pinedusk, warrior of SunClan



Pebblepup
Pup




Posts

: 13


Join date

: 2015-03-09


Location

: In that one place, at that one time, with that one thing.

RP Stats
HP:


(10/10)


Skill: 0


Subject: Re: SunClan Camp Tue Aug 08, 2017 1:18 am

---

Pebble watched as her brother picked up the moss-ball, aiming it towards her. Her tail wagged some, and she was quite happy to be spending time with Lightningpup. "He's more fun than any of the other pups around." She didn't trust many other wolves, due to her shy nature, but her family was very close to her. As the gray pup tossed her the moss-ball, she backed up, catching it on the ground between her paws. If she was more skilled, she could catch it in her mouth like the older pups did, but for now her coordination needed some work.
She then picked up the moss-ball in her jaws, the thing feeling dry and soft between her growing puppy teeth. Pebblepup then tossed it in her brother's direction. "Catch!" She yipped, crouching in a puppy play-stance. Her aim was accurate but her throw was weak, and the ball flew gently with low speed.

Galepaw
Warrior Apprentice




Posts

: 43


Join date

: 2017-07-24


Age

: 22


Location

: Sunclan

RP Stats
HP:


(20/20)


Skill: 0


Subject: Re: SunClan Camp Tue Aug 08, 2017 9:02 pm

---

Galepaw dropped his head at Willowmists words and looked up at the older fae with big eyes.
"Yes Willowmist. Im sorry Willowmist." He told her. His little body vibrated as he scrambled to keep with the warriors longer legs. His tail was a little blur as he bounded out of sight swiftly towards the border.

~Sunclan and Shadowclan border~

_________________________________________

Stormpaw
Warrior Apprentice




Posts

: 11


Join date

: 2016-04-24


Age

: 21


Location

: Hunting prey

RP Stats
HP:


(20/20)


Skill: 0


Subject: Re: SunClan Camp Wed Aug 09, 2017 11:34 am

---

She soon woke up, nestled into the floor the grey pup sat up and glanced about rather mussed from her nap, from the sounds of the other pups outside they were doing some kind of competition which raised her interest. Scrambling out of the fur, Mistypup stumbled out of the nest and shook herself out rather fiercely making her fluffy blue-grey puppy fur fluff out rather adorably although she'd very fiercely deny that she was any kind of cute. She was going to be a warrior, a fierce tough one and the best hunter in the clan. Wagging her slip of a tail at the prospect of a challenge she trotted to the entrance of the den and stuck her head out rather curiously, seeing it was Lightningpup and Pebblepup she paused a moment. They were weaklings that didn't know anything of the world like she and Peachpup did, they'd never known their siblings or anything. Swallowing hard she looked at her options, not join in and be bored, or join in but to have to hang out with weakling loosers. Watching the mossball roll she decided she could tolerate them for now and bounded towards them to bat at the ball playfully before she remembered something quite important. They didn't like her or Peachpup, that was why they were weaklings, she lifted her paw from the mossball the briefly playful look on her features vanishing as she began to harden herself so she couldnt be hurt. Misty was so very sick of being hurt, everybody had left apart from Peachpup and Ashfall her father, flicking her slip of a tail a little agitatedly she muttered something along the lines of "sorry for interrupting" she'd go play huntress with a leaf or something by herself, her ears were flicked back while she studied the mossball for a moment very much wanting to biff it away so they had to go get it. To hurt them before she could be hurt, taking a long shuddery breath it was a split second decision before she decided to go through with it. Batting the ball away towards the medicine den she turned and left them to it she exited the safety of the cave and sat outside in the hot sun with her stubborn jaws clenched and her puppy eyes that were starting to yellow out staring at the outside world looking for something to do that didn't involve weaklings

_________________________________________

"Ice brain"
"None of you will be alive to tell it."
"The intensity of the hunt is special, isn't it ?"
"If you wish to hunt with me, your feet need to be quick, and your eyes quicker."
"It means waking up every day knowing that you could die,and having to earn your life by clawing for every breath"

[/color]

Avatar Lineart Credit

Heatherfrost
Warrior




Posts

: 22


Join date

: 2017-08-05

RP Stats
HP:


(30/30)


Skill: 0


Subject: Re: SunClan Camp Wed Aug 09, 2017 11:46 am

---

Swiping her tongue over the grey pup's head as she woke and moved out, Heatherfrost watched her quietly, wondering what she was going to do. The two older pups should play some more, in her opinion, but she was hesitant to force them if they really didn't want to. Listening to the little ones, she gave a sigh as Mistypup abandoned the game after barely trying, and licked the pup's brother gently. Perhaps she'd have a talk to Gentleheart, see if they could encourage the four surviving pups to learn to play together. It would be good for all of them, for the younger ones to toughen up a little, and for the older ones to soften a little. Wondering where both Ashfall and Gentleheart was, the older female still didn't move from where she was curled around Peachpup, knowing that he needed the comfort more than she needed answers to her curiosity. She'd get her answers soon enough, and Mistypup wouldn't leave her brother alone for too long.

_________________________________________

"Be yourself; everyone else is taken."
"A mistake repeated more than once is a decision."
"Follow your heart, but take your brain with you."

Avvie by Larky


Lightningpup
Pup




Posts

: 8


Join date

: 2014-04-25

RP Stats
HP:


(10/10)


Skill: 0


Subject: Re: SunClan Camp Wed Aug 09, 2017 6:56 pm

---

Lightningpup nodded when Heatherfrost told them to play outside. "Okay," he told her. He hurried out of the nursery, his gaze shifting back towards the moss ball and Pebblepup. He wagged his tail with excitement when his sister tossed back the ball; however, it was moving quite slowly. "I'll get it!" he yipped, preparing to stop the ball with a paw. Before it neared him, Mistypup came over. He tilted his head a little; the other two pups didn't usually pay him and his sister much mind.
"Wanna play too?" he asked. Hopefully Pebblepup would allow it; Lightningpup knew that she was uncomfortable around others who weren't himself or their parents. Instead, however, Mistypup had said something about being sorry before she batted the moss ball away, sending it skittering far past Pebblepup and towards another tunnel.
"What was that for?" For a moment he wondered if Mistypup's aim had just been off, but it didn't seem like that was the case. He frowned before looking back to his sister. "Come on, Pebblepup, let's go get the moss ball. Maybe we can find some lizards or something along the way!" He headed off towards the medicine wolf's den, sending a glance over his shoulder to see if his sister was coming too.
He'd only been out into the camp a few times before, so it was quite interesting to be out there again. The gray pup padded down the tunnel the moss ball had disappeared in, wrinkling his nose at the strong scent of herbs. This den smells like that wolf who came into the nursery earlier, Lightningpup thought, recalling the plant-wolf. Finding the moss ball, he padded over to it. He was about to roll it away when he spotted the herby-scenting wolf. He tilted his head in confusion. "Why are you looking at those plants?" he asked.

_________________________________________

~Lightningpup, pup of SunClan

Rainheart
Warrior




Posts

: 60


Join date

: 2013-11-03

RP Stats
HP:


(35/35)


Skill: 0


Subject: Re: SunClan Camp Thu Aug 10, 2017 11:26 pm

---

The grayish-tan female let out a yawn as she exited the tunnel that led to the warriors' den and stepped out into the main cave. It seemed that most of her Clanmates were already up, and it also appeared as if the patrols had been sent out as several wolves were missing. Rainheart just hoped that she hadn't been selected for a patrol and had overslept. No, someone would have woken me up had that been the case. She headed over to the fresh-kill pile and selected a robin, settling down to eat her meal. She looked up when a moss ball skittered past her towards Sunheart's den; Lightningpup was chasing after it. She smiled at the pup's adorableness. She'd never had pups of her own, but had raised Sagepaw. She'd been heartbroken when the pup she'd mothered went missing, but could only hope that she was safe somewhere outside of the Clans.

_________________________________________

~Rainheart, warrior of SunClan

Tourmaline
Young Warrior




Posts

: 53


Join date

: 2013-11-07

RP Stats
HP:


(25/25)


Skill: 0


Subject: Re: SunClan Camp Thu Aug 10, 2017 11:36 pm

---

Tourmaline let out a yawn as she lounged about by the sides of the camp. SunClan had been her home for a few moons now; it seemed like so long ago that she'd joined the Clan, when in reality she'd spent most of her life as a stray. SunClan had changed a lot since she first joined, too. They'd gotten a new leader and medicine wolf, and her friends, Weedfang and Carlos, were now gone. At least she still had Jasper. I'm glad he managed to find SunClan. Frankly, she was surprised that Jasperpaw was still in the Clan, what with his fear of fighting and all. He was just lucky that war hadn't broken out between SunClan and WindClan. Tourmaline wasn't certain how her brother would react if he'd have to go out into battle.
She yawned again, closing her eyes as she relaxed. She hadn't been assigned to any patrols and she didn't have much to do in the meanwhile. She'd been out hunting late last night so she was still a bit tired. Perhaps she'd take a nap before she did anything else.

_________________________________________

~Tourmaline, warrior of SunClan

Jaspercloud
Warrior Apprentice




Posts

: 45


Join date

: 2013-11-07

RP Stats
HP:


(20/20)


Skill: 0


Subject: Re: SunClan Camp Thu Aug 10, 2017 11:45 pm

---

Jasperpaw was sitting nearby Tourmaline, eating a squirrel that he'd selected from the pile. Even though he'd been in the Clan for a few moons he still felt rather uncomfortable around most others. He was shy by nature, and didn't really have any friends in the Clan aside from his sister. Sometimes he wondered what he was even doing in SunClan. Surely I don't belong here. But where else could he go? The couple of moons he'd been living on his own were the worst moons of his life. He also wondered if he'd ever become a warrior when he was terrified of fighting. He'd fallen behind on his training after Steelstripe disappeared. Jasperpaw figured that he'd be assigned a new mentor relatively soon, but he still worried that he'd never get to be a warrior.

_________________________________________

~Jasperpaw, apprentice of SunClan

Sponsored content






Subject: Re: SunClan Camp

---

| | |
| --- | --- |
| SunClan Camp | |
Season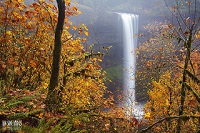 Finally the cooler days of Leaf-fall have arrived, the forests are decorated red and gold, while the nights have grown a little chillier. Theres still plenty of prey but as leaf-fall goes on it'll start to dwindle rising tensions between clans as each clan struggles to prepare for Leaf-Bare
IMG Credit
Member of the month
There is no member of the month this month! Check back later
Top posting users this month