| | |
| --- | --- |
| SunClan Camp | |

Author
Message
StarClan





Posts

: 220


Join date

: 2013-07-30



Subject: SunClan Camp Mon Jul 24, 2017 12:25 am

---

First topic message reminder :

Located near Dried River, it stands on a cliff like area. Inside there is a cave with tunnels. The Elders, Deputy, Warriors, Queens(+pups), Medicine wolf, Apprentices, Deputy and Leader all have separate dens down different tunnels. The Leader's den, however, is outside the cave in a Separate Cave that you need to climb to get to; it is a little above the main Clan camp's entrance. The Leader typically holds meetings from a lightly lower ledge under their den.
---
Author
Message
Gentleheart
Queen




Posts

: 13


Join date

: 2017-09-10


Age

: 22

RP Stats
HP:


(35/35)


Skill: 0


Subject: Re: SunClan Camp Tue Feb 06, 2018 2:43 am

---

Gentleheart's worry for her daughter eased a bit when Pebblepup woke up to eat her share of the mouse that her father, Pinedusk, had brought for her. Her eating and able to keep it down hopefully meant that she would be back to she shy, sweet self in not time. Gentleheart gently touched her nose to her daughter's and it was much cooler than it was before. Gentleheart didnt know much about medicine but she did know that Pebblepup's fever was breaking. Her tail wagged softly for her pup. She would ask Sunheart to come by later to confirm, but she didnt think her pup was in danger anymore. She couldnt wait for Pinedusk to come back to give him the good news. Seeing Pebblepup curl into her brother, she felt it was safe enough for right now if she got up and left the nursery to stretch her legs a bit, and to see things going on in camp. She felt really bad for Ashdust and how his mate Specklefrost has treated him. The whole camp could heat the argument between them and their pups. It had sounded like Darkpup didnt even know that Ashdust was his father. It was sad and cruel what Specklefrost had done to that family. If she hadnt left she even wondered if Riverstar would even have let her stay in sunclan. Gentleheart sighed and settled down between the nursery and the apprentice den.

Ashdust
Young Warrior




Posts

: 85


Join date

: 2014-06-08


Age

: 22


Location

: You know, just picking up the pieces of my broken self off the floor no big deal

RP Stats
HP:


(30/30)


Skill: 0


Subject: Re: SunClan Camp Sun Feb 11, 2018 4:42 am

---

The grey females cruel words crashed in his ears like a rock fall, and the young male could feel something in him break, all the pain he'd endured started to crush him and closing his eyes he shuddered starting to break apart on the inside when one small voice whispered something that changed his perspective entirely. That's not the specklefrost you love, she'd never say anything like that, she never would have taken the pups and left you. This wolf wears the same face and voice but behaves nothing like her Ashdust those simple few sentences changed his entire perspective, it was right that wasn't his specklefrost, the real one was dead. Whomever this one was, was a badly made copy, probably made in a sweat shop somewhere in china, the revelations and thoughts started to fight the broken feeling inside of him giving him a feeling of thawing. He had no ties to that specklefrost and although he had been forbidden to go near Darkpup he would treat the pup like he was his son, he owed it to him whether the cold bitch liked it or not. She wanted to hurt him, so he would not let himself be hurt, he had Heatherfrost and two strong healthy pups that were thriving, he would treat Specklefrost like he would anyone else in the clan. Shaking himself out he turned about and walked over to where Heatherfrost and Peachpaw were, spotting a small pup he didn't particularly recognize he offered her a smile, sitting down and brushing his tongue over his chest briefly he prepared himself for Sunheart and Specklefrosts return to camp.

_________________________________________

"The world pushes us without mercy,
 and when some of us push back,  
the world points and cries, Evil."
"Everyone's gonna die. It's a natural part of life.
But if life has no purpose, you're dead already"
"Everyone is entitled to be stupid, you just abuse that privilege"
"Sometimes the best helping hand you can give, is a firm hard push"
"I'm not saying you're stupid, you just have bad luck when it comes to thinking"


Other Characters: Ashfall, Blackaddder, Bramblerose, Cheshire , Claire, Curlyriver, Dappledforest, Delilah, Dragonstar, Embershard, Frozenfeather, Glittershine, Honeybadger, Jesterfang, Lana,  Maplebreeze, Melissa,  Mustangspirit, Peachblossom,  Rosethorn, Shadowheart,  Silentstorm, Silverfern, Stormblade, Stormlight, Sunheart,   Timescatter/Spacedust, Tremblecloud, White Demon, Willowmist, Windfleck

Mosspup
Pup




Posts

: 21


Join date

: 2018-01-28


Age

: 18

RP Stats
HP:


(10/10)


Skill: 0


Subject: Re: SunClan Camp Sun Feb 11, 2018 12:19 pm

---

Mosspup watched as another wolf approached her and Peachpaw. He was a big wolf with many soft colors in his pelt. She smiled as she walked over to him,"Wow you're a big wolf. Do all wolves get that big?" Even though she knew she was young Mosspup had always felt small for her age. She wished to become a big wolf like the warriors in her clan. She longed to be able to run and keep up with the other wolves. Then a thought cake to her. Why was this wolf over with the queens? She knew why Peachpaw was but why was he here? She assumed she would find out and didn't want to bother this wolf too much.

Jaspercloud
Young Warrior




Posts

: 49


Join date

: 2013-11-07

RP Stats
HP:


(20/20)


Skill: 0


Subject: Re: SunClan Camp Sun Feb 11, 2018 1:20 pm

---

Jaspercloud let out a sigh of relief when Willowmist said that she'd lead the patrol instead.

"Thank you,"

he said, his voice soft. He was quite content to sit back and let someone else take charge of the patrol. Although he still felt a bit worried—after all, there was always the possibility that they could be ambushed by another Clan or a loner while outside of camp—he felt much less stressed now than he had felt a moment ago. He started off after Willowmist when the senior warrior began to lead the patrol out of camp, hoping desperately that they wouldn't find anything of alarm out there.

~SunClan and ShadowClan border~

_________________________________________

~Jaspercloud, warrior of SunClan

Rainheart
Warrior




Posts

: 63


Join date

: 2013-11-03

RP Stats
HP:


(35/35)


Skill: 0


Subject: Re: SunClan Camp Sun Feb 11, 2018 1:49 pm

---

Soon afterwards the others had arrived; Willowmist had ended up taking control of the patrol in the end, which Rainheart didn't mind. Jaspercloud hadn't appeared too happy about being in charge, so it was for the best. She got up to her paws when it was time to go, falling into place behind her three other Clanmates.

It should be a quick patrol. Unless one of the other Clans decided to invade us for prey,

she thought as she walked. After all, it was leafbare, and with prey hard to find, it was possible that certain wolves would let their hunger lead them rather than their morals.

~SunClan and ShadowClan border~

_________________________________________

~Rainheart, warrior of SunClan

Riverstar
Featured Member




Posts

: 163


Join date

: 2017-07-24


Age

: 22

RP Stats
HP:


(35/35)


Skill: 0


Subject: Re: SunClan Camp Tue Feb 27, 2018 11:15 am

---

Sitting with her and watching the patrols finally move off, the red male snorted softly. Moving around would be so much more preferable, but ever since becoming leader he'd had to curb his wanderlust considerably, rarely able to go explore like he longed to do. He'd never really wanted to be leader, after all. It had just happened. Spotting the small puppy coming in from the snow, he heaved a sigh and got to his feet again. "Hold tight." He needed to make sure the pup was okay. Following the little thing, he was pleased to see that Peachpaw took her back to Heatherfrost. The experienced mother would take care of her no problem. Just wanting to leave and go for a wander, he headed back to their visitor with a sigh, settling back down again to keep a weary eye on his clan. "I wander through the territory a fair bit, unfortunately old traditions mean we're not a wandering pack." He snorted almost rudely, having his own opinion of some of the traditions they were all bound by. considering her second question, he explained the names to her, waiting to see if the hunting patrol would actually move any further than just outside the camp or not. He was frankly sick of having to badger his warriors into doing their usual jobs and duties.

_________________________________________

"Perhaps those who are best suited to power are those who have never sought it. Those who have leadership thrust upon them, and take up the mantle because they must, and find to their own surprise that they wear it well."
"It is our choices that show what we truly are, far more than our abilities."
"Never say goodbye, because saying goodbye means going away, and going away means forgetting."
"To die will be an awfully big adventure."

Avvie done by Lark

Sponsored content






Subject: Re: SunClan Camp

---

| | |
| --- | --- |
| SunClan Camp | |
Season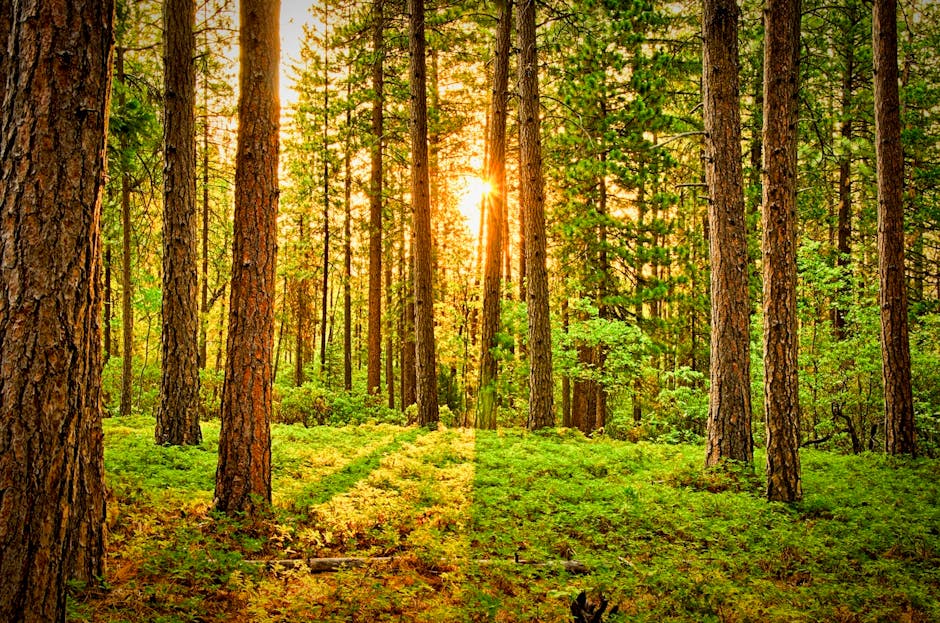 Green-Leaf has finally arrived, and with it the last of the unusually heavy snows are finally melting. The warming days will bring out many of the prey species and hopefully allow the clans to survive, but there is still a dark shadow hovering over them all.

This season's successful numbers are: 1, 2, 3, 5, 6, and 8

Featured Member
Our current feature member is Riverstar! Congratulations, Riverstar has helped put our current event together and has done a huge amount of work in the background of the site which is why she has been awarded This title
Top posting users this month