Author
Message
StarClan





Posts

: 211


Join date

: 2013-07-30



Subject: The Bristle Hollow Mon Jul 24, 2017 12:19 am

---

First topic message reminder :

The Bristle Hollow is the training hollow located by the Apprentice's den. Mentors occasionally take their apprentice's to learn how to hunt. This prickly hollow also contains a small stream where apprentices can learn how to fight and hunt in the stream.
---
Author
Message
Delilah
Deceased




Posts

: 102


Join date

: 2013-12-06


Age

: 21


Location

: Running as fast as i can, after the gingerbread man

RP Stats
HP:


(40/40)


Skill: 0


Subject: Re: The Bristle Hollow Thu Aug 10, 2017 1:11 am

---

Following him into the shaded hollow, Delilah made her way towards the stream and promptly submerged herself in the water to cool herself off. Once she'd done that she had a long drink of water, shaking herself off and sending water flying from her light coloured coat she sighed contentedly much happier now that she'd cooled off the water had washed out her wound on her side as well cleaning it somewhat. Reminded of it she turned her head around and ran her tongue over it, she should be alright as long as she cleaned it regularly and kept dirt from getting it in. Besides if she didn't go to the camp her friend wouldn't be in trouble, "Hey Heavypaw, I'll be fine now i've washed it, we don't have to go back and get you into trouble, we could meet again at the dead river its not far from your territory if you want to hang out again that is, more competitions would be great fun" it was the truth she would be fine now she'd washed it in clean water, it'd be better for him if he didn't get in trouble because of her. Soaked with the water she didn't really mind quite happy sitting in the pleasantly cool stream.

_________________________________________

Other Characters: Ashdust, Blackaddder, Bramblerose, Cheshire , Claire, Curlyriver, Dappledforest, Dragonstar, Eaglevision, Embershard, Glittershine, Honeybadger, Jesterfang, Lana, Melissa, Mustangspirit, Peachblossom, Ravensky, Rosethorn, Shadowheart, Silentstorm, Silverfern, Stormblade, Stormlight, Sunheart, Timescatter/Spacedust, Tremblecloud, White Demon, Willowmist, Windfleck  

Guest
Guest





Subject: Re: The Bristle Hollow Thu Aug 10, 2017 1:14 am

---

Heavypaw glanced at her and hesitated, but quickly noticed that she'd be alright. He didn't know if it was relief or disappointment that swept over him, but at least she'd be okay. "Okay,
I'll talk to you again soon, then," he waved his tail in farewell, thinking it was about time that he'd go back to his camp before anyone realizes how long he's been gone.

-Windclan camp

Delilah
Deceased




Posts

: 102


Join date

: 2013-12-06


Age

: 21


Location

: Running as fast as i can, after the gingerbread man

RP Stats
HP:


(40/40)


Skill: 0


Subject: Re: The Bristle Hollow Thu Aug 10, 2017 9:54 am

---

Watching him with her ears forward focused on him she wagged her tail tip a little in farewell. It was better this way, he wouldn't get in trouble and she wouldn't get eaten, although she doubted a clan that had a wolf like Heavypaw would eat a dog. Especially one that was as boney and gamey as herself, she glanced about the bristly hollow a little quiet now that her new friend had left. No, she'd just go to the river and hang around there for a while on hot green leaf days the river would be perfect for a swim. So she got up and shook herself before wading out of the stream and warily exiting the hollow, she left the windclan lands rather quickly not wishing to be caught by anyone else
~The dead river~
short sorry :/

_________________________________________

Other Characters: Ashdust, Blackaddder, Bramblerose, Cheshire , Claire, Curlyriver, Dappledforest, Dragonstar, Eaglevision, Embershard, Glittershine, Honeybadger, Jesterfang, Lana, Melissa, Mustangspirit, Peachblossom, Ravensky, Rosethorn, Shadowheart, Silentstorm, Silverfern, Stormblade, Stormlight, Sunheart, Timescatter/Spacedust, Tremblecloud, White Demon, Willowmist, Windfleck  

Sponsored content






Subject: Re: The Bristle Hollow

---

| | |
| --- | --- |
| The Bristle Hollow | |
Season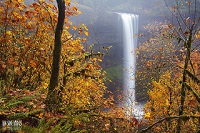 Finally the cooler days of Leaf-fall have arrived, the forests are decorated red and gold, while the nights have grown a little chillier. Theres still plenty of prey but as leaf-fall goes on it'll start to dwindle rising tensions between clans as each clan struggles to prepare for Leaf-Bare
IMG Credit
Member of the month
Novembers member of the month is Blackwidow! For being active and kind
Top posting users this month