| | |
| --- | --- |
| WindClan Camp | |

Author
Message
StarClan





Posts

: 220


Join date

: 2013-07-30



Subject: WindClan Camp Mon Jul 24, 2017 12:15 am

---

First topic message reminder :

A camp surrounded by interwoven brambles and thorns. The WindClan wolves sleep underneath the stars and have no need for dens, except for that of the leader and for the queens. The leader's den is a small, dead-end cave while the nursery is a large hole, buried deep in the ground.
---
Author
Message
Ferretdash
Young Warrior




Posts

: 59


Join date

: 2013-11-07

RP Stats
HP:


(35/35)


Skill: 0


Subject: Re: WindClan Camp Thu Jan 25, 2018 6:45 am

---

The warrior gave a small nod of his head in response to Dappledpup. "Sure, like what?" he asked. The sound of something dragging on the ground caused him to perk his ears up, his attention diverted for a moment. Did someone get lucky hunting and manage to take down a deer? He turned his head toward the camp entrance to see if his guess had been correct, but instead was greeted by the sight of some unfamiliar wolf tugging the limp and injured form of WindClan's leader. The brute so nonchalantly threw Larkstar on the ground before proceeding to maul her, right in front of everyone. Ferretdash's amber eyes grew wide. How could someone be so audacious, not to mention cruel? He quickly turned back to the two pups to make sure that they were safe; Dappledpup had taken off to the nursery. "Go to the nursery with Dappledpup," he told Blackpup. Pups shouldn't witness the horror of what was happening, nor should they be out in the clearing when there was a potential killer about.

He heard Wrenclaw snarling and turned in time to see him attack the intruder, only to get pinned. Ferretdash was about to rush in to help when the strange wolf let out ferocious howl and then just... vanished, somehow. He noticed Windpup leap and land where the large wolf had once been, and was prepared to help should any harm befall the pup, but it seemed like the white wolf was truly gone. At least for now. While it perplexed him how the wolf could have just disappeared like that, he didn't have time to think about it now. There were much more important issues at hand. Someone needed to call Ashfrost. Silverpup and a different unfamiliar wolf were heading over to the medicine wolf, however, so at least that was taken care of. He gave the unfamiliar wolf a wary glance, but it didn't appear like she was dangerous. In fact, the black wolf was now tending to Larkstar's wounds. Would the leader recover from this? Ferretdash himself had no idea. He wasn't a medicine wolf, but Larkstar's injuries were most certainly severe. Could her extra lives even save her from the damage caused by all of her wounds? I suppose that only time will tell, he thought with a long sigh.

_________________________________________

~Ferretdash, warrior of WindClan

Shadowpaw





Posts

: 17


Join date

: 2017-11-09


Age

: 22

RP Stats
HP:


(20/20)


Skill: 0


Subject: Re: WindClan Camp Sat Jan 27, 2018 2:36 am

---

Obediently grabbing the unconscious female by her scruff, the young black she wolf dragged her rather roughly through the dirt with little care nor concern for how her treatment effected Larkstar. Once she had managed to drag the leader of this strange pack into the den, Shadow's Daughter dropped her cargo at her new mentors feet. Panting somewhat from the effort, however she was proud that she'd managed to complete the test set before her by Ashfrost, watching intently as the old wolf went through his business of picking herbs from his store and applying them doing her best to memorieze what he was using each plant for. However there was one thing that she couldn't help but mention "She's probably going to die, itd be better if we just kill her now" from her experience with watching fights and various different wounds. Not minded that she had a fair bit of blood in her fur thanks to dragging the female across the ground she just flicked the male who'd joined them in the den with a slightly dismissive look. He was weak, not physically but perhaps mentally, the physical attack on the female having affected him quite badly it seemed, her mentor left and so she obedient turned to follow him. About to follow him she paused and looked at the male wolf who appeared to be grieving "If you really love her you'll do her a favour and kill her. Keeping her alive now is torture for her, if she was awake she'd be begging for you to end her spark of life" her voice was loud, as she aimed for it to break through his temporary stupor and spur him into action. Realizing that the grizzled old wolf who'd become her mentor had left she trotted after him
~Bristle Hollow~


_________________________________________

Silverpup
Pup




Posts

: 14


Join date

: 2017-08-28


Age

: 23

RP Stats
HP:


(10/10)


Skill: 0


Subject: Re: WindClan Camp Sat Jan 27, 2018 5:18 am

---

Silverpup was quick to run from the medicine wolf den when Ashfrost had told her off and the small silver fae had burrowed into a small hollow she enjoyed resting in. Her small body trembled with fear for Larkstar not knowing that her injuries meant death for the clan leader for she had never seen such a sight before in her young life. As she calmed down her thoughts turned to the state of the clouds in the sky as she looked up watching them. The cold quickly became the reason she shivered as Silverpup attempted to catch the falling white things in her mouth. Giggles escaped her with each one she caught as she bounded around her little area with glee.

_________________________________________

Wrenclaw
Young Warrior




Posts

: 168


Join date

: 2013-11-04


Location

: Moonwalking across the Moon

RP Stats
HP:


(40/40)


Skill: 0


Subject: Re: WindClan Camp Sun Jan 28, 2018 1:07 am

---

A voice broke through the cloud of thoughts that surrounded him. Turning his head, amber eyes focused on the small she-wolf who had bluntly stated her opinion on the matter. Wrenclaw immediately bristled at her words. Narrowing his eyes, he let out a retort. "What do you know? You aren't a medicine wolf, pup!" he spat back to her as she padded away. Turning away from her direction, the brute continued to sit by his sister, his face somber and cold. Yet, the fay's words had bothered him more then he could admit. Lark was suffering, that much was true, but from what they had talked about before, ending her life now would mean damning her to the Dark Forest forever. The thought of her leaving him was bad enough, but her being sentenced to that hellish underworld was more than he could bear. After the she-wolf's comment, the numbness inside him began to break, and instead replaced itself with a feeling of bitterness at the world around them and at Starclan for allowing a clan leader to be mauled in such a manner. Outside the den a light snow began to fall, soon becoming heavier and blanketing the ground.

Lilacpup
Pup




Posts

: 3


Join date

: 2017-08-28

RP Stats
HP:


(10/10)


Skill: 0


Subject: Re: WindClan Camp Sat Feb 03, 2018 6:34 am

---

The young pup let out a soft sigh. Honeybadger had finished telling them all the story, but unlike her siblings, Lilacpup found it hard to fall asleep. Every time she shut her eyes, she pictured her mother wishing her and her siblings good night. Never again would that happen. Never again would she see Lilacsplash, or at least not until it was her turn to join her in the stars. The fact that she felt as upset as she did bothered Lilacpup. She was the eldest. She needed to be strong for her siblings. They needed someone they could depend and count on.

Letting out another sigh, Lilacpup sat up. There was no point in trying to sleep. Not at this time, anyways. Besides, her siblings were waking up now too. Lilacpup debated whether she should head outside of the nursery too when she noticed her youngest sister off by herself in the shadows. Frowning, she walked over to Eclipsepup and sat down beside her. "It's okay if you feel sad," she began. "I miss mother, too." She knew that Lilacsplash's death must have been even harder for Eclipsepup. Save for Darkpup, the others all thought that Eclipsepup was responsible for hurting Lilacsplash. Their resentment would undoubtedly grow worse.

"I..." Lilacpup started to speak again, but her voice trailed off when she heard growling and snarling sound from outside of the nursery. Something was very wrong. But what? A part of her wanted to see what was the matter, but she didn't want to just leave Eclipsepup alone, either. In the end, she didn't need to decide; Dappledpup came sprinting back into the nursery, visibly shaken up. "Dappledpup? What's happening out there?" It occurred to her that it might not be the best idea to ask him about what he saw, considering how scared he was, but she needed to know what was going on. A loud howl caused her to shudder, but after that, the snarling from outside seemed to stop.

Misty
Rogue




Posts

: 15


Join date

: 2017-11-01


Age

: 22

RP Stats
HP:


(35/35)


Skill: 0


Subject: Re: WindClan Camp Tue Feb 06, 2018 2:09 am

---

As Misty arrived at the camp she was immediately assault with so many scents. It was almost overwhelming but a scent that stood out to her was that of her sister's, Quicksilver. Misty called out to her sister, hoping that at the least maybe the clan would let her join. "Quicksilver, Quicksilver. Its me, Misty." She was excited to know that maybe she would get to meet her sister again. Quicksilver was the only sibling that ever paid attention and talked with Misty. She was sad when her sister left to see the outside world but she was also happy for her. Misty always looked up to her, she was everything that Misty wasn't. Quicksilver had been strong, independent, and adventurous. And it was her wanting to follow after her big sisters footsteps that she had left, that and she just couldn't take being in that place any longer.

Embershard
Warrior




Posts

: 87


Join date

: 2015-11-25


Age

: 22


Location

: earning 8 pokemon Gym Badges

RP Stats
HP:


(35/35)


Skill: 0


Subject: Re: WindClan Camp Sun Feb 11, 2018 4:32 am

---

Returning to camp the sickening smell of wolf blood made her want to heave, that and she could smell the stink of not one but two rogues in the clan camp. Spotting Wrenclaw she made a mental note to ask him what had happened with Larkstar, but first the rogue needed to be chased out of camp, they had pups to protect after all, and the warrior code that for some reason she still had faith in decreed that those who were not of their clan be chased out. Walking up she flicked her ears backwards hearing the name Quicksilver on the grey females lips who introduced herself as Misty, slipping around her ears came forward dominantly while her tail lifted demonstrating that she was of higher rank than this rouge. "Get lost rogue!" the female growled dangerously "You stupid enough to think we'll let you just wander into our camp after a calamity! Get your dirty fur out of Windclan Camp before I rip you a new one" leader after leader being hurt, vanishing, killed, was starting to put a dangerous strain on her psyche. The warrior code was supposed to protect them and yet it was failing as yet another Leader was wounded, she wasn't sure if Larkstar had survived whatever had happened to her but Embershard was very sure that she would not be allowing this sooty grey female to present any risk to the surviving pups. "Quicksilvers dead. She was called Lilacsplash with us. You're not welcome here, don't make me ask you to leave again" next time she'd be asking with her teeth and to emphasise this point her lips lifted to reveal her long sharp white teeth that were designed for ripping flesh from bone.

_________________________________________

"War makes man mad..."
"Even though their body's have long returned to dust... their sacrifice lives on."
"We must strive to cherish their memory, and never forget."
"If this is to end in fire, Then we should all burn together"

Other Characters:Ashdust, Blackaddder, Bramblerose, Cheshire , Claire, Curlyriver, Dappledforest, Dragonstar, Eaglevision, Embershard, Glittershine, Honeybadger, Jesterfang, Lana, Melissa, Mustangspirit, Peachblossom, Ravensky, Rosethorn, Shadowheart, Silentstorm, Silverfern, Stormblade, Stormlight, Sunheart, Timescatter/Spacedust, Tremblecloud, White Demon, Willowmist, Windfleck

Wrenclaw
Young Warrior




Posts

: 168


Join date

: 2013-11-04


Location

: Moonwalking across the Moon

RP Stats
HP:


(40/40)


Skill: 0


Subject: Re: WindClan Camp Tue May 01, 2018 9:00 pm

---

Time had passed. Eventually Wrenclaw laid down, his thoughts weary at his loss and his eyelids grew heavy from the exhaustion of the day. His sister was still breathing, but her breath was slow and shallow, and every time she took a breath the male feared that it would be her last. "What have you done to deserve this Lark...?" He thought mournfully, curling close to her and laying down his head. He didn't remember closing his eyes and drifting into sleep, but darkness soon enfolded him nonetheless.
---

When he opened his eyes, a different shade of light filtered into the den then what it had before. The air felt warmer, and the brute wondered with alarm how long he had been sleeping. Glancing around the den, he rose steadily, his muscles stiff with inactivity. Looking down at his sister, he quickly noticed with unease that her breaths had slowed even more, with only the faint rise and fall of her chest signifying that the she-wolf was anything but a corpse. Wrenclaw felt worry spike through him, and his fur bristled with tension. At the same time, he became aware of how dry his throat felt and the pain of his gnawing stomach. "How long have I been asleep? It couldn't have been that long surely..." Yet all of the signs told him otherwise. Feeling hungry and restless, Wren stepped to the entrance of the den and gazed outward.
Strangely enough, everyone seemed in the same position that they had been when he had gone to sleep. But despite that, the snow that had been falling earlier had already stopped and melted away. In fact, the air around them felt quite warm to him. Still feeling groggy, the male padded out into the sunlight, squinting against the glare. His stomach growled angrily, yet Wrenclaw just couldn't feel hungry. Instead he gazed around the camp, his eyes settling on a strange face he didn't recognize. Walking forward, the male perked his ears as he heard Embershard's voice snarl loudly at the stranger, telling her to get lost.
While normally Wren couldn't care less about strange wolves, there was something about this particular wolf that struck a chord with him. The strange she-wolf had called out a particular name, one that sounded familiar and yet he just couldn't figure out who it was. "Quicksilver..?" Embershard's reply made him remember. "Oh that's right! Lilacsplash was Quicksilver before she joined." The rogue wolf in front of him did resemble the deceased she-wolf quite a bit, and Wrenclaw couldn't help but guess that perhaps they had been siblings. A pang of sorrow coursed through his chest. He could feel the strange she-wolf's grief just as clearly as he felt his own. Stepping forward, Wrenclaw intervened before Ember could make a move. It's alright Embershard, I don't think she's a threat." He spoke coolly, glancing at the stranger analytically. From her built and disposition, the male could tell that she was not a fighter, and her overwhelmed gaze and body language made him think that she had not been in a pack for at least a long time. Nonetheless, with everyone weary about strange wolves and with their leader half-dead in the Medicine Den, Wren highly doubted that she would be allowed to join anyways. "I'm sorry but Windclan isn't accepting new members," he replied, his tone aloof. Feeling a twinge of pain for the she-wolf Wren hesitated before continuing. "But I can escort you to the borders... There might be another clan willing to let you in." He waited to hear the strangers's reply.

Silverpup
Pup




Posts

: 14


Join date

: 2017-08-28


Age

: 23

RP Stats
HP:


(10/10)


Skill: 0


Subject: Re: WindClan Camp Mon May 07, 2018 8:18 am

---

Hearing the adults talking the young silver fae rolled into her stomach and sat up yawning. Her large blue eyes blinked as they flicked around until she found Embershard and Wrenclaw standing by a new wolf. Clambering to her paws she made her way over and inserted her little body under the males licking at his legs in an attempt to groom him as her ears pricked up listening to the conversation innocently. She knew that they were discussing Lilacsplash for some reason but the why was something she had missed.

_________________________________________

Misty
Rogue




Posts

: 15


Join date

: 2017-11-01


Age

: 22

RP Stats
HP:


(35/35)


Skill: 0


Subject: Re: WindClan Camp Wed May 09, 2018 12:11 am

---

Misty immediately backed up from the aggressive she wolf. Misty wasnt trying to attack them or anything, all she wanted was for her to find her sister and be with her. When she heard that quicksilver or Lilacsplash had died tears pooled in her green eyes. How could this wolf say something like that to her and then expect her to leave. When another wolf joined the first Misty thought that they were really going to attack her. When the male wolf said she wasnt a threat she agreed with him. Gathering up the little bit of courage that she did have she addressed the wolves before her. "Please i understand im on your land with permission but i have been looking for so long for my sister. And i was looking for a clan to join, i really dont mean any harm but i loved my sister very much so please at the least allow me to say goodbye to her at her final resting spot." Misty pleaded with them, no longer able to hold her tears back. She had come all this way, almost got attcked multiple times, escaped the only home she had ever known only to find out that it seemed no clan wanted her and her sister was dead.

Movement caught her eye as a silver pup came up to the male wolf. Looking at the pup it made her wonder if her sister ever had pups. The pup did kinda look like her sister and somewhat smelled of her. She stepped forward a little to talk to the small pup. "Hello little one, whats your name?" She asked her voice smooth and gentle. Misty was always the one who loved pups, that and she was gentle by nature..

Silverpup
Pup




Posts

: 14


Join date

: 2017-08-28


Age

: 23

RP Stats
HP:


(10/10)


Skill: 0


Subject: Re: WindClan Camp Wed May 09, 2018 4:46 am

---

Silverpups ears twitched at the sorrow in the females voice and her blue eyes to the female as she was addressed. Shifting her body further under Wrenclaw she twisted her head around his foreleg to peer at the silver rouge. "I'm Silverpup. Who are you?" she asked with curiosity as her cheek pressed against the warriors leg. "Who was your sister? I have siblings too." Not sure how much more she should say the slender pup closed her mouth as she attempted to keep her focus on the stranger.

_________________________________________

Misty
Rogue




Posts

: 15


Join date

: 2017-11-01


Age

: 22

RP Stats
HP:


(35/35)


Skill: 0


Subject: Re: WindClan Camp Wed May 09, 2018 5:18 am

---

Misty backed up a little to give the pup spaceso that she wouldnt feel uncomfortable. "My name is Misty, and Lilacsplash as you know her is or i guess now was my sister." Misty was trying to hold back the sadness she felt while talking to the pup. "She was really the only one who like me. Do you like your siblings?" Misty could understand a bit why pack or claclans were so aggressive to trespassers especially with the land that they defended and the young that they protected.

Wrenclaw
Young Warrior




Posts

: 168


Join date

: 2013-11-04


Location

: Moonwalking across the Moon

RP Stats
HP:


(40/40)


Skill: 0


Subject: Re: WindClan Camp Mon May 14, 2018 2:46 am

---

Wrenclaw sighed and glanced sideways as the fay began to tear up, her emotions bubbling forth. While he did feel pity for her, the last thing the male felt like doing was comforting her for her loss, especially with the situation that he had been going through. He was already emotionally drained, and the thought of seeing another wolf breaking down made him want to vomit. Still, he listened quietly as the she-wolf asked to see her sister's final resting place, and looked briefly to Embershard before replying, trying to read the female's expression. "I guess that would be ok.." he replied, not noticing anything awry with that request.
While they spoke, one of Lilacsplash's pups approached and began to make conversation, asking the stranger her name and who her sister was. Wrenclaw looked curiously at the pup, wondering whether or not Silverpup would reveal that the deceased wolf they spoke of was indeed her mother. He supposed there wasn't anything wrong with that, however it would probably make the newly named Misty even more determined to stay knowing that she had family in the clan. Regardless, he stayed quiet while the two talked, pretty certain that the she-wolf was an unlikely threat to the younger pup.

Silverpup
Pup




Posts

: 14


Join date

: 2017-08-28


Age

: 23

RP Stats
HP:


(10/10)


Skill: 0


Subject: Re: WindClan Camp Mon Jun 04, 2018 1:53 am

---

Silverpup nodded her head at Misty's question. "I do their my siblings. Even if they don't all love each other." she yipped before becoming distracted by a spot on Wrenclaws shoulder that had her small frame attempting to stretch up with her paws pressing against his forelegs. Her small tongue flicked out and over the patch her blue eyes had spotted in an attempt to clean it up but only ended up with the silver fae on her back giggling at her fail.

_________________________________________

Sponsored content






Subject: Re: WindClan Camp

---

| | |
| --- | --- |
| WindClan Camp | |
Season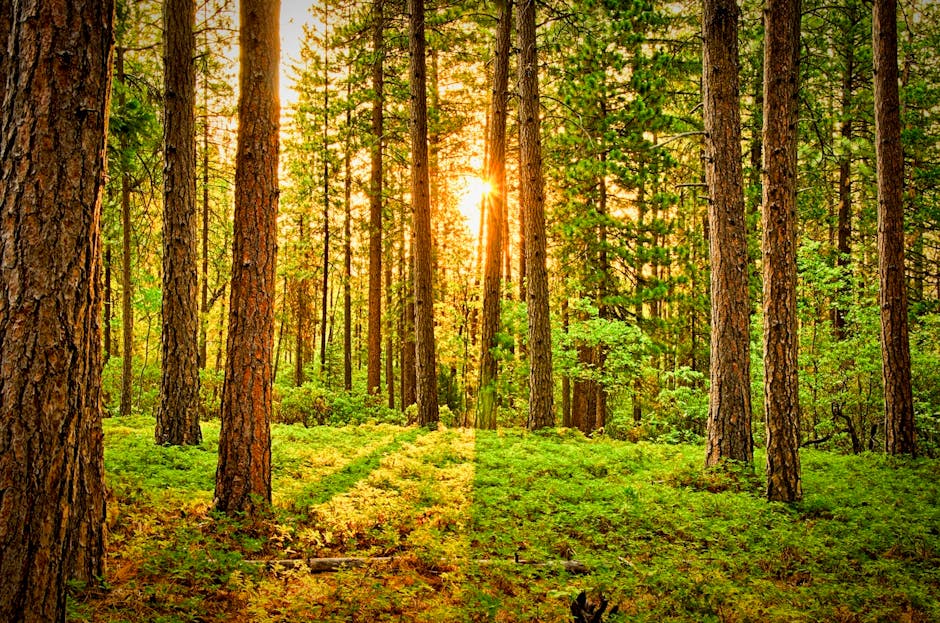 Green-Leaf has finally arrived, and with it the last of the unusually heavy snows are finally melting. The warming days will bring out many of the prey species and hopefully allow the clans to survive, but there is still a dark shadow hovering over them all.

This season's successful numbers are: 1, 2, 3, 5, 6, and 8

Featured Member
Our current feature member is Riverstar! Congratulations, Riverstar has helped put our current event together and has done a huge amount of work in the background of the site which is why she has been awarded This title
Top posting users this month