Author
Message
StarClan





Posts

: 211


Join date

: 2013-07-30



Subject: WindClan Camp Mon Jul 24, 2017 12:15 am

---

First topic message reminder :

A camp surrounded by interwoven brambles and thorns. The WindClan wolves sleep underneath the stars and have no need for dens, except for that of the leader and for the queens. The leader's den is a small, dead-end cave while the nursery is a large hole, buried deep in the ground.
---
Author
Message
Ashfrost
Medicine Wolf




Posts

: 25


Join date

: 2017-07-24

RP Stats
HP:


(35/35)


Skill: 0


Subject: Re: WindClan Camp Thu Sep 07, 2017 1:28 am

---

Spotting the leader, Ashfrost flicked his ears a little. She didn't look too happy, her fur bristling every which way, and there was an odd gleam in her eye. Taking in her words, he gave a short nod, and retraced his steps back into the medicine den. He'd need to take a look at the wounds she'd somehow collected in her adventure out of camp, and she should really know about Lilacsplash. Stepping carefully around the now dead queen, he sought out the herbs that would help her. "Lilacsplash just passed. Sit down, you look like you're going to fall down." Not taking no for an answer, he barely waited for her to sit before getting to work, cleaning and tending her side and her ear in his usual brisk way. "The clan doesn't know, Darkpup is intelligent enough to keep it to himself. He was here when she passed." Finishing with her, he flicked a glance at his den opening, knowing that by now no one would be coming in unless they really needed him. he'd managed to get that sort of reputation in the clan, and in all honesty it didn't bother him one bit. "What have you done?"

_________________________________________

Perfect focus is somewhere between rage and serenity

Other characters: Angus, Ashfrost, Bagel, Blackmane, Darkwind, Direheart, Eclipselight, Follyfoot, Heatherfrost, Hollowfang, Julian, Killian, Riverstar, Skysong, Skywhisper, Sol

Lilysong
Deputy




Posts

: 446


Join date

: 2014-01-08


Location

: Hogwarts School of Witchcraft and Wizardary

RP Stats
HP:


(35/35)


Skill: 0


Subject: Re: WindClan Camp Thu Sep 07, 2017 9:21 pm

---

Lilysong had felt sorrow before, but the depths to which she had sank when she heard news of Lilacsplash's deteriorating health coupled with the loss of Silentpup was unrivalled by anything she had experienced before. She had witnessed the death of Clanmates in the past, but in each case it their ends had come both swiftly and quickly. Now, she could do nothing but sit and watch as he friend's suffering only greatened. Her fate was undeniable inevitable. Problems during birth were often deadly, and judging by the continued degradation of Lilacsplash's health, Lilysong had prepared herself for the worst. The kind-hearted queen had been confined to the nursery in practical isolation apart from Ashfrost's company and the admittance of the occasional visitor, sharing her final dregs of life with the pups she'd given life to. It was almost like a trade of sorts - her life for theirs. It was an extremely unfair, and an extremely sobering reality.
She couldn't deny, however, that she absolutely loved the sight of the pups around the camp. Their youth brought a vibrance to the camp, and she could feel the energy of youth, new life, the excitement that came with the anticipation of new opportunities practically radiating off of their small frames. She found it comforting to focus on that feeling, to latch into their own happiness rather than succumb to the shroud of depression that was rearing its ugly head, threatening to try to drag her under. But she couldn't afford to drown, not now when her Clan needed her. They'd been through so much in the past few moons, and she wasn't going to abandon them now. She would offer them every ounce of strength that she had in her body, just as a Lilacsplash would have had she not fallen ill.
She watched as Silverpup bounded over to Honeybadger, begging her for a story, and Windpup badgered her brother to impart some of his superior warrior wisdom. She thought it amusing that the pups had flocked to the most irritable wolves in the Clan, and she was curious to see both of their reactions. She could have happily sat all day and watched the pups busy themselves, but Ashfrost leading Larkstar away to get some privacy cut one of the last remaining cords in her heart. Such a gesture could mean only one thing, and she couldn't bring herself to look spare a glance at the nursery. She needed to get out of the camp for a little bit. To hunt, to patrol, to collect herbs, it didn't matter. She just needed to busy herself with something outside of the camp for a little while. She couldn't face the reality of Lilacspalsh's passing at right this second. So much had happened in the past few moons, and she needed a release to help her mind process everything that had happened.

_________________________________________

Warrior of WindClan

"A good head and a good heart are always a formidable combination." ~ Nelson Mandela
"A clear and innocent conscience fears nothing" - Elizabeth I


Credit to Larkstar for the lovely avatar

Larkstar
Clan Leader




Posts

: 711


Join date

: 2013-11-03


Age

: 17


Location

: My mind. Does anyone know the way out?

RP Stats
HP:


(30/30)


Skill: 0


Subject: Re: WindClan Camp Fri Sep 08, 2017 1:01 am

---

Larkstar looked down to her paws and sighed when Ashfrost inquired what was wrong. "How can I explain..." She wondered, her eyes drifting over to the body of Lilacsplash within the Medicine Den. She wanted to confess to him everything she had saw, yet she knew well that he would not be pleased to find out the queen's fate. It was already a burden weighing on her mind, sharing it with him would only cause him distress as well. "But if there is anything we can do to help her, surely he would know." Lark continued to gaze down for a moment before making up her mind. She was the leader and he was the Medicine Wolf, surely he had the right to be informed of what had happened! Meeting the male's eyes once again, she took a deep breath and started.
"I didn't say anything about it at the time, but I left earlier to find Heavypaw." She decided not to mention anything about what her apprentice had been doing, as she still hadn't decided on what to do with him herself. "On our way back to camp, we ran into a two-leg with a fire-stick. I.. well, I lost a life. Lark bent her head down and glanced away. She wasn't sure how Ashfrost would respond to this, as leaving the camp alone during all that was happening was a rather reckless thing to do. Still, the fay continued, her voice growing more quiet. "But instead of visiting Starclan when that happened, I went to the Dark Forest instead. A she-wolf there attacked me and that's how I got these wounds." Larkstar went quiet for a moment, her gaze sobering. Her voice was soft and gravely, afraid that someone would overhear them. "The she-wolf told me that anyone who died during the eclipse would be sent to the Dark Forest, regardless of how good or evil they were. And then I saw..." Her jaw trembled for a moment and she hesitated. "...Lilacsplash. She was there. They were....torturing her..." Her words had died down into a whisper, and tears pricked the corner of her eyes. It was difficult to speak about the situation she had experienced, and even more so with the body of the she-wolf right there in front of them. Lark sighed and looked away, grief clouding her gaze as she waited for a response.

Avalanchepup
Pup




Posts

: 22


Join date

: 2017-08-10

RP Stats
HP:


(10/10)


Skill: 0


Subject: Re: WindClan Camp Fri Sep 08, 2017 3:58 am

---

Avalanchepup walked into the nursery and started tidying up the nest he had made for himself. He pushed down the middle of the moss to flatten it down and then lifted the edges to make it appear almost like a bird's nest in a way. He wanted it to be as warm as possible and then spotted his adoptive siblings nests far away from his. He whimpered and lowered his ears sadly. He missed Lilacsplash so much that he often asked himself why he decided to stay here in the first place.

Eclipsepup
Pup




Posts

: 5


Join date

: 2017-09-05


Age

: 21



Subject: Re: WindClan Camp Fri Sep 08, 2017 5:34 am

---

Eclipsepup sat up immediately at the sound of someone entering the nursery. She straightened out her posture and flattened her ears as the dog moved ever so closer to her. Why was he so close to her? Why was he sad? Was he trying to get her pity or was he trying to get her to admit what she'd done? Quickly growing overwhelmed in anxiety, Eclipse shot up and snapped at his heels before bouncing towards the entrance of the nursery. She shot him a glare and snarled. "You better watch yourself dog," with a growl she turned around and made her exit.

Her brother Darkpup had nearly ran into her. He came bearing news she'd already feared she'd hear. Mama was gone. She was with StarClan now. She frowned and tried not to let her despair show on her face so she quickly turned away from him and ran towards the medicine den. It can't be true! He's lying. She's just sick, she told herself. Yeah, just sick. She's okay.

She trotted up to the entrance and poked her nose inside. "Ashfrost? Darkpup says mama's gone. Can I see her?" she whimpered. She'd never really spent too much time around the medicine wolf, she'd always been away sulking.

Thornfur
Young Warrior




Posts

: 23


Join date

: 2017-07-25

RP Stats
HP:


(40/40)


Skill: 0


Subject: Re: WindClan Camp Fri Sep 08, 2017 10:21 pm

---

Lilacsplash' predicament was unfortunate but not insurmountable. The Clan would grieve and then move on as it always had and always will. Losing a friend was never easy, but it was something that one had to accept and not allow their feelings to snowball and become a hinderance. He understood feeling remorse and sadness - StarClan knew he would feel sorrow for Lilacsplash's passing when the time actually came - but to allow those feelings to become a distraction seemed illogical and unacceptable to the dark furred male as he sat off to the side of the camp, his broad shoulders hunch and his face contorted in its usual antisocial arrangement. He knew that his sister would struggle with her friend's passing, but he would not succumb to the temptation to wallow. Such an act would be unproductive and, by extension, an insult to Lilacsplash's memory - she would not have wanted her passing to result in the Clan failing to function effectively, he was sure of it. Plus, they now needed to provide for six extra little bundles of pent up energy, much to Thornfur's dismay.
He stared at Windpup as he barrelled over to him, his expression unwavering as the silver and brown pup spouted a torrent of words, requesting that Thornfur teach him how to fight. Why was he being pestered to teach the pups warrior skills? He found the process of tutoring apprentices tedious enough, and even they had more self control than a wolf as young as this. He rolled his eyes in exasperation, but he did admire Windpup's eagerness to get a head start. Perhaps he'd show him a thing or two. "Just this once," he grumbled reluctantly, fixing the pup with a firm stare, "I have better things to be doing than entertaining your little fantasies." That, of course, was a lie. There weren't enough available wolves currently in camp to form a patrol of any sort, but he didn't want Windpup to badger him all the time about teaching him something new, and he especially didn't want to give his siblings an invitation to make similar requests either. That being said, he'd have to find something to busy himself with.
If Thornfur had to teach him anything, he wanted to teach Windpup a little self defence that might actually be of some use to him at his current size. "Being smaller puts you at an instant disadvantage in a traditional fight, but there are ways that you can use this to your advantage." He sat up straighter as the words came tumbling out of his mouth, not willing to admit it to himself that he didn't actually hate the attentive gaze of the little pup as much as he had anticipated. "One such way is to leap onto your opponent's back so that you're out of reach of their teeth and claws, allowing you to land a few blows of your own." He shuffled his paws, now slightly uncomfortable. Windpup was very eager to learn, and he felt the need to make sure that he didn't decide to practise  this new fighting technique on Thornfur himself. He didn't want a pup crawling all over him. Having him sat where he was was already too invasive to his personal space. "Your siblings won't expect you to make a move like that. Go and see if you can take one of them by surprise and beat them in a fight." He hesitated for a moment, trying to think of a further point to persuade the pup to take himself elsewhere, "Prove to me that you're worthy to be a WindClan warrior." It was a somewhat pitiful attempt to distract the pup from himself, but he made the attempt nonetheless, hoping that he would take the bait without any further persuasion.

_________________________________________

Thornfur of WindClan

"Discipline is the bridge between goals and accomplishment." ~ Jim Rohn

"One's philosophy is not best expressed in words; it is best expressed on the choices one makes... and the choices we make are ultimately our responsibility." ~ Eleanor Roosevelt



Last edited by Thornfur on Sat Sep 09, 2017 1:23 am; edited 1 time in total

Ashfrost
Medicine Wolf




Posts

: 25


Join date

: 2017-07-24

RP Stats
HP:


(35/35)


Skill: 0


Subject: Re: WindClan Camp Sat Sep 09, 2017 12:59 am

---

(OOC: Hey guys, Ashfrost hasn't actually told anyone Lilac is dead yet so.... only Lark and the two pups know right now)

The cranky wolf gave Larkstar a stern look, but she wasn't a pup that needed watching over. She was an adult, and the leader.

"Perhaps next time take a patrol with you."

He still said it. At least it had been her that had been hit, Heavypaw didn't have any spare lives to spare. Giving a sigh, he tucked away his herbs now that he'd finished tending to her, thinking through what she'd said. he wasn't exactly surprised at her news - Honeybadger had said at the beginning of all this that Starclan wouldn't be helpful. And yet, he was fairly sure that there was a way for them to be saved, an inkling that was perhaps from a Starclan-sent dream a few months ago. Not mentioning it in case he was wrong, he glanced at her again.

"There's nothing we can do now. Get back on your feet, tend to the clan, hold vigil for the queen. With the sun free, it should be easier to find prey for leaf bare."

Glancing over at the small voice from the entrance, he heaved a sigh. Of course Darkpup had told his favourite sister, but at least they both had the brains to keep it to themselves.

"Come in,"

he muttered grumpily. She was a strange thing, the biggest born, but she hadn't grown much since, and her siblings had easily caught up to her size. Curious, but not entirely unexpected.

"Larkstar, is there anything else you wanted?"

Blunt and to the point as always, he was grumpy about his space being invaded yet again.

_________________________________________

Perfect focus is somewhere between rage and serenity

Other characters: Angus, Ashfrost, Bagel, Blackmane, Darkwind, Direheart, Eclipselight, Follyfoot, Heatherfrost, Hollowfang, Julian, Killian, Riverstar, Skysong, Skywhisper, Sol

Avalanchepup
Pup




Posts

: 22


Join date

: 2017-08-10

RP Stats
HP:


(10/10)


Skill: 0


Subject: Re: WindClan Camp Sat Sep 09, 2017 9:23 am

---

This post was removed for the following rule break:

Starclan wrote:

● ACCURACY: It is presumed that you read each post that is made since your previous post before answering the thread. Make sure that you do this in order to keep up to speed with what other user's characters are doing.

No other wolves currently know of Lilacsplash's death except for Ashfrost, Darkpup, Eclipsepup, and Larkstar.

It is also advised that Cherrypaw check their account regarding a pm. Thank you for your attention.

Lilysong
Deputy




Posts

: 446


Join date

: 2014-01-08


Location

: Hogwarts School of Witchcraft and Wizardary

RP Stats
HP:


(35/35)


Skill: 0


Subject: Re: WindClan Camp Sat Sep 09, 2017 11:17 am

---

The arrival of Avalanchepup was a most welcome distraction. Lilysong listened intently as the little white dog whimpered in confusion, telling the tale of his sister's belligerence, and felt the urge to comfort him. Eclipsepup had already gained a reputation in her mind for being a little fiesty when it came to her mother, and not one for those with a sensitive heart to engage at such an emotional time. But she could hardly blame Eclipsepup for lashing out. She could only imagine a fraction of what all of Lilacsplash's offspring were feeling right now, and it was no small wonder that the pup had lashed out. She nudged the distressed Avalanchepup gently with her nose, fixing him with an affectionate stare. "Kindness is not always a virtue awarded to everyone, Avalanchepup. Although, everyone is deserving of it." Lilacsplash's pups were a lively bunch with a large range of personalities, and it didn't take much imagination for Lilysong to see how some of them may view Avalanchepup as an outcast as he had not actually been born to their dying mother. "You can expect everyone to be a bit emotional right now with Lilacsplash as ill as she is"- StarClan knew she felt so - "but it won't be like this forever. Hearts heal with time, you just have to have the patience to see it through. Everyone deals with pain differently." With that, Lilysong found that she didn't really know what else to say to the little pup that might comfort him, or any of his adoptive siblings in fact. She felt pain for her friend's ailment but this was their mother. She could hardly imagine how their young brains were processing their grief, or if they really understood how much of an impact it would have on their futures. Kiaspirit has also be disturbingly absent for a while now, and Lilysong was bribing to fear that these pups had become orphans. The Clan would look after them, of course, but the absence of both obvious parental figures could have a great impact on the pups.

_________________________________________

Warrior of WindClan

"A good head and a good heart are always a formidable combination." ~ Nelson Mandela
"A clear and innocent conscience fears nothing" - Elizabeth I


Credit to Larkstar for the lovely avatar

Larkstar
Clan Leader




Posts

: 711


Join date

: 2013-11-03


Age

: 17


Location

: My mind. Does anyone know the way out?

RP Stats
HP:


(30/30)


Skill: 0


Subject: Re: WindClan Camp Sat Sep 09, 2017 8:15 pm

---

Larkstar met eyes with the Medicine Wolf, listening to his advice and frowning. "Nothing we can do at all..?" Surely he didn't expect her to just leave Lilacsplash there for all eternity did he? Having her dead was one thing, but having her spirit alive and tormented was just something she just couldn't ignore. Opening her mouth to protest, Lark was stopped by the little voice that sounded at the entrance of the Medicine Den. She turned and gazed upon Eclipsepup, the little fay's sorrowful question sending more pangs of grief into her heart. Deciding that it probably wasn't the right time to continue this discussion, Larkstar sighed and shook her head softly. "No...that's all. Thank you Ashfrost." Although he hadn't been particularly helpful with the information regarding Lilacsplash, he had given her advice and healed her wounds. Deciding to leave the den and let the pup be alone with her mother, Larkstar padded past stopping at the entrance of the den to leave a word of comfort. "I'm very sorry Eclipsepup. Your mother loved and cared for you very much I know." She dipped her muzzle and touched the fay's head gently, her eyes full of heartache.
Larkstar then padded into the clearing, watching the wolves around her continue in their business. She felt tired, so tired after the exhaustion of losing a life and then battling with those Dark Forest wolves. But she didn't want to sleep, as the memory of that shadowy realm still lingered on her mind, and she knew that sleeping would only cause those memories to return. No, for now she would put her clan responsibilities first, a burden that she had to contend with as being a clan leader.
Larkstar padded up to the High-rock, before leaping upwards onto the top. "All wolves old enough to catch their own prey, join beneath the high-rock for a clan meeting." Her voice resonated throughout the camp, and she waited a few minutes for everyone to gather before starting.

Avalanchepup
Pup




Posts

: 22


Join date

: 2017-08-10

RP Stats
HP:


(10/10)


Skill: 0


Subject: Re: WindClan Camp Sat Sep 09, 2017 8:32 pm

---

This post was removed for the following rule break:

Starclan wrote:

● ACCURACY: It is presumed that you read each post that is made since your previous post before answering the thread. Make sure that you do this in order to keep up to speed with what other user's characters are doing.

No other wolves currently know of Lilacsplash's death except for Ashfrost, Darkpup, Eclipsepup, and Larkstar.

It is also advised that Cherrypaw check their account regarding a pm. Thank you for your attention.

_________________

Avalanchepup listened to Lilysong and whimpered at the words she spoke of. He whimpered after she finished before his ears pricked forward towards Larkstar as the fae called for a Clan meeting. Wondering what it was about he scrambled towards where they would gather for it and looked up at Larkstar quite happily, perhaps this was his ceremony? He wagged his curly tail behind him and his brown eyes twinkled with excitement.

Lilysong
Deputy




Posts

: 446


Join date

: 2014-01-08


Location

: Hogwarts School of Witchcraft and Wizardary

RP Stats
HP:


(35/35)


Skill: 0


Subject: Re: WindClan Camp Mon Sep 11, 2017 4:25 pm

---

Avalanchepup didn't seem to have been comforted by Lilysong's words, continuing to whimper despite her efforts. She hadn't meant her words to have such an affect, but she could do little more as the pup tore off to assemble in front of the High-rock as Larkstar summoned them for a meeting. Glancing at the medicine den, Lilysong suspected that she may know what at least some of Larkstar's announcement may be about. She'd be surprised if Lilacsplash lasted much longer now, if she hadn't gone already.
Lilysong hauled herself to her feet, a weariness emanating off her body as she padded over to the High-rock and sat herself down in-front of the stone structure. Her limbs felt unusually heavy as she sullenly dragged them along, feeling the threat of tears in her eyes. But her own tiredness couldn't compare to the look of exhaustion in Larkstar's eyes. She suspected that something had happened to Larkstar that she had yet to tell the Clan about - if she planned on telling them at all - but Lilysong still admired her resilience and devotion to the Clan. Even with so little energy, her leader still managed to find the strength to get up on that rock and fulfill her duty to her Clan. For that, Lilysong would always admire Larkstar, and she sent a thoughtful smile upwards to where Larkstar sat waiting on the High-rock as the rest of the Clan filtered forwards.

_________________________________________

Warrior of WindClan

"A good head and a good heart are always a formidable combination." ~ Nelson Mandela
"A clear and innocent conscience fears nothing" - Elizabeth I


Credit to Larkstar for the lovely avatar

Guest
Guest





Subject: Re: WindClan Camp Mon Sep 11, 2017 6:06 pm

---

F O X  . P U P
~ ~ ~ ~
The young wolf's gaze shifted at the sound of the Windclan leader's voice. Her words were strong and clear, and filled his pricked up ears as he listened. "All wolves old enough to catch their own prey, join beneath the high-rock for a clan meeting." She called. He turned his head to the side, curious; he was old enough to be appointed an apprentice now. Hesitantly, he stepped toward Lilysong and sat down next to her. Above, Larkstar stood upon the high-rock, looking extremely tired. He returned her look for a moment, a slight gleam in his eye, and then he looked down at his paws, and began to wonder why the she-wolf was looking so exhausted. He exhaled loudly through his nose.


Eclipsepup
Pup




Posts

: 5


Join date

: 2017-09-05


Age

: 21



Subject: Re: WindClan Camp Mon Sep 11, 2017 11:44 pm

---

Eclipse pup didn't stay in the medicine den for too long. The longer she stayed near her mother's body the more guilty she felt. She retreated back outside in time to hear Larkstar call for a Clan meeting. She already could guess what it was about. She quietly sat down next to the others and waited for Larkstar to continue with her announcement.

Guest
Guest





Subject: Re: WindClan Camp Tue Sep 12, 2017 10:51 pm

---






C Y P R E S S

" Follow me into the endless night "

Cypressrunner bounded into camp as he realized he was late. Larkstar was starting a Clan meeting! He wondered what it would be about. He sat down among his clanmates and waited for her to continue.

" I can bring your fears to life "








Larkstar
Clan Leader




Posts

: 711


Join date

: 2013-11-03


Age

: 17


Location

: My mind. Does anyone know the way out?

RP Stats
HP:


(30/30)


Skill: 0


Subject: Re: WindClan Camp Wed Sep 13, 2017 12:30 am

---

Larkstar watched as the wolves below her gathered, forming a group beneath the shadow of the high-rock. She still felt tired and mournful, yet she managed to push a smile onto her face despite the struggle. There was time to mourn for her friend later, right now there were ceremonies to preform and she had to be strong for her clan. "There are a few ceremonies we must preform today. Foxpup, please step forward." She gave the young male a small grin as he stepped up. "From this moment, until he has earned his warrior name, this apprentice shall be known as Foxpaw. Cypressrunner, you will be mentor to this apprentice. You are a true and trusted warrior, and I hope you will pass this knowledge to your new apprentice." She nodded for the two wolves to touch noses and paused a moment before continuing. The next announcement was something she had given much thought too. Traditionally, the ceremony that was about to take place would usually happen right after the leader returned from getting their nine lives from Starclan. Yet the Windclan leader had delayed the announcement to give more consideration to the choice. "Next, I've decided on a deputy. I say these words before Starclan so that they may hear and approve my choice. Lilysong will be the new deputy of Windclan. She is a caring and noble warrior, and will make a fine deputy for the clan." The She-wolf met gaze with her new deputy, who she had much confidence would succeed. Larkstar knew that Lilysong was a firm but gentle creature, and would help there remain peace both within the clan and out.
"Foxpaw! Lilysong!" She called out, cheering along with her clanmates of the newly promoted wolves. After the cheering died down, the leader paused a moment, her gaze beginning to grow more somber.
"However, I'm afraid there's one more announcement I must make. Many of you have known that Lilacsplash has been taken ill lately. I'm sorry to say that she passed away earlier today." While Lark knew of the queen's much more dreaded fate, she had decided that the rest of the clan did not need to know any of that knowledge. It would add to the grief that they would already have. Larkstar had lost her smile and instead her face showed a mournful expression. "Tonight we will sit vigil for her and the life of dedication she gave to the clan. May Starclan accept her spirit." Guilt flashed through her as she spoke the last part. "But that's all just a lie isn't it?" The queen was not going to be taken in by Starclan, yet Larkstar did not know what else to add. Hesitating a moment longer on the rock, the fay finally leaped down, her back paw scraping irritatingly against the stone.

Dappledpup
Pup




Posts

: 3


Join date

: 2017-08-10


Age

: 21


Location

: Failing, but trying to succeed

RP Stats
HP:


(10/10)


Skill: 0


Subject: Re: WindClan Camp Wed Sep 13, 2017 1:08 am

---

The pup wandered out of the nursery and stared around at the camp with his wide blue eyes, the world was so much bigger and larger than he imagined. He was heavy set, built strong and slow not light and fast, making him stand out a little in the clan where speed and litheness were preferred. Self conscious about all of that, he often kept to himself or hung around Blackpup, he shook out his thick dappled fur and shivered. It had gotten cold recently and he wasn't quite sure he liked it, still he'd be okay, padding towards the medicine den as he wanted to see his mum, he slipped into the den and came to a rude abrupt halt, mum wasn't breathing why wasn't she breathing? "Mum? Mummy?" he came closer and nudged her jerking back as he realized she was cold, what was wrong with her? Maybe she was just sleeping and was cold or maybe it was just a trick and she'd sit up and nuzzle him into a hug like she always did. Nudging her again and again he grew more and more upset the longer she didn't respond, "mummy wake up, you have to get up mum! Please I don't like this trick, I want a hug mama please, please be okay" tears were welling in his eyes and he started to shake his words getting louder and more upset the longer he talked to the point where he was in crouching beside her sobbing, begging her to get up he didn't understand why she was ignoring him, she'd never been like this before. Had he done something bad and she was punishing him? Nestling close to her and burying his nose in her familiar pelt the heavy set pup was deaf to the clan meeting that'd been called, deaf to those around him. All he was registering was the fact that there was something gravely wrong with his mummy, sobbing into her fur the little male continued to beg her, demand her, attempt to persuade her to get up and talk to him in her sweet voice, to groom him and tell him she loved him more than there were stars in the sky. Lilacsplash didn't respond, her soul gone from her body and instead being tortured and maimed in the dark forest, she couldn't hear his cries over her own screams. Dappledpup was completely unaware that he was interrupting a ceremony with his cries and begs to his precious sweet mum who'd loved every single one of her pups with all her heart, feeling cold and alone, the little man too young to comprehend death huddled close to his mother

_________________________________________

Honeybadger
Elder




Posts

: 24


Join date

: 2016-04-06


Age

: 21


Location

: Scolding whippersnappers

RP Stats
HP:


(30/30)


Skill: 0


Subject: Re: WindClan Camp Wed Sep 13, 2017 4:54 am

---

Resting in a spot in the sun when she was pestered by three young voices, the elder female opened her eyes and yawned listening to the goings on of the camp, the elder sat up and studied the three puppies surrounding her. Considering her young audience, Honeybadger allowed her mind to drift to come up with a story that would be suitable as she was fairly certain she'd scarred Foxpaw for life with her last story. "how about a story about Ashfrost, he's only been with the clan for six moons you know, he has quite a story to tell" and she knew it fairly well after all the two were very close to the point that had they been younger perhaps they would have become mates. He'd given her some of his past through her nosy proddings and thus she'd discovered quite a few interesting bits and pieces about him. Stretching happily as the sun was back and was warming her bones, Honeybadger as usual ignored the clan gathering that was going on, nobody thought of her as part of this clan anyway just a leech on the resources. She'd given so much to the clan and now it was admittedly bitter for her to be shoved to the side like she didn't matter anymore, not allowing herself to wallow in self pity she paused hearing Dappledpups cries, and knew then that Lilacsplash had passed on, her ears flicked back and grief surprisingly showed in her brown eyes, they were so young to loose their mother.


_________________________________________

"I was old before your parents were thought of let alone born!"
"My three teeth and I could take you on whelp!"
"Don't talk to me about my grandson, Direstar was an idiot"
"You haven't got the sense you was born with"
"Two paws in the grave, two free to kick your butt"
"Suck it up, until you've given birth to pups, and watched them die, young man, you can't complain about pain"


"Stop your whining and walk it off!!"





Other Characters: Ashfall, Blackaddder, Bramblerose, Cheshire , Claire, Curlyriver, Dappledforest, Delilah, Dragonstar, Embershard, Frozenfeather, Glittershine, Honeybadger, Jesterfang, Lana, Maplebreeze, Melissa, Mustangspirit, Peachblossom, Rosethorn, Shadowheart, Silentstorm, Silverfern, Stormblade, Stormlight, Sunheart, Timescatter/Spacedust, Tremblecloud, White Demon, Willowmist, Windfleck

Windpup
Pup




Posts

: 5


Join date

: 2017-08-10


Age

: 21


Location

: Being the best windclan warrior ever~

RP Stats
HP:


(10/10)


Skill: 0


Subject: Re: WindClan Camp Wed Sep 13, 2017 4:55 am

---


The young pup had abandoned Thornfur when Larkstar called out the ceremony, not caring that he was much to young the silver flecked boy took his place amongst the others his bright blue eyes fixed on the leader on the stone. Listening carefully to what she had to say, when she mentioned Lilacsplash confusion registered on his face, that was stupid his ma wasn't dead he'd seen her just that morning however his younger brothers sobs sounding out from the medicine den had his ears flattening back against his head and his tail tucking. "No" he whispered softly to himself, it couldn't be true. His mother was fine! She'd sing him to sleep and call him little warrior, she had too, he needed her she was so important to him, she was his ma. Getting up he stumbled towards the medicine den and seeing Dappledpup there, his heart broke, she was gone, he'd never hear her voice again, no more songs, no more nicknames, no more laughter, no more love, no more baths. "no, no no no no no nonono" he repeated the simple word over and over again backing up until he tripped over his own tail and lost his balance upon his paws. He wasn't crying! Windpup never cried he was strong and good and never ever cried, however he could feel his eyes welling up and the fur beneath them growing wet. He didn't know where to turn, who to go to, feeling surrounded and claustrophobic the male was desperate to get away from it all, but he didn't know how and so sat there quivering his eyes firmly fixed on Lilacs still unmoving corpse.


Silverfern
Warrior




Posts

: 101


Join date

: 2016-01-17


Age

: 21


Location

: New Zealand

RP Stats
HP:


(30/30)


Skill: 0


Subject: Re: WindClan Camp Wed Sep 13, 2017 4:57 am

---


Returning from the border with grim news as on the way back she'd been stopped by Foodspirit, Silverfern found Larkstar just after the ceremony and trotted over to speak to her"Larkstar, Foodspirit, He's going back to a Zoo whatever the heck that is mate, he's abandoned his pups..." just after informing Larkstar of this cries erupted from the medicine den, unhappiness entered the silver eyes of Siverfern. She'd passed on and now the pups were orphans, angry at Foodspirit for abandoning his family she lashed her tail and dug her toes into the earth beneath her. She didn't often get wound up, however family was important to her you didn't abandon your family and you didn't abandon those you loved. Growling softly the she wolf wanted very much to turn about and go find Kaispirit to dig her teeth into his mangy pelt, instead however she turned and stalked over to Lilysong hoping the gentle and genuine she wolf would be able to soothe the anger that flashed underneath her fur. Sitting down and flicking her tail around herself she dipped her head in a brief greeting, unsure of what to say at this point in time. Lilacsplash's pups, what would they do now? They were lucky that their mother had been able to hold on long enough for them to be weaned off of her milk. However it seemed that the stars were fated to steal the gentle mother from the clan, closing her silver eyes she hung her head sadly grief replacing the anger, the feelings of sadness and anger swirling around in her heart and her head. Sad and Furious at once, she felt unsteady and almost tormented, why was there so much death everywhere? Did starclan enjoy toying with wolves lives like it was some kind of twisted game? She wasn't sure, wasn't sure at all.


_________________________________________

"Kia Kaha"
"uh yeah.. gidday"
"She'll be right mate"
"A few logs short of a barbie"
"You're fluffin' about like an old chook!"
"up the boohai shooting pukeko's with a long-handled shovel"
"I've been internalizing a really complication situation in my head"Silvers updated song

Other Characters: Ashfall, Blackaddder, Bramblerose, Cheshire ,Claire, Curlyriver, Dappledforest, Delilah, Dragonsteel, Embershard, Frozenfeather, Glittershine, Honeybadger, Jesterfang, Lana, Maplebreeze, Melissa, Peachblossom, Rosestar, Shadowheart, Silentstorm, Silverfern, Stormblade, Stormlight, Sunheart, Timescatter/Spacedust, Tremblecloud, White demon, Willowmist, Windfleck

Sponsored content






Subject: Re: WindClan Camp

---

| | |
| --- | --- |
| WindClan Camp | |
Season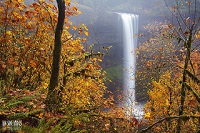 Finally the cooler days of Leaf-fall have arrived, the forests are decorated red and gold, while the nights have grown a little chillier. Theres still plenty of prey but as leaf-fall goes on it'll start to dwindle rising tensions between clans as each clan struggles to prepare for Leaf-Bare
IMG Credit
Member of the month
Novembers member of the month is Blackwidow! For being active and kind
Top posting users this month