| | |
| --- | --- |
| WindClan Camp | |

Author
Message
StarClan





Posts

: 220


Join date

: 2013-07-30



Subject: WindClan Camp Mon Jul 24, 2017 12:15 am

---

First topic message reminder :

A camp surrounded by interwoven brambles and thorns. The WindClan wolves sleep underneath the stars and have no need for dens, except for that of the leader and for the queens. The leader's den is a small, dead-end cave while the nursery is a large hole, buried deep in the ground.
---
Author
Message
Larkstar
Clan Leader




Posts

: 734


Join date

: 2013-11-03


Age

: 18


Location

: My mind. Does anyone know the way out?

RP Stats
HP:


(30/30)


Skill: 0


Subject: Re: WindClan Camp Thu Aug 31, 2017 4:56 am

---

The she-wolf turned her gaze to the camp entrance as Wrenclaw poked through, and she couldn't help but give a sigh of relief at his arrival. At least there was now one less wolf she needed to worry about, though she still felt a troubled at the disappearance of her apprentice. "He's too young to be wandering by himself in this weather." With the howling wind in Windclan and the sudden snow in Sunclan, who knew what other dangers lurked about. A part of her remained irritated that he had disobeyed her orders, but mostly she was just concerned for his safety and well-being. "I should send a patrol out to find him... No, everyone's been out of camp so much already. And he couldn't have gone far surely." Larkstar narrowed her eyes once more and scanned the camp, though she already knew well that he was not there. She turned to Embershard once more and asked, "Did you happen to see Heavypaw when you were outside of camp?" Giving the other she-wolf a concerned glance, she waited and heard her response, frowning when Ember confirmed that they hadn't. She sighed slowly, feeling some amount of unease again. "He left camp without permission and I haven't seen him." Lark was more talking to herself when she made the comment, but it was loud enough for the other warrior to hear. Shaking her head, the leader frowned as she decided on what to do. "Hmm. I'll just go out and bring him back to camp. He couldn't have gotten far." Sparing another glance at the she-wolf, Larkstar dipped her head politely to end the conversation and then padded forward. It occurred to her that clan leaders might have to inform others where they were incase they were needed, so she stopped short and turned back to Embershard. "Er, if anyone needs me, tell them I'll be back in a few moments." With that she resumed her course and loped forward entering the cool duskiness of the moors.
~The Old Orchard~

Guest
Guest





Subject: Re: WindClan Camp Sat Sep 02, 2017 2:49 pm

---

(I'm posting from my brother's computer and from my phone for now, I apologise for the layout and my lack of knowledge about the event - if I'm honest I'm a bit confused. Sorry if I've gotten anything wrong.)

The little wolf poked his head outside the entrance of the den, sleepily. He blinked his blue eyes, which now had a tinge of amber, and stepped forward. He was greeted with the sound of the howling wind, and what seemed to be the darkness of night. He let out a little yip of fear; his fur was fluffed up as if it would defend him and his ears were flat against the back of his head. If it wasn't for his curiosity he would have retreated back into the safety and warmth of the nursery. Around him, the calm and familiar atmosphere had changed, and he could feel it. Larkstar was no where to be seen, but there were plenty of other adults he knew around - what surprised him the most however was a white fluff covered pup. His eyes widened and if it wasn't for the fact he was hungry and scared, he would've wanted to play; he had been the only pup in Windclan for a long time. After staring for what seemed like forever, frozen in place by the howling winds, he trotted over, almost stumbling in the dark, and joined the group made up of Thornfur, Lilacsplash and the new pup, who he stared at in confusion. Foxpup had definitely grown. His marks had started to form on his pelt and the slight tinge of his adult eye colour both suggested this. He looked up at Thornfur, the warrior he had learnt about his stance from, and furrowed his brows. "What's happened?" It was at that moment, he noticed just how unsettled everyone else looked. A fog had claimed the outside of the camp, as if daring them to leave.

Avalanchepup
Pup




Posts

: 23


Join date

: 2017-08-10

RP Stats
HP:


(10/10)


Skill: 0


Subject: Re: WindClan Camp Sat Sep 02, 2017 10:38 pm

---

Avalanchepup saw the other pup (Foxpup) come out of the entrance of a den and saw as the pup walked over to him, Lilacsplash, and a male wolf he had yet to know the name of (Thornfur). He snuggled closer to Lilacsplash, whimpering softly. "I miss my mom." he said sniffling. He crouched down lower and just sobbed.

Thornfur
Young Warrior




Posts

: 23


Join date

: 2017-07-25

RP Stats
HP:


(40/40)


Skill: 0


Subject: Re: WindClan Camp Sun Sep 03, 2017 10:08 pm

---

Larkstar mentioned Heavypaw's absence before effecting her own abrupt departure. Thornfur's deep frown followed her as he watched the final whisp of her brown fur disappear through the entrance, having announced her purpose for leaving but not her destination. He strongly disagreed that it was wise for her to leave alone - she knew how dangerous it was, she herself had forbidden anyone wandering on their own due to the dangerous conditions - but she was gone from sight before he could argue. Foxpup's arrival was a welcome distraction, but he had little in the way of comfort to offer the confused pup - he himself didn't fully understand what was happening. But Foxpup looked unsettled, so Thornfur sought to comfort him. "I'm not entirely sure, Foxpup, but you're safe here with us," Thornfur offered, casting another fleeting glance at the veiled sun, "but this here is Avalanche." He motioned towards the whimpering new arrival, shifting uncomfortably as the pup cried out for his mother. He may not have much of a paternal instinct, but he was sure that Lilacsplash would take good care of him well from now on. "Perhaps you should take Avalanche into the nursery, Lilacsplash. Get him settled in and keep him as sheltered as possible from the wind."

_________________________________________

Thornfur of WindClan

"Discipline is the bridge between goals and accomplishment." ~ Jim Rohn

"One's philosophy is not best expressed in words; it is best expressed on the choices one makes... and the choices we make are ultimately our responsibility." ~ Eleanor Roosevelt

Avalanchepup
Pup




Posts

: 23


Join date

: 2017-08-10

RP Stats
HP:


(10/10)


Skill: 0


Subject: Re: WindClan Camp Mon Sep 04, 2017 6:36 am

---

The newly-named Avalanchepup lifted his head, oily tears wetting the small fellow's muzzle as he stared out at Thornfur as he spoke to Lilacsplash. He snuggled closer to the silver she-wolf belly and whimpered. He was hungry and she had no milk. He feared he might die without food but he had to face facts. He stood up and tried to find the den Thornfur spoke of so he came out of Lilacsplash's warmth and headed towards the center of camp. After a few seconds he pathetically fell onto his belly as he came to Foxpup's side. He was not even half the young pup's weight yet or age for that matter. He shivered in the cold air and then ran back to the warmth of Lilacsplash's body - or it would've been, if he hadn't closed his eyes and snuggled into Thornfur's coat instead. He quickly didn't recognize the brutes scent and so yelped in fear and then hid from Thornfur under Lilacsplash's tail.

Lilacsplash
Deceased




Posts

: 77


Join date

: 2014-06-09


Age

: 22


Location

: Inside a wheres wally book

RP Stats
HP:


(35/35)


Skill: 0


Subject: Re: WindClan Camp Tue Sep 05, 2017 1:58 am

---

Watching the pup fondly she was well aware that there was nothing she could do milk wise, however he might be old enough to start trying solids, instead of staying snuggled with her he went to wander somewhere else and for some reason took fright and nestled into Thornfur before yelping in fright. Shooting him a sharp look when he tried to tell her how to raise the pup she got up to her paws and lead Avalanchepup over to the fresh kill pile, selecting a piece of deer off of the pile she ate a fair bit of it before regurgitating it for the pup to eat. It'd be easier for his body to digest the meat now, encouraging him to eat it, he was in the middle of eating when a sharp pain in her abdomen made her whimper. It was the start of a very long, complicated labor for Lilacsplash, her pups were a little too large for her body and so in the medicine den she lay in a nest straining and panting. It took several long painful hours for her pups to be born, somewhere in the early stages she had lashed out at Kaispirit in such pain and agony that she hadn't wanted the male hovering around her. He'd been so airy fairy and 'you're doing fine' 'you're doing well' to the point where she'd lost her temper. Five pups were born and had been cleaned and were suckling rather greedily, when Avalanchepup showed up to try and get some of her milk the female flattened her ears and growled at him. Her pups needed the milk more than the dog pup, he was old enough to start being weaned onto meat after all and as of this moment her chief concern was looking after her pups. She had some time to nuzzle into her five pups and quietly named them, in Ashfrosts hearing as he was the only one in the den whos head she hadn't bitten off, "Windpup, Lilacpup, Dappledpup, Silverpup and Darkpup" she told the medicine wolf quietly nudging each one as she named them. Filled with love for her five perfect pups a powerful painful contraction ripped through her, it took her almost three hours to get the final pup out. The white and black female, pup was nearly twice the size as the others and was born backwards, it didn't seem to be breathing but it was the medicine wolfs quick actions that encouraged the little girl to begin breathing.

With all of the pups suckling from her, Lilac never left the medicine den again. The damage done to her by the pup that had been influenced by the dark forest to try and kill the gentle female, she managed to stay alive long enough for her pups to start to be weaned, during this time Avalanchepup was never allowed to suckle from her, the female knowing her pups needed her milk to survive whereas the other pup had the ability to eat solids.. Honeybadger and Ashfrost were her constant companions, Honeybadger surprisingly becoming like a second mother to the litter of pups and doing everything that Lilac couldn't' do for them. They'd just moved onto almost constant solids when Lilacsplash lost her fight with the complications that had plagued her ever since she'd birthed Eclipsepup and all of the wolves in the clan were well aware that if Eclipsepup hadn't been born Lilacsplash would have survived. She left behind six pups, Kaispirit, and the rest of the clan that had welcomed her into their midst. Thankfully her pups would now survive, thanks to Ashfrosts efforts to keep her alive long enough that they could live without her.

~Lilacsplashes end~

_________________________________________

"I think a lot but I don't say much"
"The quieter you become, the more that you hear"
"No the world's not perfect but with you, It's better than it's ever been"

Other Characters: Ashdust, Blackaddder, Bramblerose, Cheshire , Claire, Curlyriver, Dappledforest, Dragonstar, Eaglevision, Embershard, Glittershine, Honeybadger, Jesterfang, Lana, Melissa, Mustangspirit, Peachblossom, Ravensky, Rosethorn, Shadowheart, Shadowsnake, Silentstorm, Silverfern, Stormblade, Stormlight, Sunheart, Timescatter/Spacedust, Tremblecloud, White Demon, Willowmist, Windfleck

Avatar Base Credit

Ashfrost
Medicine Wolf




Posts

: 30


Join date

: 2017-07-24

RP Stats
HP:


(35/35)


Skill: 0


Subject: Re: WindClan Camp Tue Sep 05, 2017 1:59 am

---

Noticing that Lilacsplash's labour had begun, Ashfrost urged her surprisingly gently into the medicine den, wanting to keep a close eye on her. By the time she lashed out at her mate, he banned anyone else from coming into the den. He didn't like being crowded anyway, and the new mother would need time to herself. She seemed to be having no trouble with the first few pups, so he didn't bother her, simply staying in the den and checking on his herbs just in case. Glancing over as she named the pups, he nodded, remembering which one was which so that he could then avoid the little annoyances. With the final pup giving her problems, he did his best to help the gentle female, finally getting the big black and white pup out. His quick actions luckily saved her and Lilacsplash, and it wasn't long before all the pups were suckling again.
Not allowing the female to leave until he was happy with how she was going, he kept a close eye on her and the last born pup. There was something about the black and white one that made him want to keep watch over her, despite his dislike of pups. He tolerated Honeybadger being in the den, but allowed no more than one other wolf in the den at a time. Lilacsplash needed her rest, and the pups needed their mum as long as they could have her. As the pups weaned, he did his best with the ailing mother as she faded, making her passing as peaceful and painless as he could. She didn't deserve to die in pain, and he made sure of that for her, and for the pups, and for the rest of the clan.
Surprisingly, he seemed to be the only one who didn't blame Eclipsepup for the death of her mother. He'd sensed a darker presence as the pup had been born, and it wasn't her fault for being bigger and having a difficult birth. Having pups was never guaranteed to be easy, so he took the little one somewhat under his paw. He didn't mind her questions about the herbs, though he was still his usual short self with all the pups.

_________________________________________

Perfect focus is somewhere between rage and serenity

Other characters: Angus, Ashfrost, Bagel, Blackmane, Darkwind, Direheart, Eclipselight, Follyfoot, Heatherfrost, Hollowfang, Julian, Killian, Riverstar, Skysong, Skywhisper, Sol

Embershard
Warrior




Posts

: 87


Join date

: 2015-11-25


Age

: 22


Location

: earning 8 pokemon Gym Badges

RP Stats
HP:


(35/35)


Skill: 0


Subject: Re: WindClan Camp Tue Sep 05, 2017 5:36 am

---

It'd been a rough month and a bit with Lilacsplashs's life in the balance, returning to camp with three rabbits hanging from their scruffs in her jaws she dumped them on the fresh kill pile and sighed to herself. It was all a little overwhelming, still things were going well considering it was leaf bare and prey was starting to become scarce. Still there was plenty of prey worth catching out there, shown by her generous catch. Shaking herself off and glancing up at the sun she decided that she'd find a place to sit comfortably and enjoy the rest of the day, unaware that Lilacsplash had just passed, the red wolf walked over and sat down in her favourite spot. She'd not said much to Wrenclaw after what had happened at the border when the wind had howled and snow had fallen, unsure how to take him obviously thinking he saw Weedfang. She herself had gotten used to being more isolated in the clan, although she still missed Diamondfang and Obsidianshard, scratching a spot on her belly with a back leg she lay down and sprawled over the ground quite comfortably. Yawning, her thoughts drifted, not really paying much attention to what was going on around her, she followed the code and for now that was enough for her. She wasn't hopeful enough to think that she'd find someone like Lilacsplash had, wolves that dedicated their life to the code didn't have time for that kind of frivolous activities, she didn't have time, she had her clan and that was enough. Sniffing and closing her amber eyes she tried to think of something else, and ended up thinking about the details of what had happened when the sun had been blocked from the clans.

_________________________________________

"War makes man mad..."
"Even though their body's have long returned to dust... their sacrifice lives on."
"We must strive to cherish their memory, and never forget."
"If this is to end in fire, Then we should all burn together"

Other Characters:Ashdust, Blackaddder, Bramblerose, Cheshire , Claire, Curlyriver, Dappledforest, Dragonstar, Eaglevision, Embershard, Glittershine, Honeybadger, Jesterfang, Lana, Melissa, Mustangspirit, Peachblossom, Ravensky, Rosethorn, Shadowheart, Silentstorm, Silverfern, Stormblade, Stormlight, Sunheart, Timescatter/Spacedust, Tremblecloud, White Demon, Willowmist, Windfleck

Avalanchepup
Pup




Posts

: 23


Join date

: 2017-08-10

RP Stats
HP:


(10/10)


Skill: 0


Subject: Re: WindClan Camp Tue Sep 05, 2017 6:34 am

---

Avalanchepup was currently laying outside the nursery, surrounded by play-mates but not really in the mood to play. He sort of missed Lilacsplash and wished he could still see her around here, cuddle in her warmth, but he can't. He had made very little friends since he had remained distant from the other pups and he seemed the only wolves he knew around here was Embershard and Larkstar. He whimpered - he was lonely. His ears pricked up as he heard his stomach growl and he padded over to the fresh-kill pile, taking out a rabbit and slowly eating the whole thing himself. He let out a silent belch and then looked towards the camp entrance/exit, so tempted to go out there and see the world even though he needed to stay in here.

Blackpup
Pup




Posts

: 5


Join date

: 2017-08-24

RP Stats
HP:


(10/10)


Skill: 0


Subject: Re: WindClan Camp Tue Sep 05, 2017 6:55 am

---

The leggy little pup bounded out of the nursery, searching for her friend Honeybadger. The elder was just so full of exciting stories and tips and tricks and so many things! Sniffing around, it wasn't long before she pinpointed the old female and danced over on her long black legs. Tripping over them more than a couple of times, she ended up rolling to bump against the crotchety female and grinned up at her. "Hi Honeybadger!" she chirped, not bothered that she'd bumped into the usually grumpy wolf, and that her legs were more than a little tangled together. "How are you today? Do you have any stories or tips or tricks that I can practice on?" Unravelling her too long legs, she hopped up onto her paws, wagging her tail madly and tilted her oversized ears towards the elder. "Please?" Of course she wasn't going to forget that all important word. She had to be polite, of course! Especially to such a wise elder.

Windpup
Pup




Posts

: 6


Join date

: 2017-08-10


Age

: 22


Location

: Being the best windclan warrior ever~

RP Stats
HP:


(10/10)


Skill: 0


Subject: Re: WindClan Camp Tue Sep 05, 2017 6:59 am

---

Now about three moons old and full of life the young pup strode out of the medicine den unaware at what had just happened to his mother, she'd given into death only a few moments after he'd left her. Spotting Avalanchepup sniveling again he rolled his eyes, honestly he was so pathetic, now Windpup, Windpup was not pathetic. He was going to grow up and become the best wolf in the clan, why he was sure even Larkstar would see that and make him deputy. Liking the sound of Windstar some day the flecked wolf wagged his tail while thinking about what he could do, spotting Thornfur a well respected warrior of the clan he bounded over to him skidding to a halt. The silver and brown wolf grinned up at him "Hiya Thornfur! I'm goign to become the best warrior ever! Can you teach me some hunting or or fighting moves? I want to get a head start!" Surely anyone could see that he'd become the very best like no one ever was. Prancing in place on his silver paws, his blue eyes remained focused on the dark warrior, he wasn't quite sure where Kaispirit his dad was or he would have asked him. The only pup apart from Lilacpup that genuinely thought that Kaispirit was a better dad than Ashfrost, he often followed his dad around asking him plenty of questions. Looking back towards the nursery for a bit his eyes narrowed in a slight glare at Eclipsepup, she was the one who'd made his mama unwell, he didn't like her very much despite the fact that when they'd been born she was twice the size of him, now he and his four siblings had shot up while Eclipsepup grew slowly. She should have died! She hurt mama, no one hurts my mama Turning his attention back to Thornfur he resumed his prancing in place unable to keep his paws still at the thought of such an esteemed warrior teaching him how to hunt or fight.

Silverpup
Pup




Posts

: 14


Join date

: 2017-08-28


Age

: 23

RP Stats
HP:


(10/10)


Skill: 0


Subject: Re: WindClan Camp Tue Sep 05, 2017 6:59 am

---

Silverpup padded close to Ashfrost with a dreamy look in her eyes she had never been able to connect with Lilacsplash what with the constant battle she had been in. Instead the dreamy grey pup had bonded with Honeybadger and the male she was currently beside. To her they were her parents and she loved them a lot. "Where's Honeybadger?" She asked unaware that the female who had given birth to her was gone. She just wanted to hear a story from her mother, something she always enjoyed because she could see what was being described in her mind.

_________________________________________

Eclipsepup
Pup




Posts

: 7


Join date

: 2017-09-05


Age

: 22

RP Stats
HP:


(10/10)


Skill: 0


Subject: Re: WindClan Camp Tue Sep 05, 2017 3:23 pm

---

Little Eclipsepup... not so little. While her littermates tumbled around camp, she stayed in the shadows of the nursery. Her large body was already big enough to be an apprentice, but she didn't want to be one. She locked eyes with Windpups' for a brief second, but long enough to notice the hatred in the young pup. The silver and white pup looked away and buried herself into her nest.It should have been me. Now everyone hates me. Mama hates me too, Eclipse didn't bother shedding tears out of pity for herself. There wasn't a point. She was the only one who knew she didn't mean to kill her mother, so no one was too terribly concerned with her well being. She was okay with it, actually. This meant she could quietly starve to death without anyone noticing. Plopping down onto her side, she rolled over and exposed her soft belly to the air, gently closing her eyes. Let them come for me. I want to see my mama.

_________________________________________

Guest
Guest





Subject: Re: WindClan Camp Tue Sep 05, 2017 4:25 pm

---

F O X  . P U P
~ ~ ~ ~
The mysterious events that had affected the clans were now long gone, and the chilly and tense atmosphere of Leaf-fall had settled across the clans. Food would now be scarce as prey began to gather their own food and resources to hibernate, and conflict would occur more between the forces of Thunder, River, Shadow, Wind and Sun. Breathing in, the adolescent lowered his gaze from the sky, and looked across the camp. The wet grass swayed in the wind below his toes as he gripped the dirt. Blackpup and Silverpup were both bothering Honeybadger, while Windpup chattered excitedly to Thornfur. Away from their siblings, was Eclipsepup, and by the fresh-kill pile, he noticed Avalanchepup, who was busy eating a rabbit. He narrowed his eyes at the white pup, still not sure if to trust their sudden appearance in the clan or not, and he bared his teeth slightly, before jerking his head away, blunt claws sticking further into the dirt. He would soon be an apprentice and didn't have time to play with pups anymore, and soon he would have to train hard to become a warrior so he could protect and feed the clan. Foxpup shock his damp orange coat and clambered onto his feet, his fur being ruffled by the wind.

EDIT: Fixed.



Last edited by Foxpaw on Mon Sep 11, 2017 5:34 pm; edited 4 times in total

Wrenclaw
Young Warrior




Posts

: 168


Join date

: 2013-11-04


Location

: Moonwalking across the Moon

RP Stats
HP:


(40/40)


Skill: 0


Subject: Re: WindClan Camp Tue Sep 05, 2017 8:00 pm

---

The days passed by, but to the male it was all a blur. He had only eaten when Lark nagged him, and his fur remained rather dull and unkempt. The first few days after finding out Weed was dead was a mix between feeling intense anguish and feeling nothing at all. He preferred the nothingness, as it was less painful and made doing duties to his clan at least somewhat bearable. Wrenclaw was already a closed and reserved person, but lately he had become a recluse, either sleeping or spending time out on the moor alone. Patrolling to the Sunclan border had become unbearable, and he had volunteered to go hunting many times just to get out of having to visit his old rendezvous spot with Weedfang. The grief he felt had slowly turned from a sharp pain to a dull ache. If he thought about it, the dull ache would grow to become overpowering, so he just simply tried his best to keep it at the back of his mind.

Still, Weedfang's last words haunted him, more then he could ever realize. "Stay loyal..." Her voice echoed around in his brain, and though he understood that if they hadn't meant she wouldn't have died, he wondered how his loyalty to the clan could prevent something like that happening again. Her words of there being another she-wolf whom he would love also resonated in his mind. At the moment, there weren't that many she-wolves in his clan. There were Silverfern and Lilysong, but those two had grown closer and Wren had suspected that they had taken a liking to each other. There was also Embershard, but surely she would judge him to be disloyal and reject any offers he made. And Wrenclaw certainly wasn't fond of or felt attracted to any males in the clan, besides, Weedfang had specifically said a she-wolf.
All these thoughts and more ran through the brute's mind as he sat closer to the edge of the camp, gnawing on an old deer bone. The object had long since had been wiped clean of any traces of meat, yet Wrenclaw found it therapeutic to gnaw on. It helped him focus his thoughts and decide on what to do. "Why did you have to leave me here alone?" He thought, imagining himself asking Weedfang this within his head. There wasn't a day that went by where he didn't think about her or the time they had spent together. But it was all lost now, and nothing he could do would ever bring those times back. Hearing the voices of the young pups, the male glanced in their direction and flattened his ears. Lilacsplash had given birth within the past moon, and her little bundles had been tumbling around the camp nonstop. While Wren usually enjoyed watching pups as they played, the noise they created made it hard to concentrate. Carving deeper into the bone, the brute continued his gnawing, his thoughts resuming back to finding another wolf that Weed said he would supposedly fall for.
"It doesn't matter what you think or feel, what matters is that you remain loyal.." Did that mean he would have to put his own sentiments aside for the sake of his clan? The thought didn't appeal to him, but it was what the she-wolf had told him. "Who is the most loyal wolf in the clan?" As if on cue, Embershard padded into the camp, several rabbits hanging from her jaws. His eyes fell briefly on her, and a thought stirred in his mind. "Embershard is as lawful as Lark, and strict with the warrior code." But there was a certain amount of hesitation in his thoughts. "But I don't feel anything like that towards her...besides she wouldn't accept me after what I was doing with Weedfang." But still, she hadn't been rude to him at all since he had broken off his relationship with the Sunclan wolf. And it occurred to him that she herself had lost someone dear to her with the death of Obsidianshard and the disappearance of Diamondfang. The male stopped his carving and frowned. "Is...that who you meant Weedfang?" He wished more then anything that he could speak to her again, yet such a dream was futile.

Guest
Guest





Subject: Re: WindClan Camp Wed Sep 06, 2017 6:44 am

---

|| heavypaw ||

" Lost you... "

Heavypaw arrived at camp before Larkstar, sure he'd get his head bitten off if he dragged his feet waiting for her to catch up. She was always too concerned for his safety to care about her own. Exhausted and hungry, the apprentice plopped down into his nest, not paying too much attention to the chaos that was erupting from the nursery. It was about time Lilacsplash had her pups, and he couldn't be more happier to have more future warriors in the Clan. His only issue was the fact that leaf-bare was coming- and coming fast. He didn't know if they would be able to survive, especially if this prey shortage were to continue.

He closed his eyes and allowed himself to sleep. His fears of what he'd see when he opened his eyes consumed him so much that it drained him of the mental energy he used to fight it. Before he knew it however, he was out cold.

~

Heavypaw opened his eyes to see an unfamiliar environment, yet he felt as if he'd been here before. He rose to his paws and stretched himself out, all the aches in his muscles were just... gone. It was too weird, so he decided to investigate this dark forest. There was hardly any light,

so he squeezed his eyes shut several times to try and rush the process of adjusting to the darkness.

There were several scents of other wolves that were foreign to him, but among the scents was the stench of blood.

Curious, Heavypaw followed the trail until sounds of yelps, snarls and screeching grew louder and louder until he flinched with how many there were. It sounded as if there was a mass slaughter happening. Quickening his pace into a trot, he found a large clearing with several battle scarred wolves who were sparring. But they weren't practicing the same way warriors of the Clans would, they were using their teeth and brute strength, drawing blood and beating their opponents with the sheer strength of their bodies. It was horrifying. Blood splattered everywhere, staining the ground beneath them as they mauled each other.

One drop caught the tip of Heavypaw's muzzle, and he instinctively swiped it off. But in doing so,

one of the wolves had noticed his movements and released his prey from his deathly tight grip.

"Well well well,"

the massive male stepped off and gave him a swift kick before approaching the apprentice. A wicked grin formed on his face as it felt like he stared straight into Heavypaw's soul.

"We've been waiting for you. It's about time you showed up,
actually. Shame you waited until the eclipse to do so, though. We could have started your training much, much sooner."

Heavypaw blinked.

"Training?"

The strange white male turned to his comrades and let out an echoing cackle, as if what he'd said was a joke.

"You mean to tell me, wait, you didn't know? Oh that's precious."

He stepped closer to Heavy and the apprentice quickly retaliated by scooting back.

"Aww come on man. You killed Mapleblossom so effortlessly, it's almost a crime! Could put ol' Chinook here to shame really."

An oddly marked female only shot them a sideways glance before snorting and wandering off.

"So tell me kiddo, what's your name?"

the male asked him, ignoring Chinook.

"It... it's Heavypaw.""My name is Eclipsestar. Welcome home."

~

With a jolt of horror Heavypaw shot up in his nest. This nightmare had been going on for moons now. It seemed to be getting increasingly worse ever since Lilacsplash had grown ill. She'd been spending more and more time in the medicine den anymore, her pups were growing up quickly. Most of the pups were out bouncing around camp, except for little Eclipsepup. Well, she wasn't really

that

little, but she was the youngest between all of them. She was sulking in her nest and didn't really seem to want to speak to anyone. But that seemed to suite her siblings just fine.

Odd,

Heavypaw thought with a tilt of his head.

" ...found myself "

posting code done by lilypadlils



Last edited by Heavypaw on Wed Sep 06, 2017 7:19 am; edited 1 time in total

Darkpup!
Pup




Posts

: 5


Join date

: 2017-09-02


Age

: 22

RP Stats
HP:


(10/10)


Skill: 0


Subject: Re: WindClan Camp Wed Sep 06, 2017 6:56 am

---

Waking up late, as usual, the dark pup wandered out of the medicine den in silence. he'd stayed behind, nuzzling with his ma as she'd passed. He was grateful that she hadn't been in pain, though. Ashfrost had explained it quietly, for some reason the cranky old wolf tolerating his many questions. Yawning, for he was still tired, he looked around and spotted Eclipsepaw sitting on her own. Giving a sigh through another yawn, he padded over to her. He was pretty sure that he was one of the few who didn't blame the little pup. After all, who was dumb enough to blame a pup for being too big? It hadn't been hurt fault, it was just something that happened. Nosing her gently, he gave her a quiet look before speaking in his soft voice. "Ma's gone," he murmured, sitting with her. "She said to say she loved us all though."

Ashfrost
Medicine Wolf




Posts

: 30


Join date

: 2017-07-24

RP Stats
HP:


(35/35)


Skill: 0


Subject: Re: WindClan Camp Wed Sep 06, 2017 7:02 am

---

Tending to Lilacsplash's body in silence, the old wolf had urged all the pups out, knowing that the sharply intelligent Darkpup would know what had happened. At least one of the pups accepted Eclipsepup. Giving Silverpup an exasperated look, he pointed her back outside. "Out," he said shortly. he had things to take care of, a leader to inform about Lilacpslash, and he wasn't in the mood for pups when he'd only just got the last of them out of his den. "She'll be in the sun. Go." Not allowing anyone else in the den while he finished with the gentle wolf's body, he nosed her cheek gently, sadly. She'd had a hard last couple of months, but her pups would survive. He and Honeybadger would make sure of that. Padding out, he glanced around the camp, wanting to know where Larkstar was. She'd need to know about Lilacsplash's passing before she heard about it from the rumours winging their way across camp.

_________________________________________

Perfect focus is somewhere between rage and serenity

Other characters: Angus, Ashfrost, Bagel, Blackmane, Darkwind, Direheart, Eclipselight, Follyfoot, Heatherfrost, Hollowfang, Julian, Killian, Riverstar, Skysong, Skywhisper, Sol

Larkstar
Clan Leader




Posts

: 734


Join date

: 2013-11-03


Age

: 18


Location

: My mind. Does anyone know the way out?

RP Stats
HP:


(30/30)


Skill: 0


Subject: Re: WindClan Camp Wed Sep 06, 2017 7:50 pm

---

Larkstar trotted into camp a little later then Heavypaw, her breathing still escalated and her fur somewhat bristling. The fay knew that none of the clan, especially Lilac's pups, needed to know of the late queen's fate. Speaking of the pups she spotted a few padding around the camp, but just gazing at them filled her heart with unspeakable sorrow. They were so lively, so full of innocence. No, she would never let it be known to them what had happened, lest they become miserable and broken.
Lark scanned the camp wearily making sure every wolf was accounted for. She noticed Ashfrost padding out of his den, and the she-wolf made her way over to him. "Ashfrost? I need to speak with you." Her voice was softer then normal and her pelt still bristled. If there was one thing Lark was not good at, it was hiding her body language. She couldn't understand how Wreclaw and some of the others did it so well. "Alone." She added quickly, giving a quick glance at the pups that wandered the camp.

Silverpup
Pup




Posts

: 14


Join date

: 2017-08-28


Age

: 23

RP Stats
HP:


(10/10)


Skill: 0


Subject: Re: WindClan Camp Thu Sep 07, 2017 1:14 am

---

Her ears dropped slightly at Ashfrosts short tone but she wagged her tail when he told her where Honeybadger would be. She trotted out of the den and looked around the camp for the elder. However she giggled as she spotted a butterfly in an out of the way place. She carefully crept up to it and laid down staring at it. "So pretty you be." She whispered before remembering what she had been doing before. The small grey pup wriggled away from the butterfly and found Honeybadger on the other side of the clearing. "Honeybadger!" She said bounding over. "Can we have a story? Please!"

_________________________________________

Sponsored content






Subject: Re: WindClan Camp

---

| | |
| --- | --- |
| WindClan Camp | |
Season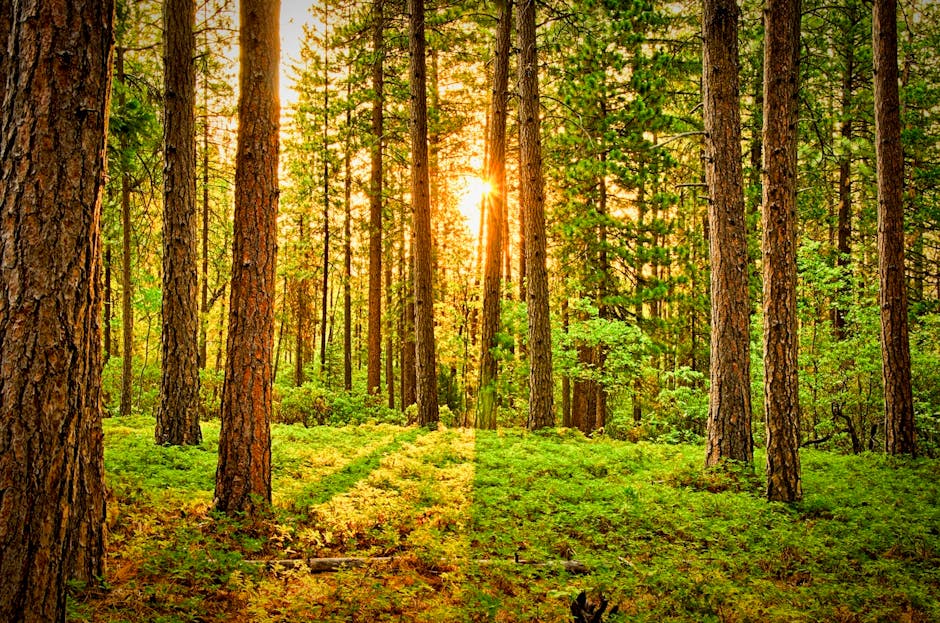 Green-Leaf has finally arrived, and with it the last of the unusually heavy snows are finally melting. The warming days will bring out many of the prey species and hopefully allow the clans to survive, but there is still a dark shadow hovering over them all.

This season's successful numbers are: 1, 2, 3, 5, 6, and 8

Featured Member
Our current feature member is Riverstar! Congratulations, Riverstar has helped put our current event together and has done a huge amount of work in the background of the site which is why she has been awarded This title
Top posting users this month