Author
Message
StarClan





Posts

: 210


Join date

: 2013-07-30



Subject: The Fire Swamp Mon Jul 24, 2017 12:09 am

---

First topic message reminder :

It is really like the opposite of its namesake. Rather marshy with quicksand and stunted trees. It is easy to lose a scent here, and also easy to get lost in the mist that rolls in rather quickly once the sun begins to set and dusk arrives.
---
Author
Message
Minkfur
Deputy




Posts

: 505


Join date

: 2013-11-03


Age

: 16


Location

: In the land of corn and absolute dullness.

RP Stats
HP:


(40/40)


Skill: 0


Subject: Re: The Fire Swamp Fri Aug 25, 2017 6:11 am

---

Minkfur glanced around her surroundings, sniffing slightly as wind brushed past her. However, before she could recognize any scents, she heard Thrushheart speak. Lifting her head and wagging her tail somewhat, she felt relief upon seeing his form. Dipping her head, she inhaled slightly and murmured, "Nightstar wanted me and Blackwidow to gather anyone outside of camp. This fog is too thick... Don't want anyone getting lost." She then shook off her pelt, sitting down and glancing over her shoulder. She hoped nobody else was out there, especially pups or apprentices. Yet, she figured they'd know better. Sighing, the she-wolf glanced back towards Thrushheart. "I hope he'll address the clan about this..." she muttered, before pausing. "Do you know where Ghostheart is?" Minkfur shifted her gaze to what little she could see of the male.

Guest
Guest





Subject: Re: The Fire Swamp Sat Aug 26, 2017 3:55 am

---

Relief filled her as she saw Dragonsteel make his way over to them. Though she did shake her head at him leaving negore them but she trusted that he would make it back alright. When Minkfur came up to her side she brushed her tail over the female she like Minkfur. And was glad that she made it. Blackwidow coughed as Thrushheart got towards them. "Is Ghostheart with you guys i cant smell anything really. I wonder if its like this in all the clans."

White Demon
Warrior




Posts

: 14


Join date

: 2017-08-10


Age

: 21


Location

: Tricking people

RP Stats
HP:


(30/30)


Skill: 0


Subject: Re: The Fire Swamp Sat Aug 26, 2017 7:43 am

---

He'd been searching for an old friend of his after finally escaping the ring, he'd heard some rumors that a big grey wolf with a scar on his chest had joined one of these 'clans' that hung around these parts and so naturally he was quite interested to see how it all went. His thick white fur made him blend in with the thick fog that covered the land, it was cloying and left a strange taste in his mouth, sneezing he perked up when he managed to pick up a scent. Following the familiar scent he came to a halt when he saw three wolves, staring at them and picking out that infact they weren't his friend the white dog lifted his head proudly and spoke in his thickly accented voice "Greetings wolves! I am Ze white demon, also alised as the Stonesnatcher" his french accented voice was calm and confident his brown gaze picking up that two out of three were females whom he didn't fight. After all his specialized move that had earnt him the title of Stonesnatcher only worked on males "I am searchin' for an old frien' of mine. Goez by the name of Steel, big grey wolf with scar about here" he lifted a paw to cross on his own chest where abouts the scar would be "Point me in his direction and I shall be on my way" the big red and black female was pretty enough in a dark way, he liked her. The brown and black one was a little young for his tastes, although they both seemed to not have a sense of humor, which made him want to flirt with them to mess with them a little. Perhaps not while he was asking them for help, perhaps later, yes later that would do fantastically.

_________________________________________

"Go and boil your bottoms"
"you sons of a silly person"
"I fart in your general direction!"
"I don't want to talk to you no more"
"You don't frighten me! English pig dogs."
"you empty-headed animal food trough wiper!"
"No, now go away or I shall taunt you a second time!"
"Your mother was a hamster and your father smelt of elderberries! "
"Ma Cherie, the sun may be blocked out but you shine with enough light to guide my way"Signature Credit

Thrushheart
Warrior




Posts

: 47


Join date

: 2013-11-07

RP Stats
HP:


(35/35)


Skill: 0


Subject: Re: The Fire Swamp Sat Aug 26, 2017 8:28 am

---

Thrushheart gave a slight nod when Minkfur explained their presence. "Understandable." Did this mean that the fog went clear over to the camp? It certainly was unusual, then. He wondered if the mist had even originated from the Fire Swamp. "I haven't seen Ghostheart, actually. I thought that he was either lagging behind or stuck around at camp." Had the other warrior gotten lost in the mist? Thrushheart thought that it would be nearly impossible to find one's way out of it. "I hope he didn't get lost. Hopefully the mist will clear up soon." How long would it last? He hadn't much time to ponder that when he heard an unfamiliar voice. He turned his head towards it before realizing that it belonged to a dog. "Uh, hi," he replied. He hadn't expected to run into any loners other than Cheshiregrin. "Yeah, I've seen Steel." He gave a glance toward Minkfur and Blackwidow to see what they wanted to say. Thrushheart didn't just want to point the dog in the direction of the camp unless the others agreed.

_________________________________________

~Thrushheart, warrior of ShadowClan

Minkfur
Deputy




Posts

: 505


Join date

: 2013-11-03


Age

: 16


Location

: In the land of corn and absolute dullness.

RP Stats
HP:


(40/40)


Skill: 0


Subject: Re: The Fire Swamp Sat Aug 26, 2017 1:10 pm

---

Minkfur sniffed the air as well, despite how much it irritated her. The air was too thick for her liking. Sighing, she glanced towards Blackwidow with a small growl. "I can't smell him either. We might have to search around or go back to camp without him," she grunted, before noticing a figure approaching. "Ghostheart?" The she-wolf perked up for a moment, only to be disappointed upon seeing an unfamiliar dog. Narrowing her eyes and flattening her ears, the young warrior was about to question him before he introduced himself and stated his intent. Still wary and untrusting, Minkfur nodded slowly with a growl, "We've seen him. Why do you ask? What do you want from him? How can we know you can be trusted?" She had taken quite a disliking towards strangers after Pandamask's murder- no other clan could be trusted anymore. No outsiders.

Guest
Guest





Subject: Re: The Fire Swamp Sun Aug 27, 2017 1:01 am

---

Blackwidow frowned at the sight of a dog around these parts. And why was he looking for Dragonsteel anyways. " My name is Blackwidow and since you are looking for him I can assume you know that you are on Shadowclan land. Though I dont trust you, I have no intention of leaving anybody in this mist. I will take you to our leader and he can decided whether or not to send you on your way. Do you have plans to join Shadowclan or are you just wanting to talk with your friend?" She asked the weird sounding male. She turned to the others. "When we head back to camp try and see if you can pick up Ghosthearts scent, if not we will look for him in camp or alert Nightstar. We will leave when this dog here has answered my questions."

White Demon
Warrior




Posts

: 14


Join date

: 2017-08-10


Age

: 21


Location

: Tricking people

RP Stats
HP:


(30/30)


Skill: 0


Subject: Re: The Fire Swamp Sun Aug 27, 2017 6:36 am

---

He had been about to reply to the brown and black wolf that all he wanted to do was talk to him, if they would rather him be off their territory then tell his friend where they could meet. When the black and red wolf opened her mouth, she sounded rather rude and as if she was the leader of this pack instead of someone else. Narrowing his eyes the dog opened his mouth "I have no interest on who your leader is female, although are you his mate? You are acting like a leader yourself... I wish to meet an discuss words with my friend and although you look down on me for being a dog I can take care of myself in this infernal mist thank you" She ordered the others about like she was a leader as well, perhaps she manipulated the strings of the leader and that was the reason for her behaviour. He drew himself up and added "If you wish for me not to be here then I will wait at a border, and you may tell Steel I await him at one" he looked down his muzzle at the female. Heh, she was fond of herself was she not? Interesting, perhaps she was second in charge even? Oh well it wasn't his concern, he was more interested in finding Steel and speaking with him. whatever she was she had no right to order him around, and thus her demands meant nothing to him, he would not go with her wherever she wanted like she seemed to expect him to. He was a fighter not a house pet, he stood his ground bravely not caring it was three against one, the male was of no consequence he'd be easily defeated no the real challenge would be the females if it came to a fight.

_________________________________________

"Go and boil your bottoms"
"you sons of a silly person"
"I fart in your general direction!"
"I don't want to talk to you no more"
"You don't frighten me! English pig dogs."
"you empty-headed animal food trough wiper!"
"No, now go away or I shall taunt you a second time!"
"Your mother was a hamster and your father smelt of elderberries! "
"Ma Cherie, the sun may be blocked out but you shine with enough light to guide my way"Signature Credit

Minkfur
Deputy




Posts

: 505


Join date

: 2013-11-03


Age

: 16


Location

: In the land of corn and absolute dullness.

RP Stats
HP:


(40/40)


Skill: 0


Subject: Re: The Fire Swamp Sun Aug 27, 2017 7:20 am

---

Minkfur warily looked over the canine, her eyes narrowed, obviously irked by his presence. Though he did seem friendly enough, the female prepared herself for any... unpleasant surprises. She then raised her head, sniffing the air. No other unfamiliar wolves seemed to be around. Scowling, the young she-wolf glanced towards Blackwidow after the male had spoken. Lifting her head, Minkfur curled her lip to reveal a sharp fang, her contempt rather obvious. "I say we just fetch Steel and bring him here to him. This mutt could be a spy. Or a murderer. If he has no intent on staying here, he shouldn't know the location of our camp whatsoever, anyways..." she woofed, glaring at the white dog. She already had a disliking to dogs- mysterious dogs asking for clanmates by name were all the more hated.

Nightstar
Clan Leader




Posts

: 175


Join date

: 2017-07-24


Location

: ShadowClan

RP Stats
HP:


(40/40)


Skill: 0


Subject: Re: The Fire Swamp Sun Aug 27, 2017 7:43 am

---

Nightstar stood just concealed in the dense mist as Blackwidow spoke to the white dog who appeared to be asking for Dragonsteel. His fangs were bared at her ordering of the other wolves like she was a leader still even after she chose to step down and the idea she was his mate actually had him laughing. It rolled through the mist coldly as he slowly emerged allowing his form to show. "Blackwidow my mate?" he replied to the male shaking his head, "Why would I want someone who pines after another who probably ran away to get away from her?" He came to a halt near the small group and looked the white dog in the eyes with consideration. "What is your name and why do you seek Steel? Are you from his past?" he asked him. His tone was not rude or cold but rather neutral as he mentally assessed the male before him. He could see the cunning in his eyes and his form hinted strongly at a fighters form, whoever he was he was not to be underestimated.

_________________________________________

Shadows of the Night

Black dark shadows of the night,

across the sleeping earth they creep,

slithering and crawling, they obscure the light,

as they try to steal your soul to keep.

The shadows spread, begin to mingle,

becoming ever stronger in their evil intent,

maliciously seeking souls from the vulnerable,

they journey on and will not relent.

They silvery moon, she grants them life

and gives the shadows their umbras guise,

so pray they do not find you, to cause you strife,

if they do, beware, do not open your eyes.

When the black velvet night grows old,

dying; as the early morning begins to dawn,

the shadows retreat from here they evolved,

as the sun rises  and a new day is born.

~Jacqueline Nash

Avvies done by Lark and Heavy

White Demon
Warrior




Posts

: 14


Join date

: 2017-08-10


Age

: 21


Location

: Tricking people

RP Stats
HP:


(30/30)


Skill: 0


Subject: Re: The Fire Swamp Tue Aug 29, 2017 9:40 am

---

A cold laugh rolled out of the mist and out stepped a scarred brown wolf, he had to keep himself from laughing along. The male was like a cheap shoddy china made badly painted copy of Killian, he thought himself menacing and powerful that was clear to see however he had none of Killians, persona that made him so much fun. He was starting to get a little ticked off with all of these nosy wolves wanting to know the details of what he wished to talk to his old friend about. Drawign himself up he spoke again "ah you are ze leader oui? Honhonhon, I am ze white demon and i wish to talk with Steel, ze rest i am afraid is none of your buiziness monsieur" it was the truth, he was not going to go around parading his past and intentions for all to see, his brown gaze was sharp and clear. He could tell that zis leader wolf was not like the others around him he recognized him as a fighter while the other three idiots only saw a house pet. It was so funny when wolves thought that, it made it all the more satisfying when he ripped their prized possessions from their body. All he wanted was to catch up with his old friend and see how he was, all these wolves were so rude and nosey, sheesh "Now, I don't want to talk wiv you any more! Either take me to Steel, or bring him here, either way I will be speaking with my friend!" he was already cooking up how he'd annoy the two females, they thought themselves so above him, well why not play to that? A grin sprung onto his muzzle at that thought, he'd flirt with them just to tick them off.

_________________________________________

"Go and boil your bottoms"
"you sons of a silly person"
"I fart in your general direction!"
"I don't want to talk to you no more"
"You don't frighten me! English pig dogs."
"you empty-headed animal food trough wiper!"
"No, now go away or I shall taunt you a second time!"
"Your mother was a hamster and your father smelt of elderberries! "
"Ma Cherie, the sun may be blocked out but you shine with enough light to guide my way"Signature Credit

Killian
Loner/Rogue




Posts

: 126


Join date

: 2015-12-09


Location

: That fine line between shadows and darkness

RP Stats
HP:


(40/40)


Skill: 0


Subject: Re: The Fire Swamp Tue Aug 29, 2017 11:44 am

---

Padding up through the mist silently, the two black ears swivelled forward to catch the sounds of the voices. It seemed like one of his old acquaintances had escaped the fighting ring as well. Not bothered by the scents of the other wolves around, Killian continued moving silently forward, ending up behind the gathered wolves and facing the white puffball. As much as he looked like a clumsy brute, he was a formidable opponent, and Killian was half glad that he'd never had to actually face the dog in the ring. Flicking his tail at the pup following him to tell her to stay quiet, he wandered forward, not caring that he was interrupting the conversation. "At last, a fellow fighter who can hold their own in a spar. You escaped the ring then, I see?" Seating himself down, he scratched at the multitude of scars over his body, concentrating on the large and messy one that wrapped around his right foreleg.

_________________________________________

"You seem somewhat familiar. Have I threatened you before?"
"It's not getting to the land of the dead that's the problem. It's getting back."
"You want to kill me? You'll have to find me first."
"Everyone has light around them. Except for me. I have shadows."
"There's never a guarantee of coming back. It's the passing on that's certain.""Stay low. Go fast. Kill first. Die last. One shot. One kill. Not luck. All skill."



Last edited by Killian on Sun Sep 03, 2017 5:00 am; edited 1 time in total

Claire
Loner/Rogue




Posts

: 24


Join date

: 2017-07-24


Location

: Splashing in the sea

RP Stats
HP:


(10/10)


Skill: 0


Subject: Re: The Fire Swamp Tue Aug 29, 2017 12:59 pm

---

Claire stayed close to her father figure, her ears flicking around as she heard voices, a little nervous she stuck like glue to his side rather upset she was too big to trot underneath him anymore. Soon enough figures melted out of the thick mist, feeling more sickly the more she breathed in the mist, Claire flattened her ears back and nudged closer to killian as he spoke with a white dog that had a proud air to him. He mentioned the ring that perked up the pups attention, the male infront of her had come from the same place as dad and Melissa? Big round green eyes stared at him with awe before she realized there were three clan wolves staring at them, narrowing her eyes she carefully put together the battle stance Killian had taught her. She'd practiced and practiced and now had it dead right, leaning against him when he sat down to itch his scars, Claire sat also although she kept glaring at the wolves.

_________________________________________

"The waves of the sea, help me get back to me"
"She dreams of the ocean late at night, and longs for the wild salt air"
"Daaaad don't call me Claire-bear"
"Can't bring myself to do what it is you think I should"
"Dance with the waves, move with the sea. Let the rhythm of the water, set your soul free"
"I'm not ready to make nice, I'm not ready to back down"
"I'm still mad as hell and I don't have time to go round and round and round"Claire's Song

Dragonstar
Clan Leader




Posts

: 99


Join date

: 2015-11-18


Age

: 21


Location

: Kicking your butt

RP Stats
HP:


(40/40)


Skill: 0


Subject: Re: The Fire Swamp Tue Aug 29, 2017 1:19 pm

---

He'd been heading home back to camp after escorting the stranger away and had decided he'd pause in the marsh to do some hunting for the clan. However when returning to the swamp he found the mist thicker than it'd been when he left and that Blackwidow and Minkfur the two who'd shown up to hurry them home were still laying about. Somewhat irritated he paused, his grey fur hiding him perfectly in the mist, he heard two familiar voices that perked his ears forward, a slight smirk drawing up his lips. So Killian the Shadow, and The White Demon were on his packs territory, the smell of Nightstar made the smirk vanish, the paranoid leader would be feeling threatened with two seasoned fighters against four clan wolves. He was paranoid yes, but he had enough brains to figure out that the fighting ring was far tougher than anything the clans had to offer, he'd do his usual task of stepping in and diffusing the situation. Either way it had sounded that the white warrior wanted to speak with him anyway, he stepped through the mist appearing to materalize out of nowhere with that shocking silence that all the fighting ring animals had. "FF and Killian, how pleasant to see you both after a long time apart" He rumbled flicking a calm confident look at Nightstar letting him know there was nothing he needed to be worried about.

He didn't pay much attention to the other three very much focused on his old friends, "What are you doing around here? I cant see you joining a pack with a little one" or without a little one, killian had never been one for team players unless it concerned his sister Melissa. "Hows Melissa? Still as literal as ever?" He moved around to stand next to the white dog perfectly aware that a lot of wolves in shadowclan would make the mistake of underestimating the dog and treat him like a second class citizen. Like Killian, Dragonsteel was very relieved he'd never had to fight the fearsome pooch, "Nightstar, Blackwdiow Minkfur and Thrushheart, these are ex fighting canines. The black wolf is the shadow, Killian and the white one is The White Demon or FF to his friends" if anything itwas a pleasant surprise to him to see them again as he hadn't really expected to lay his yellowgreen gaze on them ever again. He didn't know who the black pup at Killians side belonged to but she looked very very similar to him, perhaps she was his daughter, not that he really remembered his friend being that interested in the ladies. Now, the white demon on the other hand, was a serial flirt that found it great fun to flirt with those that looked down on him or hated him, Dragonsteel remained standing usually reserving sitting and lying down for camp only.

_________________________________________


"You've breathed your last!"
"I've killed legions like you!"
"You're making this too easy!"
"Your blood will adorn my fangs!"
"That was hardly worth my time."
"You've just written your own epitaph."
"Your feeble attempt to hide is insulting"
"That wasn't a fight, it was an execution."
"You're not a threat... merely an annoyance."

Other Characters: Ashfall, Blackaddder, Bramblerose, Cheshire , Claire, Curlyriver, Dappledforest, Delilah, Dragonstar, Embershard, Frozenfeather, Glittershine, Honeybadger, Jesterfang, Lana,  Maplebreeze, Melissa,  Mustangspirit, Peachblossom,  Rosethorn, Shadowheart,  Silentstorm, Silverfern, Stormblade, Stormlight, Sunheart,   Timescatter/Spacedust, Tremblecloud, White Demon, Willowmist, Windfleck

Avatar by Heavycloud

Nightstar
Clan Leader




Posts

: 175


Join date

: 2017-07-24


Location

: ShadowClan

RP Stats
HP:


(40/40)


Skill: 0


Subject: Re: The Fire Swamp Tue Aug 29, 2017 1:33 pm

---

Nightstar kept his green eyes on the White Demon as he answered his question on who he was.
"Yes I am Nightstar shadowclans leader." He told the white brute coldly. He didnt push him to answer as an ear flickered as he mentally worked out roughly where Dragonsteel would be. However before he could speak again another spoke approaching from behind his warriors. The fur rippled along his body as the brown leader tensed while shifting to keep both rogues in his sight. His suspicion on the White Demon being from the fighting ring was confirmed by the new dark male and it seemed he was also which put the male even more on guard. With claws digging slightly into the soft ground and flickering ears he turned his gaze to the three warriors.

He was about to tell Minkfur to return to camp and see if Dragonsteel had returned when the brute himself appeared from the mist. An ear flickered towards the grey brute as his body relaxed again at his friends calm look. He gave the fighters half nods each and his eyes narrowed in on the pup searching for signs of illness. Not seeing any visable signs yet he returned his gaze back to the three ex fighting ring brutes. "Minkfur, Thrushheart." He said flicking his gaze to them briefly, "Go hunt the mist is only going to get worse. Stay within hearing range of each other and dont wonder far." His order was coldly issued and he dismissed the pair immediately after as he turned away from them once more.


_________________________________________

Shadows of the Night

Black dark shadows of the night,

across the sleeping earth they creep,

slithering and crawling, they obscure the light,

as they try to steal your soul to keep.

The shadows spread, begin to mingle,

becoming ever stronger in their evil intent,

maliciously seeking souls from the vulnerable,

they journey on and will not relent.

They silvery moon, she grants them life

and gives the shadows their umbras guise,

so pray they do not find you, to cause you strife,

if they do, beware, do not open your eyes.

When the black velvet night grows old,

dying; as the early morning begins to dawn,

the shadows retreat from here they evolved,

as the sun rises  and a new day is born.

~Jacqueline Nash

Avvies done by Lark and Heavy

Killian
Loner/Rogue




Posts

: 126


Join date

: 2015-12-09


Location

: That fine line between shadows and darkness

RP Stats
HP:


(40/40)


Skill: 0


Subject: Re: The Fire Swamp Tue Aug 29, 2017 2:03 pm

---

Giving the small pup pressed close to him a quiet brush over the top of her head with his nose, Killian flicked an ear at the old acquaintance, content to ignore the weakling wolves and converse with ones who could hold their own. He wouldn't stay long, just enough to catch up with them. He didn't like the mist, and he had an inkling feeling that it would be doing more harm than good to Claire. He'd learned very early on to trust his gut, and he wasn't going to question it this time.

Pleased that she'd moved to protect herself without needing prompting, the dark fighter turned his mismatched eyes onto the nervous brown wolf, giving him a calculating glance before deeming him not a threat and turning his attention back to Steel and FF. "Wandering," he finally said, answering the grey warrior's question easily. "Teaching the pup how to hold her own. Sister comes and goes, she's off on a hunt."

He didn't bother to define what sort of hunt she was on, Steel and FF would know what he meant, and he wasn't interested in conversing with the others. "Can't say I ever imagined you joining a pack yourself, Steel. Enjoying a quality time with a family, are you?" A soft sneer entered the young wolf's voice, though it was more directed at the pack wolves and how they lived than at Steel himself. He knew full well that the bigger wolf could hold his own. That had been a fun match when he'd given the big male the large gash on his chest. From what he could remember, the two legs had had to drag them apart and be forced to call the fight a draw before they'd killed each other.

_________________________________________

"You seem somewhat familiar. Have I threatened you before?"
"It's not getting to the land of the dead that's the problem. It's getting back."
"You want to kill me? You'll have to find me first."
"Everyone has light around them. Except for me. I have shadows."
"There's never a guarantee of coming back. It's the passing on that's certain.""Stay low. Go fast. Kill first. Die last. One shot. One kill. Not luck. All skill."



Last edited by Killian on Sun Sep 03, 2017 5:00 am; edited 1 time in total

Minkfur
Deputy




Posts

: 505


Join date

: 2013-11-03


Age

: 16


Location

: In the land of corn and absolute dullness.

RP Stats
HP:


(40/40)


Skill: 0


Subject: Re: The Fire Swamp Wed Aug 30, 2017 12:36 am

---

Minkfur started getting more and more anxious as another wolf showed up with a pup. In her distaste towards the adult, she curled her lip slightly, revealing a fang. She wanted these wolves out- she didn't trust them even slightly, minus the youngster. Her yellow eyes were fixed on the newcomer, narrowed in distrust. She didn't quite want him inside the territory- her instincts were screaming at her to chase them out, yet she stood still, watching them warily. She then glanced at Nightstar, furrowing her brows and waiting for any commands. Perhaps he'd tell them to leave the territory? She didn't know if they could be spies- perhaps Ghostheart was one. The thought caused the she-wolf's ears to flatten as she glanced towards the male. Nightstar's voice gained her attention, however, and she looked back towards him as he gave his commands. Stretching out somewhat, she shot another glare towards the white dog, silently sending a clear message of distaste. "Of course," she grunted, motioning for Thrustheart to follow her. As she walked on, the young warrior muttered to him, "We should probably check along the borders too, see how far this fog goes... Let's just hunt along the way." With that, she began making her way the border near ThunderClan.
~ThunderClan/ShadowClan border~

Thrushheart
Warrior




Posts

: 47


Join date

: 2013-11-07

RP Stats
HP:


(35/35)


Skill: 0


Subject: Re: The Fire Swamp Wed Aug 30, 2017 7:00 am

---

The red warrior was rather surprised when another wolf showed up alongside a pup. Where was everyone coming from? He doubted that their presence had anything to do with the mist, but it was certainly strange regardless.

Maybe our border markers are weak?

That seemed like a plausible reason. Perhaps these wolves and the dog were trespassing unintentionally. He stayed quiet as he didn't know what to say and watched as Nightstar and Dragonsteel also arrived. When Dragonsteel said that the canines used to fight, Thrushheart gave them a glance. He wasn't afraid of getting into a fight himself should it come down to that. However, no one made any attempts to attack, and Nightstar soon afterwards ordered him and Minkfur to go hunting. He gave a slight nod before turning to Minkfur.

"Sure thing. Sounds like a good idea to me,"

he replied, keeping up with her as they made their way to the ThunderClan border.

~ShadowClan and ThunderClan border~

_________________________________________

~Thrushheart, warrior of ShadowClan

Dragonstar
Clan Leader




Posts

: 99


Join date

: 2015-11-18


Age

: 21


Location

: Kicking your butt

RP Stats
HP:


(40/40)


Skill: 0


Subject: Re: The Fire Swamp Thu Aug 31, 2017 7:30 am

---

The large grey wolf snickered softly when the shadowy wolf mentioned quality time with a family,  "Out of the three of us it appears you're the one enjoying quality time with a family" he didn't bother warning Killian to move the pup out of the mist soon. The ex fighting wolf actually had enough intelligence to figure it out on his own, he looked over at the white dog a moment wondering why exactly he was here on clan land. Was he looking for him? Why? He narrowed his eyes a moment before adding to his earlier words "no I joined this clan to teach them how to actually fight, it's a long project but you know full well I like to keep myself busy" he knew he'd have to play it careful with the paranoid unstable brown leader within earshot. He knew full well that Killian would never join a clan, and so didn't bother suggesting he help out, besides the black wolf with his mismatched eyes likely won't have the patience needed for some of the half-wits in the clan. Amused that Nightstar hadn't sent Blackwidow off he assumed he wished to keep a sharp eye on the red and black wolf, which he could understand, after their confrontation earlier due to cheshiregrin and her behavior. Nightstar at least appeared to have the common sense to not challenge FF and Killian, it without a shadow of a doubt in his mind that the pair together would have unmanned him and taken every single one of his nine lives. Studying the small female pup that was keeping as close as she could to the mismatched eyed wolf, Dragonsteel or Steel as he'd once been known as, half wondered what her story was. He'd never really seen Killian as the family sort, apart from his strange sister, sighing quietly he waited to listen to see what the others would say.

_________________________________________


"You've breathed your last!"
"I've killed legions like you!"
"You're making this too easy!"
"Your blood will adorn my fangs!"
"That was hardly worth my time."
"You've just written your own epitaph."
"Your feeble attempt to hide is insulting"
"That wasn't a fight, it was an execution."
"You're not a threat... merely an annoyance."

Other Characters: Ashfall, Blackaddder, Bramblerose, Cheshire , Claire, Curlyriver, Dappledforest, Delilah, Dragonstar, Embershard, Frozenfeather, Glittershine, Honeybadger, Jesterfang, Lana,  Maplebreeze, Melissa,  Mustangspirit, Peachblossom,  Rosethorn, Shadowheart,  Silentstorm, Silverfern, Stormblade, Stormlight, Sunheart,   Timescatter/Spacedust, Tremblecloud, White Demon, Willowmist, Windfleck

Avatar by Heavycloud

White Demon
Warrior




Posts

: 14


Join date

: 2017-08-10


Age

: 21


Location

: Tricking people

RP Stats
HP:


(30/30)


Skill: 0


Subject: Re: The Fire Swamp Thu Aug 31, 2017 7:50 am

---

Very little was thought of the brown wolf when he announced himself coldly, did he honestly think that this coldness he showed would scare him? Poppycock! However he was simply delighted when Steel showed up of his own accord, listening to the banter between the two murderers, the white dog simply grinned and listened. Feeling the glare shot towards him by the brown and black wolf with striking yellow eyes, the dog just winked cheekily at her, he really didn't care that the black and red wolf who'd tried to dominate him by telling him what to do was still there. The only ones worthy of talking to right now were Killian and Steel, laughing as Steel revealed he'd joined the clan to teach them how to fight it took several moments of delighted laughter before he managed to calm himself down enough to speak. "If zat is your purpose Steel, then I'll join the clan to help you out old friend, zes wolves seem like great fun" mainly because they didn't like him which he naturally thrived on. He shot his gaze to Nightstar and grinned demonically "You are the leader yes? Nightstar… If you have any spine you'll demand I fight to prove my worth to join your pack which I graciously accept! Who do you wish for me to fight eh? I am not called the stone snatcher for nothing hon hon hon" he resumed cackling his brown eyes intent and dangerous. He half hoped the leader would want to fight him himself, it would be great fun to make his entrance into the clan by stealing the stones off the brute. If put up against his friend he would not use his final attack on him, after all Steel was a good friend of his and had long earnt the right to pass on his genes.

_________________________________________

"Go and boil your bottoms"
"you sons of a silly person"
"I fart in your general direction!"
"I don't want to talk to you no more"
"You don't frighten me! English pig dogs."
"you empty-headed animal food trough wiper!"
"No, now go away or I shall taunt you a second time!"
"Your mother was a hamster and your father smelt of elderberries! "
"Ma Cherie, the sun may be blocked out but you shine with enough light to guide my way"Signature Credit

Nightstar
Clan Leader




Posts

: 175


Join date

: 2017-07-24


Location

: ShadowClan

RP Stats
HP:


(40/40)


Skill: 0


Subject: Re: The Fire Swamp Thu Aug 31, 2017 11:18 pm

---

Nightstar watched the ex fighters interact quietly as Minkfur and Thrushheart took off to hunt and check the borders. When the white dog announced he would join the clan his green eyes narrowed but the sound of an echoing howl made his ear flicker. "Blackwidow go back to camp." he ordered the female with a quick snap. "Dragonsteel escort your friend there also. I will deicide what to do with him later once we have spoken." He didn't particularly want to waste time on a fight at that moment especially when someone had announced their presence on his clans land. It had his hackles rising slightly as he turned towards the howl. "I will be back at camp shortly." he said before padding off as the mist quickly engulfed his form. He knew that Dragonsteel would deal with the one called Killian before he returned to camp with the White Demon.

~Smoldering Ruins~

_________________________________________

Shadows of the Night

Black dark shadows of the night,

across the sleeping earth they creep,

slithering and crawling, they obscure the light,

as they try to steal your soul to keep.

The shadows spread, begin to mingle,

becoming ever stronger in their evil intent,

maliciously seeking souls from the vulnerable,

they journey on and will not relent.

They silvery moon, she grants them life

and gives the shadows their umbras guise,

so pray they do not find you, to cause you strife,

if they do, beware, do not open your eyes.

When the black velvet night grows old,

dying; as the early morning begins to dawn,

the shadows retreat from here they evolved,

as the sun rises  and a new day is born.

~Jacqueline Nash

Avvies done by Lark and Heavy

Sponsored content






Subject: Re: The Fire Swamp

---

| | |
| --- | --- |
| The Fire Swamp | |
Season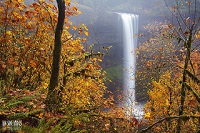 Finally the cooler days of Leaf-fall have arrived, the forests are decorated red and gold, while the nights have grown a little chillier. Theres still plenty of prey but as leaf-fall goes on it'll start to dwindle rising tensions between clans as each clan struggles to prepare for Leaf-Bare
IMG Credit
Member of the month
There is no member of the month this month! Check back later
Top posting users this month