Author
Message
StarClan





Posts

: 210


Join date

: 2013-07-30



Subject: ThunderClan Camp Sun Jul 23, 2017 11:40 pm

---

First topic message reminder :

A slightly steep dip in the ground, surrounded by fallen pine trees and brambles. Some trees have even fallen over top of the large dip, making bridges over the camp. The leader's den is a jumble of rocks with a tunnel under it that leads into a den. The medicine wolf den is the same as the leader's den. The elders' den is in a hollow log on the side of camp that has been filled up with moss and other soft bedding materials. The warriors' den is a large, thick bush with much cover, as is the apprentices' den, and the nursery is the same as the elders' den.
---
Author
Message
Blackadder
Young Warrior




Posts

: 118


Join date

: 2013-12-06


Age

: 21


Location

: Nepal. Where I intend to live out the rest of my natural life span as a goat.

RP Stats
HP:


(20/20)


Skill: 0


Subject: Re: ThunderClan Camp Tue Aug 08, 2017 12:31 am

---

The dark apprentice was instantly annoyed when Eclipsepaw immediately turned the conversation back to herself. A dark gleam entered his orange eyes and a sneer curled his lips "Why would the leader tell an apprentice who she plans to appoint your mentor? Surprisingly Eclipsepaw Rosestar does not confide in me, do you actually have a brain rattling around in your head or is it an empty cavern with a local spider named percy tap dancing around in there?" his voice was snarky and low as he drawled his response, her simple response had painted her to him as a self centered brat who only cared about herself and nothing else. Stupid girl, there were moths with more brains, "Why don't you go ask Rosestar yourself instead of asking someone who obviously would have no clue, or better yet go ask Coalpaw since she's talking with her now and wants to quit being a medicine wolf apprentice" he added after a moment of quiet thought glaring at her with his bright orange eyes then he turned them to Cloudwhisp ignoring response that Eclipsepaw might give him awaiting the deputy response to his question

_________________________________________

"The eyes are open, the mouth moves, but Mr Brain is long gone"
"cross me and you'll soon discover that underneath this boyish, playful exterior, beats the heart of a Ruthless, Savage Maniac"
"your head is as empty as Eunuchs underpants"
"I've come up with a plan so cunning and clever, you could stick a tail on it and call it a fox"
"Worst idea since someone said 'yeah let's take this suspiciously large wooden horse into Troy, statues are all the rage this season'."
"One wishes to acquaint your facial features with a fundamental item used in building walls, repeatedly"
"Funny, with a face like yours, I'd have thought you'd be used to Insults by now."Avatar Credit | Avatar Base Credit

Jaydust
Deceased




Posts

: 49


Join date

: 2016-01-15


Location

: Lost in shadows

RP Stats
HP:


(40/40)


Skill: 0


Subject: Re: ThunderClan Camp Tue Aug 08, 2017 12:42 am

---

Dragging his prize catch into camp, Jaydust entered through the thorny entrance. Blackpaw stepped in before him, his prey easier to carry. Heading immediately to the Fresh-kill pile, the dark brute set his prey down. He then scanned the other fresh-kill, noting most of it consisted of rabbits and squirrels. Plucking a squirrel from the pile, he carried it over to a shaded corner and laid down, preparing to eat. The Green-leaf sun shone brightly over the forest, and the air was filled with bird-song, almost perfect for a lazy day. The male took a bite of the squirrel, savoring it's juicy flavor. In his mind he began to think, slowly pondering over some of the events of the day. "I wonder how Bramblerose is doing, I haven't seen her in a while." He thought, slowly taking another bite of squirrel. Some could accuse Jay of treason, but the male saw his friendship with the Shadowclan wolf hardly as such. To him, they were only good friends, and there was nothing in the Warrior Code against having friendships with wolves from other clans. Jay could be ignorant about certain things, and this was definitely one of them.
Hearing Blackpaw's bratty words, the male turned his head towards him, face showing clear disapproval. "He sure gets worked up easily. What crawled up his butt and died?" He thought, waiting for the Thunderclan deputy to either stop the budding argument or step in. Jaydust took another bite of squirrel and watched.

Guest
Guest





Subject: Re: ThunderClan Camp Tue Aug 08, 2017 12:59 am

---

Eclipsepaw narrowed her pale yellow eyes and stood nose to nose with Blackpaw. "Yes, I do have a brain. Do you have ears? I asked if you HAD AN IDEA!" The white and red fae spat at the small black male. The fur on the back of her neck bristled and her yellow orbs blazed as sje growled at Blackpaw. "For once, stop being so pessimistic and act like you're happy for once."

Blackadder
Young Warrior




Posts

: 118


Join date

: 2013-12-06


Age

: 21


Location

: Nepal. Where I intend to live out the rest of my natural life span as a goat.

RP Stats
HP:


(20/20)


Skill: 0


Subject: Re: ThunderClan Camp Tue Aug 08, 2017 1:37 am

---

He'd ignored her into she got into his personal space, when she did he lifted a paw and pushed her away from him with a smirk, apart from that he continued to ignore her. It was actually quite funny how she seemed to think shed intimidate him with her behaviour, in reality she was acting like a spoilt brat. "You just don't get it, I'm pessimistic by nature, like you're annoying by nature." his tone was dry and bored, she wasn't that interesting and was as easy to figure out as a book. When the wind shifted and brought him the scent of his sister, he stood "Don't worry cloudwhisp" and with that he walked away as if he'd just had a pleasant conversation instead of having to deal with yet another idiot. She actually reminded him of Tanya the husky that'd joined the clan, although he wasn't exactly sure what had happened to her not that he really cared. He cared about himself first, then mapleaw and everyone else came after that, he would personally watch the clan burn if he was't going to be involved in anyway. He sat near the entrance of the camp keeping his eyes out for his sister.

_________________________________________

"The eyes are open, the mouth moves, but Mr Brain is long gone"
"cross me and you'll soon discover that underneath this boyish, playful exterior, beats the heart of a Ruthless, Savage Maniac"
"your head is as empty as Eunuchs underpants"
"I've come up with a plan so cunning and clever, you could stick a tail on it and call it a fox"
"Worst idea since someone said 'yeah let's take this suspiciously large wooden horse into Troy, statues are all the rage this season'."
"One wishes to acquaint your facial features with a fundamental item used in building walls, repeatedly"
"Funny, with a face like yours, I'd have thought you'd be used to Insults by now."Avatar Credit | Avatar Base Credit

Maplepaw
Warrior Apprentice




Posts

: 181


Join date

: 2013-11-10


Age

: 21


Location

: waiting to ambush you from a leaf pile

RP Stats
HP:


(20/20)


Skill: 0


Subject: Re: ThunderClan Camp Tue Aug 08, 2017 1:39 am

---

Returning to camp she paused at her brother her features becoming sad as he appeared to look straight through her, spotting Eclipsepaw however she brightened up. She liked the other apprentice and they both got along well with Coalpaw, she had no idea that her brother had been winding the other apprentice up. Wagging her tail she grinned at her "Guess what eclipse! Guess!" realizing that the deputy was there she shut up and looked over at her friend wanting to tell her what'd happened to her at the border but she was frightened that the deputy would get angry with her so instead she gently tugged her friends ear and murmured "Come with me?" once she had confirmation she lead the way into the apprentice den and sat down "I went to the border and a shadowclan wolf trained me! I learnt how to hunt from him" she went a little shy "He was very handsome... oh! But don't tell anyone please its our secret please? You and Coalpaw are the only friends I have in the clan" her ears drooped, she knew that even then she wsn't close friends with them. She was so desperate to be liked, to be loved, and felt like there was no one in the world that did, so she'd taken a shine to the dark warrior who'd given her some attention quite quickly.

_________________________________________

"There are those who'll tell you you're wrong
They will try to to silence your song
But right here is where you belong
So don't search anymore

You are the dawn of a new day that's waking
A masterpiece still in the making
The blue in an ocean of grey
You are right where you need to be
Poised to inspire and to succeed
You'll look back and you'll realize one day

In your eyes there is doubt
As you try to figure it out
But that's not what life is about
So have faith there's a way

Though the world may try to define you
It can't take the light that's inside you
So don't you dare try to hide
Let your fears fade away
Soon you'll finally find your own way"Theme Song

Guest
Guest





Subject: Re: ThunderClan Camp Tue Aug 08, 2017 1:53 am

---

Eclipsepaw followed Blackpaw and spat, "What did you just say?!?" Out of sheer anger the little white and red sheertarted to growl loudly standing next to Backpaw's flank. Pathetic irritating little furball she thought as she became humiliated and ran to the apprentice's den. Once she was there she heard what Maplepaw told her and asked, "Who was it??" The small fae looked to her friend and perked hers ears, but in her mind she was badly hurt by what Blackpaw said about her. I'll get him back for this. He WILL pay for what he has done...

(Ooc: oooooh has Eclipsepaw gone to the dark side????)

Rosethorn
Warrior




Posts

: 339


Join date

: 2013-08-05


Age

: 21


Location

: Keeping Angus out of trouble

RP Stats
HP:


(30/30)


Skill: 0


Subject: Re: ThunderClan Camp Tue Aug 08, 2017 10:44 am

---

It'd been a long walk back with plenty on her mind, seeing that the patrol wasn't back yet she glanced about taking stock of who was here. Spotting Mustangspirit she nodded perfect, he would do for one apprentice and she'd pick Shadowheart or Rockybolt for the other ones mentor. Pleased with this she padded to the fresh kill pile and picked up a fat plump bird, dragging it to a spot in the sun she lay down and began eating hungrily her fur grew thickly even in green-leaf the female prone to feeling the cold. Her hide was dotted with scars, more easily seen in green-leaf as her fur was somewhat thinner, the most obvious ones were the scars on her muzzle and face, plenty of them had been earned when she'd defended the nursery with her brother who'd died. She thought about him every time she saw the scars in a puddle or felt them itch, sneezing at the feathers she spat out a mouthful of them before resuming eating the bird taking her time enjoying the meat that filled her belly and gave her life. Unconsciously she kept an eye out for her apprentice who she noticed hadn't returned to camp yet.

_________________________________________

"'Tis but a scratch. I've had worse."
"It's just a flesh wound.  Come on ya pansy."
"What are you gonna do, bleed on me?"
"Oh, oh, I see! Running away, eh? You cravens! "
"Come back here and take what's coming to you! I'll bite your legs off!"

Avvie done by Larkstar

Sig Credit

Coalpaw
Medicine Wolf Apprentice




Posts

: 159


Join date

: 2016-01-04


Age

: 20


Location

: *Is fluffy pink unicorn dancing on rainbows*

RP Stats
HP:


(20/20)


Skill: 0


Subject: Re: ThunderClan Camp Tue Aug 08, 2017 11:31 am

---

Coalpaw walked back into camp and went to the medicine den and deposited the little bit of tansy that she did manage to find. Walking back out, she walked to the fresh-kill pile, she chose a small rabbit and sat next to the medicine den in he favorite shady spot. Looking around for her friend Eclipsepaw, she found her talking to Maplepaw. Deciding to leave them alone, she anxiously awaited Rosestar to make the announcement.

Maplepaw
Warrior Apprentice




Posts

: 181


Join date

: 2013-11-10


Age

: 21


Location

: waiting to ambush you from a leaf pile

RP Stats
HP:


(20/20)


Skill: 0


Subject: Re: ThunderClan Camp Tue Aug 08, 2017 11:33 am

---

The red apprentice hesitated a little getting the feeling that the female she thought was her friend wasn't quite interested, deciding it was better to not talk about she shook her head and smiled "I don't know, but it dosent matter, Dovefrost is my mentor so I'll just wait for her to come back" Very much feeling on her own again she kept that to herself and kept the quiet calm smile on her face. Slipping out of the den she dipped her head to Coalpaw seeing that the medicine wolf apprentice had returned and likely wanted to talk to her friend or something so she'd just stay out of everyones way. Moving away she spotted Rosestar chewing on a bird and managed to keep her smile on her muzzle before moving away to sit by herself and idly scratch patterns in the dirt with her claws thinking about everything.

_________________________________________

"There are those who'll tell you you're wrong
They will try to to silence your song
But right here is where you belong
So don't search anymore

You are the dawn of a new day that's waking
A masterpiece still in the making
The blue in an ocean of grey
You are right where you need to be
Poised to inspire and to succeed
You'll look back and you'll realize one day

In your eyes there is doubt
As you try to figure it out
But that's not what life is about
So have faith there's a way

Though the world may try to define you
It can't take the light that's inside you
So don't you dare try to hide
Let your fears fade away
Soon you'll finally find your own way"Theme Song

Coalpaw
Medicine Wolf Apprentice




Posts

: 159


Join date

: 2016-01-04


Age

: 20


Location

: *Is fluffy pink unicorn dancing on rainbows*

RP Stats
HP:


(20/20)


Skill: 0


Subject: Re: ThunderClan Camp Tue Aug 08, 2017 11:37 am

---

Coalpaw saw that Maplepaw had moved away and motioned her over with her tail. "Hey I have something to tell you that you can't say aloud to anyone... Yet." Waiting for her red-furred friend to repky, she wondered why everyone was gone. She was aware that may be another patrol out of camp but something else just felt wrong in camp. The black and gray fae pushed the thought out of mind and focised once more on Maplepaw.

Cloudwisp
Deputy




Posts

: 90


Join date

: 2013-11-07

RP Stats
HP:


(30/30)


Skill: 0


Subject: Re: ThunderClan Camp Tue Aug 08, 2017 8:46 pm

---

Cloudwisp shook her head gently when Eclipsepaw asked her if she'd known her parents. "Not very well," she responded. Cloudwisp understood how the apprentice must have felt, for her parents went missing when she was young as well. Their conversation had been interrupted when Blackpaw entered the camp, asking her if she'd seen his sister. Cloudwisp thought for a moment but couldn't recall seeing Maplepaw leave the camp that day. She opened her mouth to tell him when Eclipsepaw got irritated by Blackpaw's snarkiness and an argument broke out. Cloudwisp frowned; certainly she should do something? But who was a fault? Both of the apprentices? Before she could decide on how she should handle the situation, Blackpaw had walked away and Eclipsepaw was speaking to Maplepaw, who'd just entered the camp. Cloudwisp sighed. I shouldn't hesitate like that. As deputy, it was important that she make the right decisions as quickly as possible. She'd have to make sure that she acted in time whenever another similar situation happened. Her minty green gaze shifted to the camp entrance when Rosestar walked in. Cloudwisp hoped that the ThunderClan leader hadn't noticed her moment of hesitation.

_________________________________________

~Cloudwisp, deputy of ThunderClan

Rockybolt
Warrior




Posts

: 54


Join date

: 2013-11-07

RP Stats
HP:


(30/30)


Skill: 0


Subject: Re: ThunderClan Camp Tue Aug 08, 2017 9:18 pm

---

Rockybolt padded into the camp, his brown gaze settling onto Rosestar as soon as he noticed her. He looked back at Ghost before leading the way over to the ThunderClan leader. He dipped his head to her in respect. "Hello, Rosestar," he began. "When we were patrolling the RiverClan border we ran into Crystalheart, or, rather, Ghost," he said. "Ghost would like to know if she can rejoin ThunderClan." Rockybolt hoped that Ghost didn't mind him explaining the situation to Rosestar; he didn't know if she would have rather done that herself. He gave a glance back at Ghost before looking back to Rosestar. Although the ginger-furred leader had a quick temper, Ghost was a previous Clanmate, and Rockybolt didn't think that she would get upset over Ghost's request.

_________________________________________

~Rockybolt, warrior of ThunderClan

Glitterpup
Pup




Posts

: 98


Join date

: 2015-12-17


Age

: 21


Location

: Living in the spotlight of life

RP Stats
HP:


(10/10)


Skill: 0


Subject: Re: ThunderClan Camp Wed Aug 09, 2017 7:33 am

---

Following the golden dog into the camp she was a little taken back at how different the camp was compared to the Thunderclan Camp she'd grown up in so long ago now. Managing to keep the tip of her tail wagging lightly she kept close to him her gaze absorbing it all in, she knew some of the wolves here of course form her time in Stormclan and yet she couldn't spot Adderfang at all. Her tail ceased wagging at that and the she wolf sighed softly, she really was the last of Nightowl and Rainwhispers progeny. Feeling quite alone at that Ghost realized that Rockybolt was heading over to a familiar bright orange figure Rosethorn, no Rosestar now... it was strange to see how everything had change. She stopped next to the dog keeping rather close to him as she wasn't sure if she'd be accepted or not and when she was mentioned she dipped her head quite respectfully to Rosestar wanting to make a good impression.

_________________________________________


"Thats what makes me so nice"
"What I have got is too hot to hide."
"It's just life, so keep dancing through."
"Look at my style, could it be more glam?"
"Oh, look at me can't you see? I'm fabulous baby!"
"Hell, you can tell even if you're blind. See, I'm fabulous baby!"
"I'm meant to be where the spotlight shines, Born to be on display."
"It's good to see me, isn't it? No need to respond! That was rhetorical."
"You just take that one road the whole time...I hope they don't get lost. I'm so bad at giving directions."
Popular - Glitters theme song

Rosethorn
Warrior




Posts

: 339


Join date

: 2013-08-05


Age

: 21


Location

: Keeping Angus out of trouble

RP Stats
HP:


(30/30)


Skill: 0


Subject: Re: ThunderClan Camp Wed Aug 09, 2017 8:16 am

---

She'd been relaxing waiting for the patrol to return and so had perked up when Rockybolt returned although wariness flickered onto her expression as she realised neither Shadowheart nor Pigeonheart were with him. Sitting up the orange furred wolf focused her gaze on the white wolf trotting up after the dog, no it couldn't be Rosestar"Crystalheart?" She hadn't seen her for moons. SHe was aware that she'd left thunderclan to join Stormclan but had thought that the female would have gone to riverclan however here she was. Turning her gaze to Rocky once again as the male spoke she digested his words quietly studying Crystalheart or Ghost as she called herself now. Of Course Thunderclan did need more members and so she smiled slightly Rosestar"Welcome back to Thunderclan Ghost" she'd give Ghost a warrior name again once Shadowheart and Pigeonheart were back from the patrol as she assumed they were busy finishing it off. either way it was fantastic to have another join the clan just when they needed it too, "Why don't you show her around the new camp Rockybolt, I'll announce her return once Shadowheart and Pigeonheart come back from patrol" she suggested quite calmly not minding the snow white females return at all even welcoming it

_________________________________________

"'Tis but a scratch. I've had worse."
"It's just a flesh wound.  Come on ya pansy."
"What are you gonna do, bleed on me?"
"Oh, oh, I see! Running away, eh? You cravens! "
"Come back here and take what's coming to you! I'll bite your legs off!"

Avvie done by Larkstar

Sig Credit

Shadowheart
Warrior




Posts

: 82


Join date

: 2015-11-18


Age

: 21


Location

: Watching the stars

RP Stats
HP:


(40/40)


Skill: 0


Subject: Re: ThunderClan Camp Wed Aug 09, 2017 10:52 am

---

Pleased to be in the camp that had plenty of shade and shelter form the Sunhigh sun he wondered if Rosestar had accepted the white she wolf. He clambered up onto one of the logs that lay across the camp to watch everything that was going on from a high vantage point. It seemed that she had indeed accepted Ghost back into the clan which was in all honesty probably a pretty good idea, he shook himself slightly and wondered what else had gone on in camp while he'd been gone. Maplepaw seemed a little upset and was sitting away by herself, he couldn't spot the medicine wolf and guessed that he was in one of the dens by himself sorting out his herbs again. The black male was quite fond of the medicine wolf as he'd saved his life in the leaf fall before last. There were no pups pattering around camp which was a little disappointing, every pack needed pups they were the next generations life. Content to watch from his perch the shadowy wolf thumped his tail a moment against the old log he was sitting on.

_________________________________________

"Family, Duty, Honor"
"Without justice, courage is weak."
"Those who deny freedom to others, deserve it not themselves"
"if you had the power to save others, would you not do so?"
"Why do we fall? So that we can learn to pick ourselves up"
"I dont want to kill anybody. I dont like bullies, I don't care where they're from"

Other Characters: Ashfall, Blackaddder, Bramblerose, Cheshire ,Claire, Curlyriver, Cloudfang, Dappledforest, Delilah, Dragonstar, Embershard, Frozenfeather, Glittershine, Honeybadger, Jesterfang, Lana, Maplebreeze, Melissa, Mustangspirit, Peachblossom, Rosethorn, Shadowheart, Silentstorm, Silverfern, Stormblade, Stormlight, Sunheart, Timescatter/Spacedust, Tremblecloud, Willowmist, Windfleck

Jaydust
Deceased




Posts

: 49


Join date

: 2016-01-15


Location

: Lost in shadows

RP Stats
HP:


(40/40)


Skill: 0


Subject: Re: ThunderClan Camp Thu Aug 10, 2017 5:53 am

---

Jaydust had taken another bite of his squirrel, watching the camp goings from the side of camp. He was quite surprised when a new wolf entered the clearing, accompanied by Rockybolt and Shadowheart. "She looks familiar...but I can't put a name on her." Finishing his small meal, the brute stood up and padded over at a leisurely pace, interested in what this newcomer would have to say. Or not say, apparently. The male listened as Rockybolt named her as the past Thunderclan warrior Crystalheart. "So she was in Thunderclan before? I thought I recognized her face." She was familiar yet Jaydust had never really known her, as she had left the clan so long ago when he had been just a tiny pup. Rosestar seemed more than happy to let her back into the clan, so Jay dipped his head in a polite nod. "Welcome back Ghost," he woofed to her, giving a brief but courteous greeting. The she-wolf said nothing in reply, making the male wonder. "Is she mute? I haven't heard her speak once." It soon appeared that she was, as even when other wolves spoke to her she said nothing and only nodded or made a gesture in reply. Rockybolt seemed to understand her just fine though.
As more of his clanmates gathered, Jaydust stepped back to give them some room. The camp was becoming rather crowded as the patrols returned, much too many bodies for the male's taste. "It's getting too much in here, I'm going to head out into the forest." There were less wolves and less noise, much more suitable to the quiet male. And perhaps he'd stop by the Shadowclan border too, just in case a certain someone might be lurking around there. Jaydust didn't count on it, but there was always the possibility. He began to pad towards the camp entrance, but then stopped, remembering the pheasant he had hunted earlier. Jay trotted over to the fresh-kill pile, glancing over at his clanmates briefly before plucking a bright tail feather off the back of the bird. Content that no one had seen him, the brute made his way out of camp, hoping that he would not have the feather with him when he returned.
~TC/SC border~

Pigeonheart
Young Warrior




Posts

: 44


Join date

: 2014-09-11

RP Stats
HP:


(35/35)


Skill: 0


Subject: Re: ThunderClan Camp Thu Aug 10, 2017 6:29 am

---

Pigeonheart padded into the camp, his gaze flicking over towards where Rockybolt was speaking to Rosestar, alongside the wolf they'd found at the border. He tilted his head when he heard Rosestar mention 'Ghost.' I thought her name was Crystalheart? It was rather puzzling, but Pigeonheart decided not to think too much about it. He simply shrugged and headed over to the fresh-kill pile, where he selected a sparrow and then sat to the side of the clearing to eat his meal. He sent a glance back towards where Rockybolt and Crystalheart—or, rather, Ghost—were. It seemed that the golden retriever was now giving her a tour. I guess she was accepted back into the Clan, he thought. He returned to his meal, taking another bite out of the bird.

Rockybolt
Warrior




Posts

: 54


Join date

: 2013-11-07

RP Stats
HP:


(30/30)


Skill: 0


Subject: Re: ThunderClan Camp Thu Aug 10, 2017 6:46 am

---

Rockybolt gave a smile when Rosestar allowed Ghost to rejoin. "Welcome back," he told the white-furred wolf. He dipped his head to Rosestar when she told him to give Ghost a tour. The golden retriever motioned with his head towards one of the dens, walking over to it and waiting for Ghost to arrive. "This den is the warriors' den," he said, pointing with a paw at the large bush that made up the den. "The apprentices' den is right over there," he added, indicating which den it was. He continued on towards another of the dens, this one a pile of rocks that formed a tunnel. "This is the medicine wolf's den; Nettlecloud is our medicine wolf now." He paused for a moment before moving on. "Over here we have the leader's den, and those two dens over there are the elders' den," he motioned towards it with his muzzle, "and the nursery." Rockybolt looked back to Ghost to make sure that she didn't have any questions. "Oh, and the fresh-kill pile is right there," he added with a shake of the head in its direction.

_________________________________________

~Rockybolt, warrior of ThunderClan

Leopardstrike
Warrior




Posts

: 89


Join date

: 2013-11-07

RP Stats
HP:


(40/40)


Skill: 0


Subject: Re: ThunderClan Camp Thu Aug 10, 2017 6:56 am

---

The warrior had been lazing about in the sun for most of the morning. She didn't have any tasks that needed to be completed, and as she no longer had an apprentice to train she had a lot of free time apart from the occasional patrol. She frowned as she thought about Lion, but didn't dwell too long on the thought. There was nothing that could have been done about her old apprentice; she simply was evil-hearted, and it had nothing to do with how Leopardstrike had trained her.
She'd flicked her ears when she heard two of the apprentices fighting, but didn't look up until she heard an all-too familiar name mentioned by both Rockybolt and Rosestar. Crystalheart? Had her cousin come back to ThunderClan? The warrior recalled how Crystalheart'd left, along with Leopardstrike's sister, then Dolphinpaw, back at the old forest. Leopardstrike gave an uncertain glance in Ghost's direction, wondering whether or not she should greet her. After all, she and Dolphinsplash did leave her alone in ThunderClan. She flicked her tail with frustration, deciding that she could welcome Ghost later on.

_________________________________________

~Leopardstrike, warrior of ThunderClan

Cherrypaw
Warrior Apprentice




Posts

: 355


Join date

: 2013-12-06


Age

: 19


Location

: Acquiring satelite

RP Stats
HP:


(20/20)


Skill: 0


Subject: Re: ThunderClan Camp Thu Aug 10, 2017 2:36 pm

---

Cherrypaw, an orange/red, light orange, and white young she-wolf with sky-blue eyes laid across the clearing watching Rosestar from a distance. Cherrypaw would often think that she didn't deserve to train as a warrior, her lame left fore-paw was useless when it came to fighting since she couldn't even move it. She couldn't run because she would have to use all four paws to do so and one of them was crippled since birth. She sighed deeply. I wish StarClan would've made me normal! she thought to herself.

_________________________________________

"The best kind of wolves are the ones who don't judge you from your outside but cherish what's within.""I may have a lame paw but that doesn't mean I can't still smack you with it.""Talk to the tail, mouse-brain, you're not leaving until that paw gets better!"

Sponsored content






Subject: Re: ThunderClan Camp

---

| | |
| --- | --- |
| ThunderClan Camp | |
Season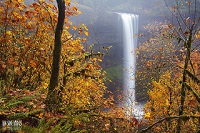 Finally the cooler days of Leaf-fall have arrived, the forests are decorated red and gold, while the nights have grown a little chillier. Theres still plenty of prey but as leaf-fall goes on it'll start to dwindle rising tensions between clans as each clan struggles to prepare for Leaf-Bare
IMG Credit
Member of the month
There is no member of the month this month! Check back later
Top posting users this month